Oh, you've got me. I'm using this post as an excuse to post a picture of a man's crotch.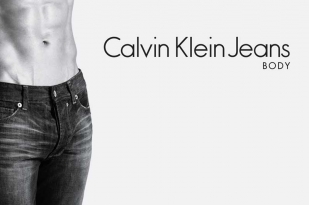 Let's get the plug out of the way: they're Calvin Klein's new Body jeans for men.
The gimmick? They add extra bulk around – and let's just say it straight – the penis, with the strategic placement of creases and added fabric in the crotch.
The sociological spin? It suggests a movement away from the "hipster anemia" look of the past few years, back to "chunky man cool". I'm thinking Brad Pitt in Thelma and Louise.