I just needed an excuse to post this snap courtesy of awkwardfamilyphotos.com: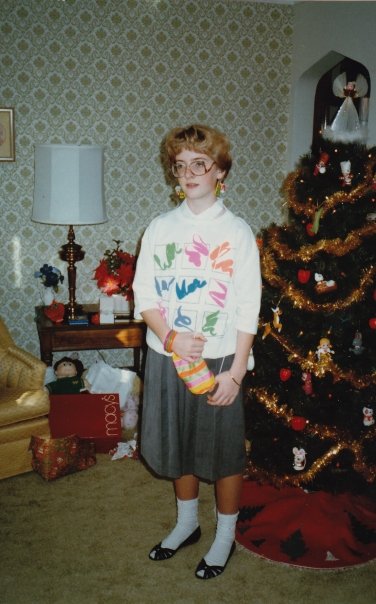 * and just a little reminder for anyone finding themselves reading this because they're feeling overwhelmed by family and Christmas and expectations, you don't have to be having a "happy" Christmas. Last night I slept on a foam mattress.  In Mum and Dad's family room. With a brother and my two nephews. And felt like I was 12. I'm not entirely happy about this. So I'm throwing my energy into finding it funny. And enjoying a messy wrestle with my nephews. And smiling at Dad's crude jokes. And letting it just roll.
I like this from Jo at Living Savvy (a comment from my Sunday Life post on Christmas shennigans), referring to a recent family gathering:
I was the only one completely taken aback when the fireworks started. I was saying things like "I don't know why we pretend to be so happy and together" and then realised after everyone went home that the only person expecting happiness and family togetherness was me!! My wise sister was saying during that weekend "this is what we are always like, why are you surprised?"
My family and I now enjoy wonderful relaxing Christmas times as we spend it in separate states. This is not to say that we don't love each other, but for me a great Christmas day is spending it simply enjoying the sunshine and laughter of my children with my partner and close friends who are also doing an "obligation" free Christmas. No stress, no cars, no obligations to others just taking the day to come together and enjoy the festive cheer.
Your lesson on "cheerfulness" will not be wasted on me though as I have decided not to use just for those big occasions like Christmas time. As I head off for a week with my parents for a pre-Christmas holiday my children in tow, I am going to ooze cheerfulness.
This I can do!