This post has been updated. August 2013:
My assistant Jo recently experienced the heaven that is Gwinganna retreat in July. I spent a week there a few years ago doing a sleep retreat (you can read about it below). That particular retreat has since been turned into a "Triple S" retreat: focussing on sleep, stress and – would you know it – sugar. I'd highly recommend it. The next one is running in October.
These are Jo's recent retreat photos throughout this post.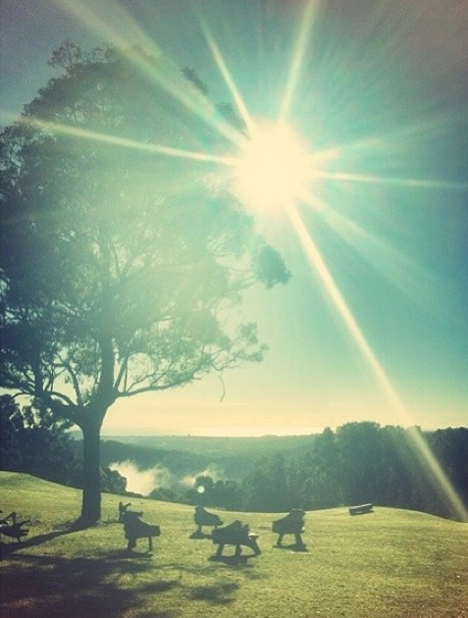 My experience (Dec 2009):
Can't sleep? This works. It truly does, in a gentle, lasting way. Gwinganna retreat in the Gold Coast hinterland is where I did mine. I can't recommend it enough. I learnt that you shouldn't eat grapefruit at night and that sleep cures most things – auto-immune, cholesterol problems, weight issues. Four months later and I'm still living out the tips I learned there. Aside from anything else, the place is authentic in its commitment to wellness. Some of the best healers on site, organic food, a wise old legend who lives on the estate and leads walks each morning, Qi Gong practice at sunrise and staff who give a damn. Really. One other thing: the experience is effortless. A 20 minute ride from Gold Coast airport and you're there, a gazillion miles from everything you need to leave behind.
Here's the column I wrote on it in Sunday Life….here. For more info email [email protected] and mention you read about the retreat here. Here's the list of retreat options for the remainder of 2013. Hope this advice can help some of you!