This week I happily and surely go sober.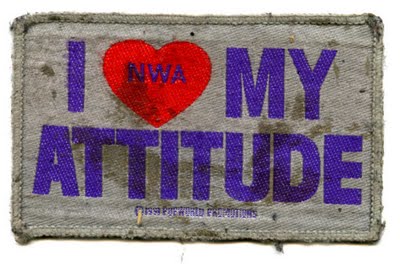 You see, I'm the ambassador for FebFast, an initiative that invites Australians to go sober in February and raise money for a bunch of substance abuse charities.
If you want to join my FebFast team go to this link…here! The password is detoxme. We're currently the leading team, so you might as well back a winner. My MasterChef crew have joined, as have a bunch of writer/magazine/actor mates. Stay tuned in February. They'll be sharing their sober thoughts here.
It started when I attended this charity cocktail event.  It was a thoroughly ra-ra affair with much champagne flowing to keep conversation loose and women vertical (without the numbing effect of booze, I swear, we couldn't stand as long as we do in heels). However, I wasn't drinking.
When you don't drink you confuse people. They want to know what's wrong with you. It's like you affront them with your soda and lime. This particular night a woman drilled me about my sobriety. It's for health reasons, I said. Which is mostly true; I initially quit due to illness but kind of kept going (more on this in a moment). "Oh," sighed the woman into her mojito. "I wish I was sick, too, so I'd have to give it up. I'm too scared to otherwise."
An odd thing to say? Not really. I get it. Booze has flowed viscously through these veins for years. I was a binge drinker as a teenager and in my 20s I rolled with a wine crowd, travelling the world doing vertical tastings in Cognac at 10 in the morning. In my early 30s, working in magazines, red wine was the carrot that lured me to the end of my 13-hour day.  I told myself I drank two glasses a night, which is healthy, right? Thing is, my two glasses often constituted half a bottle, which is four standard drinks. That's what alcohol does. It creeps up and deludes. I didn't have a problem, mind! Oh no! I just would never – not in a million turns of the earth – have given it up. I was too scared to.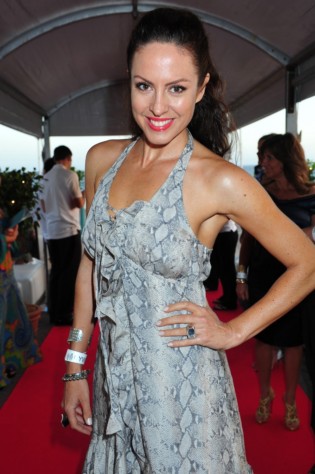 Anyway, word got around the party and I was written up in the press as, "a patch of sobriety" "in the sea of silliness", which prompted the organisers of FebFast to invite me to be their ambassador. This entails coaxing you lot to join me in not drinking for 28 days (starting tomorrow), to raise money for charity*. And to show how facing your fear of sobriety makes life better.
When I started recruiting friends for FebFast I told them they'd lose their liver bulges (alcohol deposits a tube of fat just under our ribs and jaw lines), that a glass of wine has the same caloric content as a sausage roll, which meant they could eat more haloumi (hoorah!). And with the money they saved they could go to Greece. And eat even more haloumi. Yet I was met with overwhelming resistance.
Why? Sure alcohol is addictive. But for most of us this ain't the issue. What really scares us is the idea of being at a party or a dinner with just our sober selves to rely on – nothing to cling to, no external distraction to steer the vibe. Or of heading home after work with no salve to look forward to, no treat for a day that hurt. It feels like free-fall.
This is what it boils down to, doesn't it? We find it so difficult to sit with emotional discomfort – whether it's loneliness or franticness or boredom.  So we grasp at external stimuli to take us away from this dis-ease. In many ways we've lost the ability to just stand still and solid at social gatherings and enjoy a conversation for what it is (and exit when it turns dull). We want more. Equally we've forgotten how to nurture ourselves at the end of a rough day. We want to be taken away from ourselves.
As I say I was forced to quit booze. Although, as regular readers of this column know, I don't like quitting things. I do things instead to create new habits. So I turned the experience into an experiment in standing still and solid at social gatherings. I had to really ground myself to do this. I became conscious of how I spoke and listened. And I started meeting great people, I had more energy (because I wasn't flitting away from myself) and I didn't get as bored (because I was present and didn't linger longer than appropriate because I was too drunk to go home). Equally, at home at night I created new treats for myself, such as turning off my computer and reading fiction, where once I'd pour a wine and plough through emails.
And a funny thing happened. Once I could drink again, I found I didn't really want to. The experiment with myself was far more fun.