I am pretty much obsessed with how other people run their lives. Since I was a kid I've asked others what time they wake up, how they organise their mornings, what little things do they stick to to get through their day. Because I think these kind of details give an insight into their success, and the vulnerability of their character. And vulnerability is often the portal to connection. I find.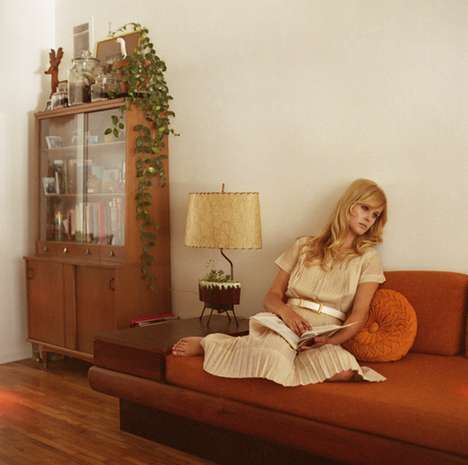 Me, I start my day at 6.30 and exercise for 40 minutes, generally at the beach because the ocean wakes me up and sets the mood for my day (my Qi Gong teacher said 15 minutes in the ocean is enough to ground you for the day). I don't phaff around the house. It's clothes on and out, down the hill, on my bike. Then I meditate for 20 minutes, generally at the beach.
My ritual works to this point. Then it's chaos for the rest of the day. But so long as this start-t0-the-day is in place, most things flow OK from there.
This rundown of famous thinkers' daily rituals from onlinecollege is inspiring right now. I'm really scatty with my rituals and it's making me scatty all over.
I like how neurotic some of the rituals are (having to eat an apple under the Arc de Triomphe every morning). And how stringent most are in adhering to them.
Interesting observation: many  famous thinkers go to bed by 9.30 every night.

I think a lot of success comes from being firm in your convictions and in creating your parameters. In my experience chatting to various writers and thinkers, success only comes when you work out your own routine. Most people with normal jobs have their routine dictated to them…but when you work for yourself, you have to build one yourself.  Toni Morrrison stresses this:
Toni Morrison. Writer Toni Morrison describes not only her daily routine, but the importance of rituals to writers. Morrison describes her own ritual involving making a cup of coffee and watching the light come into the day. Her habit of rising early was first formed as the mother to three children, but after her children left home, she discovered a routine of her own–that still includes early mornings. Morrison urges all writers to look at what time of day they are most productive and what type of surrounding is most conducive to their work to help form rituals that will promote creativity.
I also like this other post on insidecollege about successful people who failed first. Like Thomas Edison who created 1000 light bulbs before he got it right.