There's no special occassion looming; all the better for sending an e-card to someone who just matters to you right now. E-cards are ace. So long as they don't involve a dancing elf. They cut down on paper, save energy costs and can still be really creative and personal.
Bookmark these four FREE sites for moments when you feel like emitting some care.
1. The High Brow: Send a card created from an art in MOMA's collection in New York.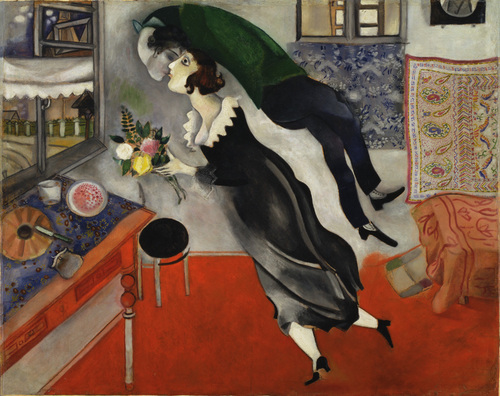 2. The Cool Insert-A-Face Version: Jibjab does those ones where you can cut and paste your friend's face into the novelty action. But they do it in quite a cool way. I also like the beatboxing flautist one.
3. Card + Garden: Postcarden do these rad little card/gifts…like the one where you add water to the card and it turns into a garden. They're not really an e-card. But they're so clever, they had to be in this rundown.
Apparently they're looking for stockists around the world right now. At the moment they're available here:
Third Drawer Down
93 George Street
Fitzroy Victoria
www.thirddrawerdown.com
4. The Hard Copy (with added digital links): Enthusem allows you to create and mail a printed, full-colour card using your own images, content and electronic attachments. You upload artwork or choose from Enthusem's library of images. Then enter the message. You can also  include an online attachment such as a video, brochure or resume which is hosted on the Enthusem site at no charge; a 5-digit code then gets printed inside the card along with a brief explanation giving the recipient the URL of the landing page. There are no monthly or subscription fees on Enthusem, and the first card a user sends is free. After that, each individual card costs about USD 3, with bulk pricing discounts and corporate accounts available.
Sadly they're only sent out in the US so far… but are planning to expand.
Update: Enthusem have expanded to allow international mailing now so you can mail just about anywhere in world!