It's the first Friday of Autumn. So let's mix this up a bit.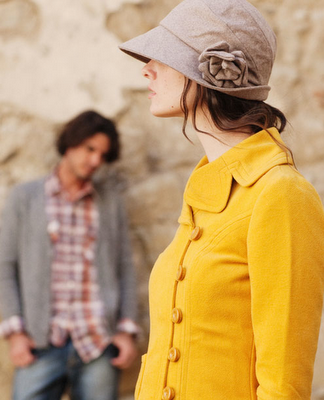 Starting from today, each Friday I'll post a rundown of random things that make life sweeter as you roll into your weekend. This weekend I'm meeting up with two journos I met on Twitter – journo Caroline Overington and blogger Kerri Sackville. I liked their tweets and thought I'd like to meet them and so I DM'd and Caroline suggested morning tea at her place in Bondi.
As I've mentioned before, I do this. I contact like-minded people and suggest a catch-up. It scared me the first time I did it. But now I just plunge in and trust that like-minded people will dig the intention. We have 80-odd years on this planet. I'm not going to sit around wondering what it would be like to meet someone who seems like a lovely, big spirit.
I'm baking rice flour, grated pumpkin, almond meal and basil muffins tomorrow. With chia seeds. I made the recipe up and they worked when I made them last week. They will either impress or repel (I'll report back).
I'm also off to check out The Corner House, a new bar on Bondi Rd run, in part, by the kids who set up the Wine Shop on Curlewis St. I love how Bondi has become a real neighbourhood with bars and cafes geared at community. Special mention of Bru (which lay out picnic blankets on the nature strip), Flying Squirrel (which opens in the early afternoon on weekends so parents with kids can enjoy an afternoon wine while the kids play on the grass), Luigi's (where Andy knows everyone's name) and Greens (where Nick will run up the road and buy gluten-free bread for customer's like me).
Anyway, I hope your weekend is light and your Sunday devoid of commitments (see my Sunday Life column to get what I mean).
Enjoy x
1. An astute Alain de Botton quote: "To start writing means trying to quieten the thousand internal voices that argue why one is obviously not the right person for the job." Follow Alain de Botton on Twittter here.
2. Nipple chats: The Times asks whether Carla Bruni should've worn a bra with this dress.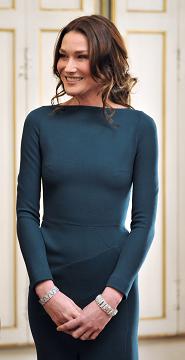 No Way, is my answer. Nipples are great. They're unique, often lopsided, and have little personalities of their own. Hannah Betts writes:
Our culture is obsessed with heaving, blancmangey cleavage, but the erect nipple is a far more potent yet insouciant sexual signifier. The pert pap winningly protrudes between the sluttish and the demure: contained arousal, clothed incitement; an invitation more beguiling for being a whisper rather than a shout.
I find it odd that the "younger generation" (God, I can't believe I say such things…but sometimes it's required) have such an issue with nipples. The whole padded bra cup thing – I don't get it. And how hard is it to buy a bra that's of a sheath-like fabric??? I don't think it's prudishness, per se. It's more to do with denying individual, raw form. Anyhow, I liked that it's up for discussion.
3. Free Jamie Oliver demo next Sunday afternoon in Sydney. The kid's chatting about ethical eating. Bring a picnic. Come join me! Jamie in the Park deets here.

4. I'm all about Sprezzatura. Seth Godin chats about this – it's an archaic Italian word for being able to do your craft without a lot of visible effort. Flow, being streamlined…but with a nicer ring.
5. Under-react to a problem. Nice advice from The Happiness Project.