A few months back I tried out a juice detox. It worked lovely wonders.  So I decided to give Eat Fit Food's detox a try. Theirs runs for 10 days, all the food is delivered to your door in the wee hours of the morning, it includes 3 meals plus 2 x snacks and juice and you really wouldn't know that you're detoxing because the food is exciting. Not drab. Every day is different. The cost? It works out as $56 a day. That's for EVERYTHING you'll eat in an entire day. And the point is, you don't sneak in any extra snacks or treats or coffees because the program is such that you're kept ticking along with a new thing to eat every 2 hours.I think $56 a day is economical if you're brave enough to pause and think about how much you spend on an average day (banana bread and coffee at breakfast $8, mid-morning almonds $4, tuna roll and brownie-that-you-didn't-mean-to-buy $12…then dinner). It adds up and up, both in dollars and cents, but on the crap-o-meter, too.
If you're the type who lives a crazy, scattered life (ie you're not based at home where you can prepare meals sensibly each day), I'd venture to say this detox will save you money.
So, the meals:
* breakfast is a combo of omelettes, rice muesli with poached fruit and rice milk, quiches and this AMAZING brown rice porridge with nuts. Oh, and things are kicked off with a carrot and ginger juice or a Pomegranate number.
* mid-morning and afternoon tea is a combo of hummus with crackers, beans on rice toast, fruit, and a psyllium husk and cranberry muesli bar. I'm a signed-up fan of psyllium husks. They're a water-soluble fibre that (if you can picture this) grabs onto the food in your gut and drags it through your system in a nice glidey way. Perfect for detoxing.
* lunch is different every day, mostly salads with protein (eggs, chickpeas, chicken) that don't involve any prep – you just cart to work and take off the lid. I loved the lentil, green bean & roast beetroot salad with balsamic vinegarette
* dinner… generally involves grilling some salmon or quickly stir-frying some chicken and tossing in vegetables. Easy. Like, 2 minutes-easy. I loved the olive-crusted salmon.
You can check out the sample menu here.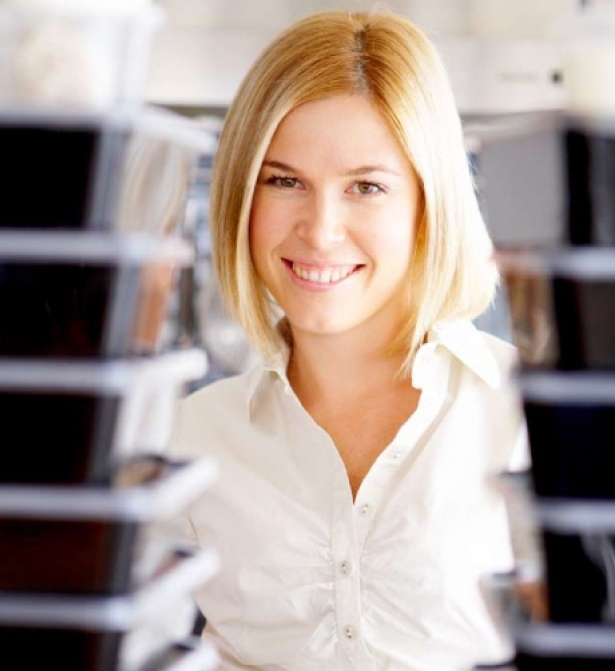 The background story: Bianca Monley (that's her up there) set up the business in 2002. I'd run into her around Bondi, where the business is based, for some time and was always impressed by what she'd created. Over the years I've watched the business grow and more and more people sign on. Lara Bingle and Michael Clarke are fans. Funnily enough, I got to know her sister Nadine through meditation (she's also a makeup artists who used to do my face when I was at Cosmo).
This detox is NOT tough. Only when you look closely you realise you're not eating many grains, and no sugar or red meat. You also don't really notice that the portion sizes are smaller than what you might be used to.
And herein lies the real benefit of the Eat FIt Food detox: it's a re-set button. In 10 days you can get back to a neutral position with your eating and food relationships and sugar levels. Like I said with the juice detox, it's a food holiday. You can get on with your life and be more seamless and less anxious about the idea of eating. Because someone has done all the angst for you.
The big thing I noticed, now I'm 2 days off the detox, is that I'm sticking to the smaller portion sizes. In 10 days, the smaller sizes became normalised.
So, Juice detox v Eat Fit Food? My thinking is that 1. 10 days is better than 5 for re-establishing a pattern of behaviour and for seeing results 2. I'm an advocate of milder, kinder, seamless approaches to change. This detox is gentle and it kindly steers you back to sensible eating. Restrictive programs are good, say, once a year. But the value of this Eat Fit Food one is that you could sign on every few months, to keep yourself on track.
It helped that I did this during FebFast (so no alcohol…I'd recommend your doing the same, but then, I would, wouldn't I!). I also requested no gluten (although the program is mostly gluten-free). You can request other dietary preferences.