Ideas are the new gossip. I like this. The Times recently wrote about how Brainy is Suddenly Chic and the "new vogue for intellectual pursuits" as a way of accessing happiness.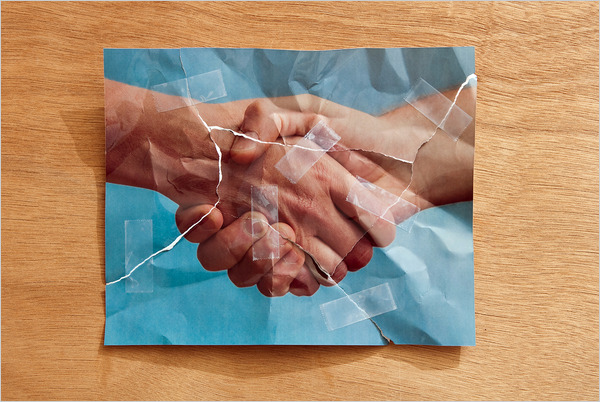 More and more we're becoming interested in sharing concepts and being truly informed.  Not so much to wear the badge "Hi, I'm Informed", but to connect with other people's thinking and experience.
To this end, a few experiences that you might like to sign up for. Sometimes life is improved by simply signing up. Committing, sitting, absorbing.
1.  Get Motivated with a Daniel Pink Webinar. Daniel is author of Drive, the New York Times bestseller. I've read it.  It's all about how the new way to motivate to tap into creativity, and to access the new flow. Very fresh. So….The Australian Businesswomen's Network is holding a free lunchtime webinar with him next Thursday at 12.00pm. It's free, you just have to register and be at a computer to listen in on the day.
PS these webinars are supremely well run and incredible to be part of. I did last month's Seth Godin webinar. A community of more than 500 people are Australia listening and tweeting comments…a nice little community experience. Try it!
2. Think big with TED Sydney. Have you checked out TED? Ooooh, you should. The VERY best thinkers around the world – in technology, entertainment and design – congregrate to talk, each for 18 minutes…under the banner "ideas worth spreading". My favourite is Jill Bolte Taylors' account of having a stroke, explained in spiritual, metaphysical terms. I cry ever time I see it.
And so TED comes to Sydney Saturday 22 May at the CarriageWorks. There will be a live audience and anyone can go…some people will be able to participate as a member of the live Bay 17 audience. Here's where you would apply to be within that group.
TEDxSydney we are on the lookout for merit, moxie & diversity. Applications close on 12 April 2010 … and we'll be letting people know one way or the other via email on 19 April.
3. Intelligence Squared Debate with Annabel Crabb: These debates are held in Sydney and Melbourne on a regular basis and are webcast at SMH and podcast on Radio National. Pretty much an old school debate with great big minds…including one of my favourite writers, Annabel Crabb. The next one in Sydney is April 13: The Senate is still unrepresentative swill
Paul Keating's famous jibe has not lost its sting. The Senate still has the capacity to frustrate the will of government.

It is still the chamber designed to protect the interests of the States, rather than those of the nation as a whole.

On the other hand, are the Senate's supposed faults actually its greatest strength? As a check on the unbridled power of government, the Senate might frustrate politicians in the House of Representatives but is this essential to keep our democracy strong?

Speakers

Annabel Crabb is a refugee from the legal profession who has been working as a journalist covering politics for over ten years. She has written a book about the Labor Party (Losing It, 2005) and published an insightful Quarterly Essay on Malcolm Turnbull and the Liberal Party. She was a political correspondent for The Age and London correspondent for Fairfax's Sunday titles, and is a former columnist and sketchwriter for The Sydney Morning Herald. She is now ABC Online's chief political writer and is a regular panelist on ABCTV's Insiders program.
Dr Peter Van Onselen is Contributing Editor at The Australian and Associate Professor of Politics and Government at Edith Cowan University. His PhD thesis was on the Senate. He is a regular newpaper contributor, and is host of a weekly half hour political program. He has featured as an election night television commentator. In his academic career Peter has written dozens of scholarly journal articles and refereed conference papers on topics relating to parliamentary democracy, communications and public policy. He has authored and edited three books, including John Winston Howard: The Biography – a best seller rated by The Wall Street Journal Asia as the best biography of 2007.
Senator Nick Sherry is Australia's Assistant Treasurer. He has served as Minister for Superannuation and Corporate Law, where he was responsible for policy and administration in the areas of superannuation, corporate governance and financial literacy. He has been a Senator for Tasmania since 1990 and is based in Devonport on Tasmania's North West Coast. Nick has held important party roles, including Deputy Leader of the Opposition in the Senate, and been a member of Labors tactics, strategy, economic and policy committees.

Against

Senator Bob Brown is well known throughout Australia for his passion for the environment, his leading role in saving Tasmania's Franklin River from damming, for founding The Wilderness Society and Bush Heritage Australia and for speaking out on human rights issues. During his thirteen years in the Senate, Bob has served on a number of parliamentary committees including Senators' Interests, Senate Procedure, on the Environment, Communications, Information Technology and the Arts, on Competition Policy and on Electoral Matters.
Simon Sheikh is the National Director of advocacy group GetUp. He has campaigned on climate change, changes to our anti-terrorism laws and GetUp's work on internet censorship. He studied Economics at the University of New South Wales, and represented Australia at the Commonwealth Heads of Government meeting in Uganda in 2007 as Australia's Commonwealth youth representative and in the same year was named the NSW Young Professional of the Year.
Professor Anne Twomey is a specialist in constitutional law and history, federalism and parliamentary procedure and practice. She has practised as a solicitor and is admitted to practice in New South Wales, Victoria, the ACT and the High Court. She has worked for the High Court of Australia as a Senior Research Officer, the Commonwealth Parliamentary Research Service as a researcher in the Law and Government Group, the Commonwealth Senate as Secretary to the Senate Legal and Constitutional Committee, and The Cabinet Office of NSW as Policy Manager of the Legal Branch. She has acted as a consultant to various government bodies.