This week I see a psychic.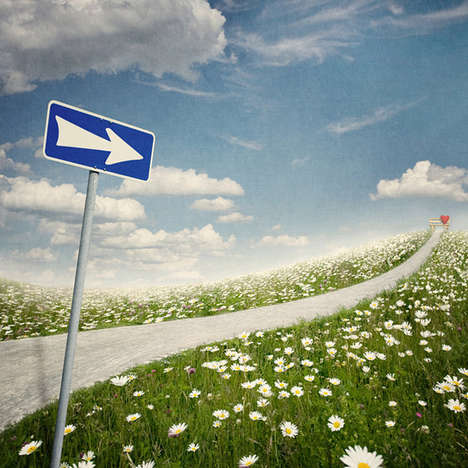 Actually, in the past two weeks I've seen a sum total of five psychics: Mitchell Coombes, the guy from TV series The One and author of Sensing Spirit (which made it to the top of the self-help bestseller list a few weeks back), Colette Baron-Reid, a prolific American "psychic to the stars" who's conducted more than 50,000 readings over 22 years, this sweet woman up the road with a sandwich board out front offering 15 minute readings for 20 bucks (perfectly, she works from a card table draped in purple crushed velvet), Kristine Fry, the psychic all my friends' friends seem to have on speed dial, and "Hope", the 1800 soothsayer who said my career will either, um, stay the same or – wait for it – change direction in July. And that if I get pregnant next year, the baby will most likely "appear "at the end of the year, not the beginning. Um, Hope, that would be called a gestation period.
On the scale of all things woo-woo, I'm guessing many would rate psychics at about a seven, right? Surpassed, perhaps, by cryptozoologists and tea-leaf readers. So when writing about them a journalist will naturally test a good handful in the hope that such rigour will resemble sound scientific method. Although, of course, to write or talk about psychics, objective scientific thinking must be briefly suspended.
Leaving aside "Hope" and her despairing guestimating, the upshot of my little experiment is startling. Mitchell identifies my flat number, that my neighbour is not the full picnic set and that I shouldn't move for a while (something I'd concluded myself just a few weeks ago). Speaking superfast and with his eyes shut, he also identifies the four book publishers I've been speaking to in the past month, and noted the three that weren't right for me (again, bingo!).
Colette picks my exes' very specific shortcomings (as well as, uncomfortably, my own pathos for sticking with them). And tells me I started my search for meaning at 13. Which is true. Indeed it started with ABC Radio's The Search For Meaning series that I listened to while sick with glandular fever.  And apparently my future husband "ain't pretty". More of a rough diamond. Stay tuned on this one.
At this juncture I'll step in and answer the lingering question: do psychics work? And can they help make life better? Hard to answer, but I'll says this: the world is divided into those who believe in psychics, and those who don't. Which sounds awfully like something Hope would say. Except that a Neilson poll has indeed found half of Australians believe in psychic powers.
And I'd argue those of us who believe are simply open to the possibility. We accept that our day-to-day perception of life is just that: a perception. We used to think the world was flat. Until our perception was shifted.  We also know quantum physics has proven matter doesn't exist. And that, instead, you, me and that coffee cup are made up of a connected energy. And so we find it possible – fascinatingly so – that a psychic can tap into this common energy matrix, or vibration, and sense where we're at.  Why not?
But here's an interesting point: if you're resistant to the whole psychic caper then you, necessarily, won't get anything from it. Several of the psychics I chatted with are also mediums and endeavoured to communicate with my dead relatives. But I don't really go for that kind of thing. I don't have a need for it, and, to be honest, I'm a bit cynical and resistant to it. And so this aspect of the readings fell awkwardly flat.
So to this end, the real value of a psychic is that they simply hold a mirror up to wherever you're at right now, to what you're open to and to where you're already heading. And if you doggedly cling to objective scientific method, then you'll see the experience through that (limited) prism, I guess.
In my various readings, the most rewarding bit is when the psychic talks broadly about how to steer life. Kristine, who picks up on where my career is at and can sense a big shift in me toward kindness and calmness, counsels me in backing off, not trying so hard. "Get out of your own way," she says.  "Stop trying to control the unfolding". Yes, such advice could apply to many slightly neurotic 30-something women. But the point is it resonates perfectly with my perception of life in that moment. And makes for a rich, dynamic conversation that leaves me feeling connected. Kristine is astounding at this. "I'm just a feedback loop," she tells me. "I allow a space for looking at where your own energy is moving. When we tune in to this we can be more graceful."
Do psychics work? Do they make life better? I don't know. It's up to you.