These are just four things I've come across that I think might help your life right now, it being such cold and fluey times. (Here in Sydney it was the coldest June morning since 1983!).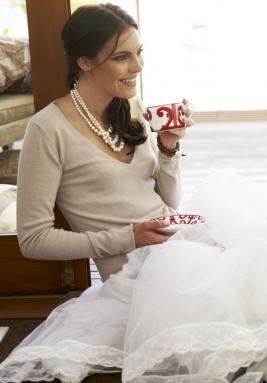 1. Too-cosy jumpers. My mate B has this label Banjo & Matilda…pretty cashmere jumpers galore.
2.. A Doona Suit!! Says it all really. Stay toasty at night in this pooffy zip-up hooded goodness by Australian company Lazypatch, "an evolution in couchwear". Available in 12 colours and patterns, the Deluxe Down Suit –  duck down and feather fill – is AUD 170. The youtube ads features one of my favourite radio kids, Wipa. Total siilliness (although the telly remote pockets are clever).

3. DIY Yoghurt. The Progurt is a seriously rad invention. It's a home yoghurt-making machine that uses very high-end human-strain probiotics. A father and son team in Sydney created this after 21 years of research into the most healing bacteria one might ever dream of ingesting. You make it with a litre of milk and one of their probiotic sachets. I've been making a batch every fortnight or so and it's working wonders (so, so, so good for anyone with IBS issues). My naturapathic mates swear by it ,too. More in a subsequent post…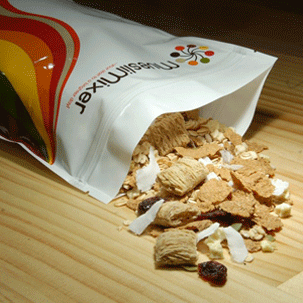 4. Make your own muesli. Muesliemixer is a Melbourne business that allows you to blend your own muesli and have it delivered to your door. The whole family can mix and match their favourite combinations. And that person in the house who nicks all the sultanas from the bottom…make them their own batch…customise the name (I'm thinking: Fruit Feef would be appropriate).
PS. I came across this one on Daily Addict, another local business you should check out.