So, I'm here in New York. And it's bloody hot. I woke at 5:30 am in a sweat and ran around Central Park. I'm staying right on the park – my bed overlooks it. The truly divine thing about New York  is that when it's hot everyone is out on the streets…and lots of them riding bikes, which is just lovely. The city is slowly becoming very bike friendly. My mate Bec is meeting me today in Bryant Park, riding from Brooklyn. Unreal.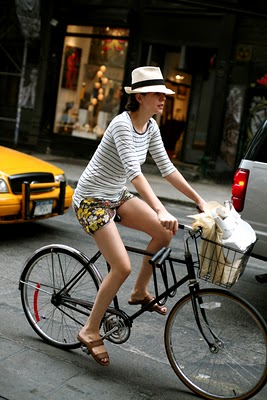 Dressing for bike riding is an interesting challenge. I personally like to push the parameters. I ride mine around Bondi in heels and skirts, if required. My style and my wardrobe work around cycling. Everything I own is stretchy (in part because I don't iron). I buy handbags that can sling over my shoulder along with my bike lock. I wear a lot of shorts. Or pants/jeans under dresses. That kind of thing.
Often I find myself colour-matching my bike. Here she is:
I like these shots from New York's streets, courtesy of the Sartorialist. And other sites.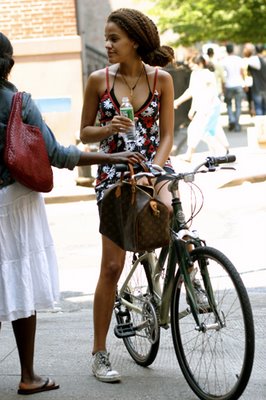 And these pants by Outlier. I wear boots when I cycle, too. Motorcycle boots, cowboy boots, ankle boots…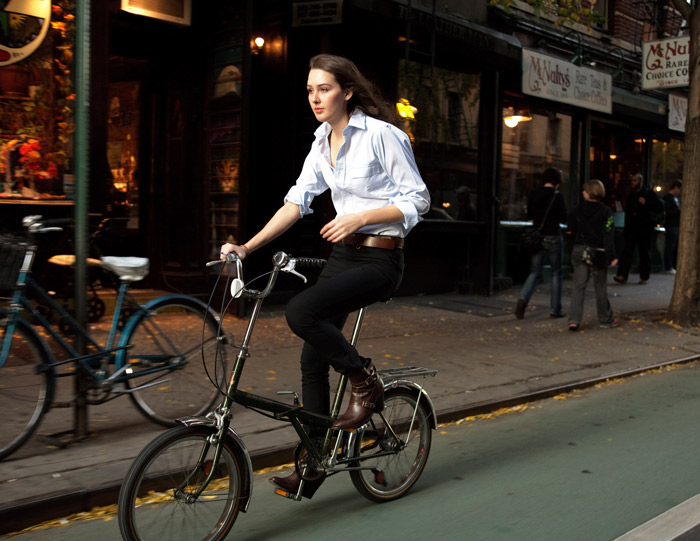 Funnily, Melbourne cyclist Joyce Watts has just launched cyclestyle dedicated to the art of dressing for two wheels. Yay to her! I just got sent the link this morning. On the site you can buy super sleek gear by a bunch of labels: shopper bags, reflective legwarmers, unisex bike-friendly streetwear, freehand gloves and handlebar bags.  Here are some the wares she's stocking right now: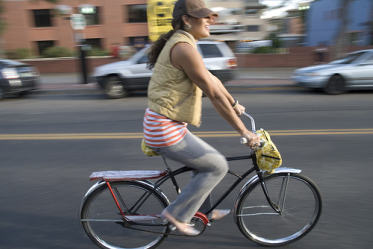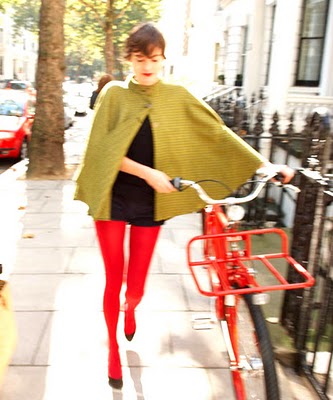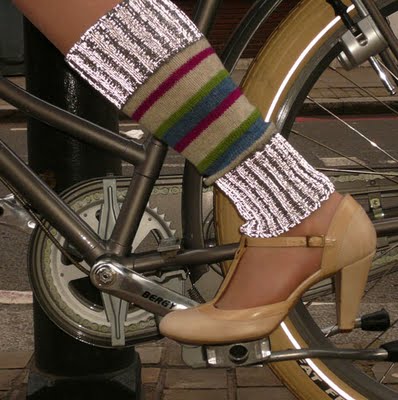 Inspired to start riding?? Hope so…x