You eaten quinoa yet? The high-energy, gluten-free grain that everyone's talking about right now? The stuff is unreal, beyond healthy and is a happy food at this time of year when our bodies need lots of protein and warm comforting textures. Consider this a bit of a cheat sheet on how to cook and eat it: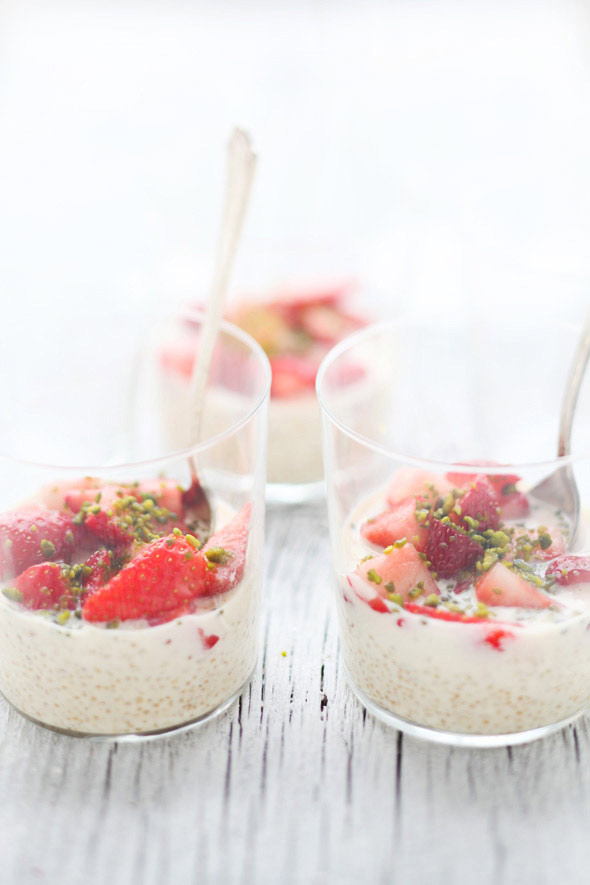 * For starters, pronounce it right: KEEN-wah. You can get it everywhere now…health food shops, Coles etc.
* DUK? Quinoa has the highest nutritional profile and cooks the fastest of all grains. It is an extremely high-energy grain and comes from South America.  It contains all eight amino acids to make it a complete protein and has a protein content equal to milk, and is super high in B vitamins, iron, zinc, potassium, calcium & vitamin E. It's gluten-free; easy to digest
* When quinoa is cooked, the outer germ surrounding the seed breaks open to form a crunchy coil while the inner
grain becomes soft and translucent. So it has this double texture, which is fun.
To Cook the Stuff
* VERY IMPORTANT: before cooking, quinoa must be rinsed to remove the toxic (but naturally occurring) bitter coating, called
saponin. Saponin, when removed from quinoa, produces a soapy solution in water.
Basic Quinoa
Serves 4
* Rinse one cup of quinoa and add to 2 cups water in a saucepan. Cover and bring to a boil.
* Reduce heat to a simmer and continue to cook covered for 15 minutes or until all water has been
absorbed.
* Remove from heat and let stand for 5 minutes covered; fluff with a fork.
This is how I eat it:
* I cook a lot of quinoa at once and freeze it in batches, then have it as a porridge, adding cinnamon, banana and yoghurt.
* Or I eat it like couscous, or rice. Because it's so high in protein, it serves as my grain and protein in a meal. I've even made a risotto with it.
* Sometimes I dry-roast the rinced grains for 5 minutes in saucepan before adding liquid. Gives things a toasty, nutty flavour.
A recipe from the gorgeous Aran
Aran is a food stylist who's recently gone gluten-free.  I met Aran via my blog and we chat every now and then. Her blog Cannelle et Vanille is one of the prettiest things around. That's puddings above.
Quinoa Pudding with Macerated Strawberries and Pistachios
I like mine a little bit more liquid. If you like a drier version, omit the heavy cream
makes about 4 8 oz servings
3 cups whole milk
1 cup heavy cream (optional)
1 vanilla bean
1/4 cup sugar
pinch of salt
1 cup quinoa
1 cup strawberries, diced
1 Tbs sugar
chopped pistachios
Place the quinoa in a strainer and rinse it with cold water for a few seconds.
Combine the milk, cream, sugar, salt and vanilla bean in a medium saucepan and bring to a simmer. Add the quinoa and stir. Reduce heat to medium low and cook for about 30 minutes stirring every few minutes. If skin starts to form on top of the milk, just stir it back in. The milk will reduce and thicken. Ladle into bowls or jars.
Place cut strawberries in a bowl and sprinkle them with sugar. Toss them and let them sit at room temperature for about an hour until juices start to come out.
Top the puddings with the strawberries and chopped pistachios.