I found this post on Lifehacker about how to be a great host replete with really clever free download. I thought I should share it because it's really rather efficient. And sweet.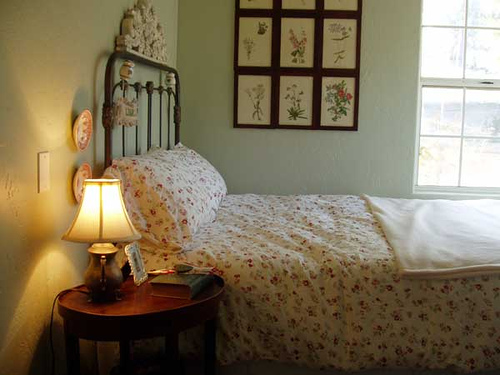 I personally get pretty uptight when guests stay. Having new people in my space confronts me. I live a pretty selfish life and I get all flustered when my routine is mucked about (mostly because I have no "fat" in my schedule…something I'm desperately working on right now…for another post). When friends and my large family step into into my home it kind of breaks my stride. Which sounds revoltingly ungenerous, I know…
That said I always put out flowers – daphne is a favourite – in the spare room, place a towel and facecloth on the end of the bed and bust my foof-foof valve (as my grandad used to say) to show them a good time. Lifehacker suggests we all go one step further and they've created a Guest Information Pack template you can download for free.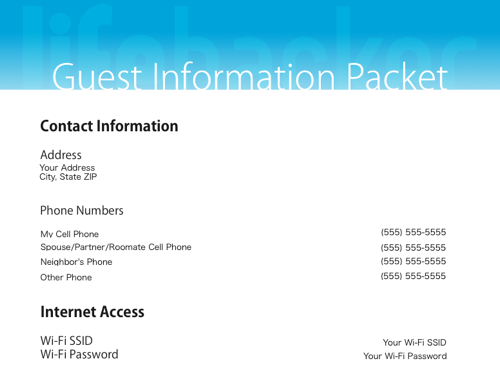 It includes spots for useful information like informing your guests about household quirks. It takes a few minutes for the hot water to get all the way from the basement of your apartment building? Make a note that they should run the hot water while they brush their teeth to get it shower-ready. Have a dog with a delicate constitution? Make a note that table scraps will make everybody miserable. Militant parking regulations? Make sure your guest knows their rental car will get the boot if they park on the street after 2AM.
Effecient and kind. I like. What tips can you share on how to make hosting smoother?