A stack of you have asked me how to go about buying a single-speed bike.  Here's a little guide, based on my experience.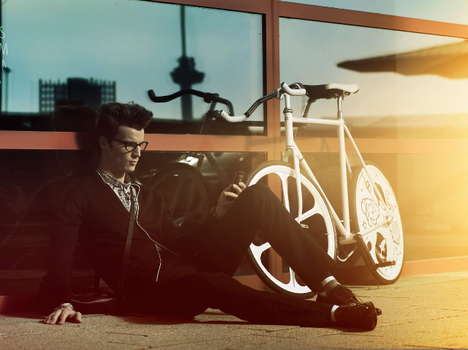 1. Be very sure you want a SS bike! They're not for everyone. They have NO gears. Correct, none. So it means riding it like you did a BMX as a kid to get up hills – bum in air and waggling. I would say you have to be very bike-fit to enjoy one, unless you live in a flat area (Melbourne is SS heaven). The benefit of no gears, of course, is that it's a more agile, lighter, flippier ride.
2. Be sure you don't ask for a fixie. Many people mistake the two. A fixie is a fixed-gear bike. It's a SS, but with no brakes. When you stop peddling, it breaks. Which makes them something of a kamikaze ride. My hub is a flip-flop – which means I can switch to a fix gear if I want.
3. You can build your own or buy off-the shelf. I did the former with a friend and there are some wonderful people about who can team with you and make it a fun, care-full experience. Because that's what this caper called life should be about.
My frame and saddle are 50 years old and from Paris. The wheels were carefully selected. The chain perfectly calibrated.
The beauty of an SS is it's agility and to really enjoy them it is best that they are a refined, light, perfectly calibrated thing.  And to treat them like an art project and build them with light materials and have them built by kids who know their stuff.
The Customised experience

This is all about finding someone fun to do the project with. Best idea: when you see a bike you like, nab the rider and ask who built theirs.
If you life in Sydney, there's a very cute chick in Bondi called Lucy who builds custom bikes. She started building them when other cats around town couldn't build the one she wanted. She runs her business Vamp Garage from a garage, refurbishing vintage pushbikes with contemporary design and parts and Brookes leather saddles. She even custom-designs the stickers to give your bike a theme (if you like!). Or can take your pre-loved wheelie and transform her.
Here's Lucy:
Her tips are these:
* Service your bike a lot. Bicycology on Bridge Road or Wooly's Wheels on Oxford Street are great. Bicycology have a funky fleet of bikes you can borrow while your bike is being serviced. Custom made bikes often are a combination of different parts from varying manufacturers and different ages (if you're using second hand parts) This is really important from a safety point of view.
* Get into the scene at "swap meets" held at the Deus Ex Machina HQ in Camperdown. It is where all the single speed fanatics meet to talk bikes, buy and sell new & old parts and just generally check each other's bikes out. The next one is 13th November from 9am-4pm. Subscribe to www.deus.com.au for updates and further info.
* If you go for a leather saddle (we love Brooks saddles) you will spend a little more, but you will have it forever. Even if you decide to sell your bike and buy a new one, you can carry over your saddle as it moulds to your anatomy. If you oil it when you first get it and regularly after that it will be your friend for a long time!
* Make sure your paint job is done by a reputable company Like Simon's Bikes. Once paint job is complete and you've put your bike together, ride your bike with great care and don't lean it up against any hard surfaces or rough poles it can get scratched on. The paint job is very fragile for about the first 3 weeks.
Off-the shelf
However, if you take the off-the-shelf route, again if you're in Sydney you might want to check out:
* Chappelli Cycles: a 50-year-old business run by Roberto Chappelli's son Pablo and his mate Tom, selling standard fixies, SS's as well as three-speed options. They're based in Bondi.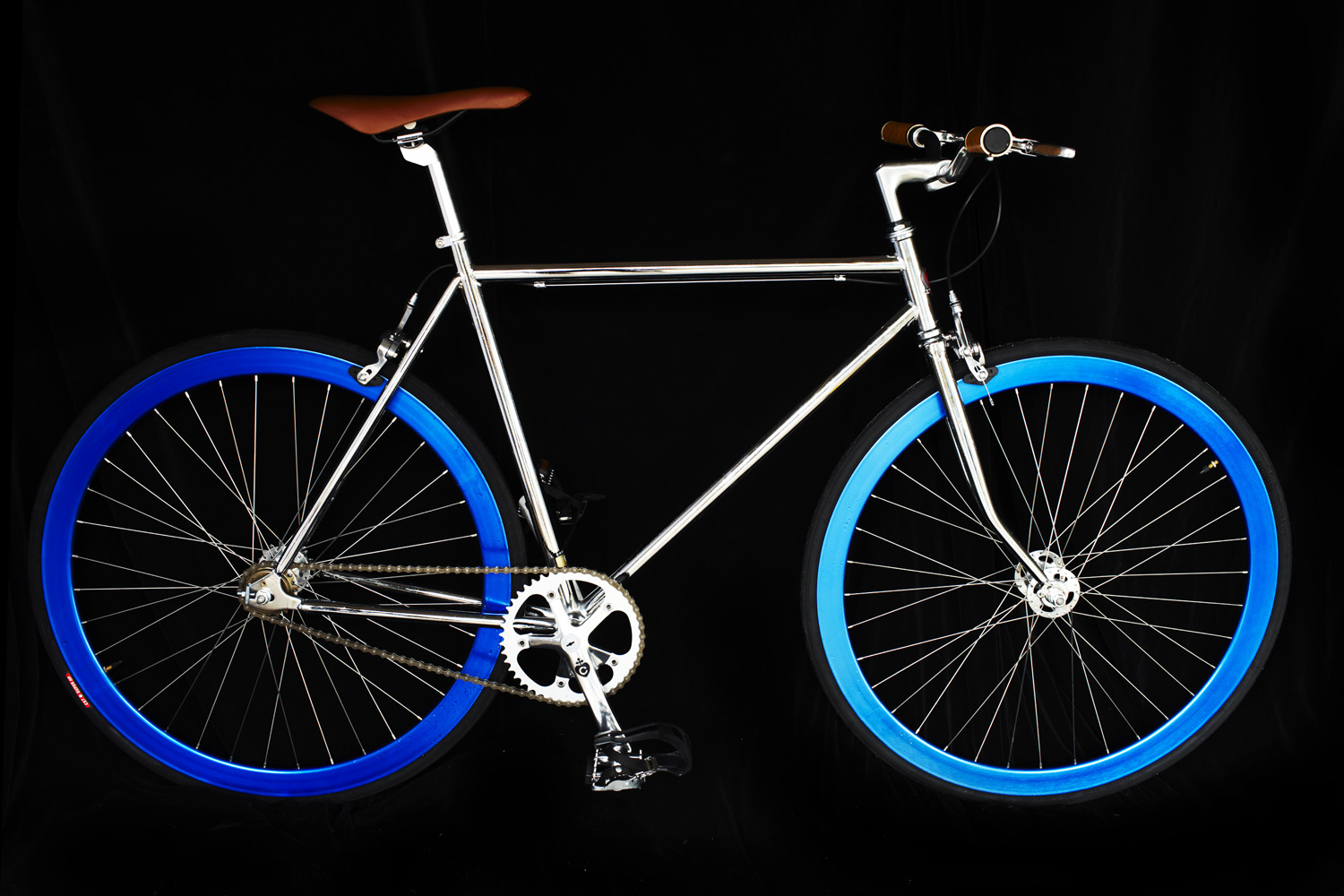 * Tokyo Bikes in Surry Hills… a Japanese company that's just expanded to Sydney. Their bikes are around the $800 mark.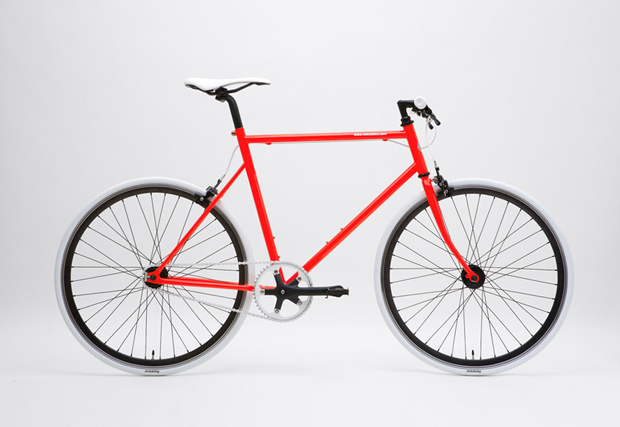 Elsewhere:
* Jellybean bikes: In three easy online steps you can choose your colours, height etc, pay the $479 and then have it delivered anywhere in Australia for $50. They emphasise fun in the crazy colour combos.
Feel free to add to the list….