Oooola! Pretty things for bikes. I post this by way of getting you excited about riding a bike. When you ride a bike you can enter this world of cool stuff.
This is a new inflatable bike helmet that won't ruin your 'do. Unless you stack.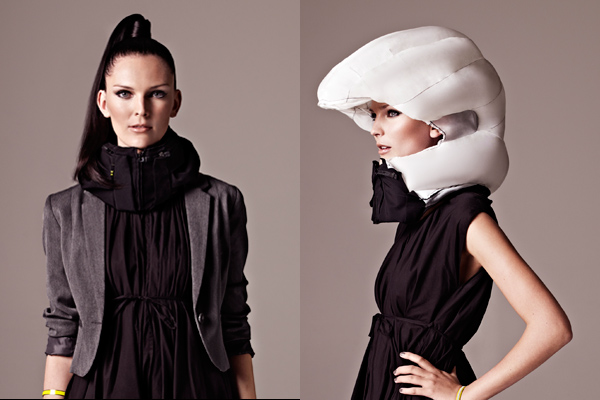 To see how it works, check out the video here on SMH:
A Swedish design house has created a potentially life-saving fashion accessory for cyclists.

The Hovding airbag collar has been designed to provide a safe alternative to the bicycle helmet without the detrimental effect that stack-hats tend to have on one's hairdo.

Designed to wrap around the cyclist's neck like a scarf, the Hovding (which means Chieftain in Swedish) will deploy an airbag in the form of a hood if its in-built sensors detect a potential head impact.

The sensors are able to detect an over-the-handlebars accident, a rear impact, and even if the rider simply falls off the bike sideways.
I just love Joyce from CycleStyle Australia. How can you not??? On her site you can buy kooky bells, baskets, skirt garters and pageant queen reflector sashes!!. She's also pregnant. And still rides in heels!!! Check out her cool gear and buy online.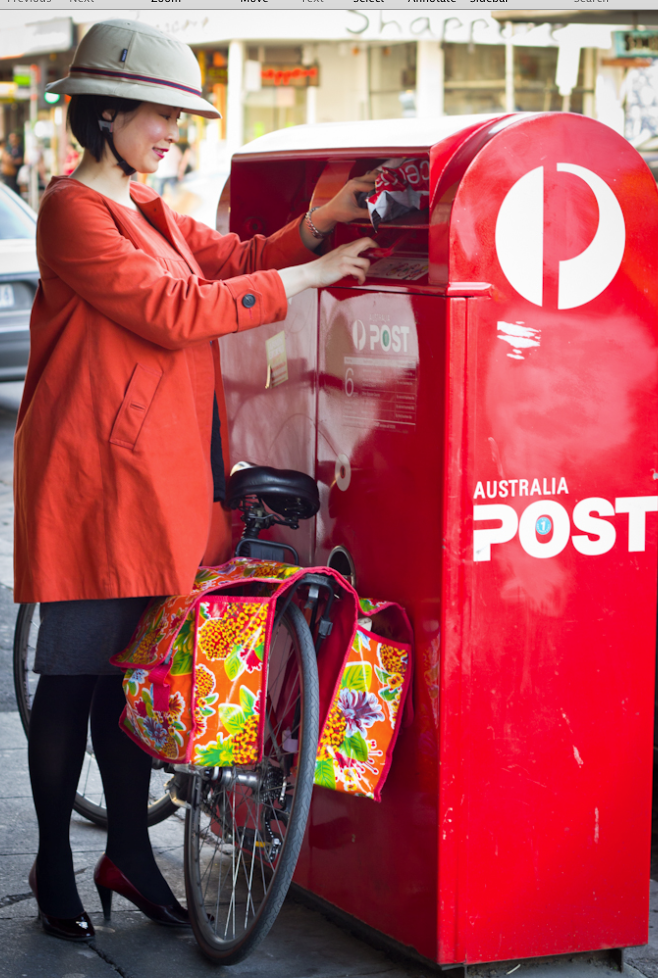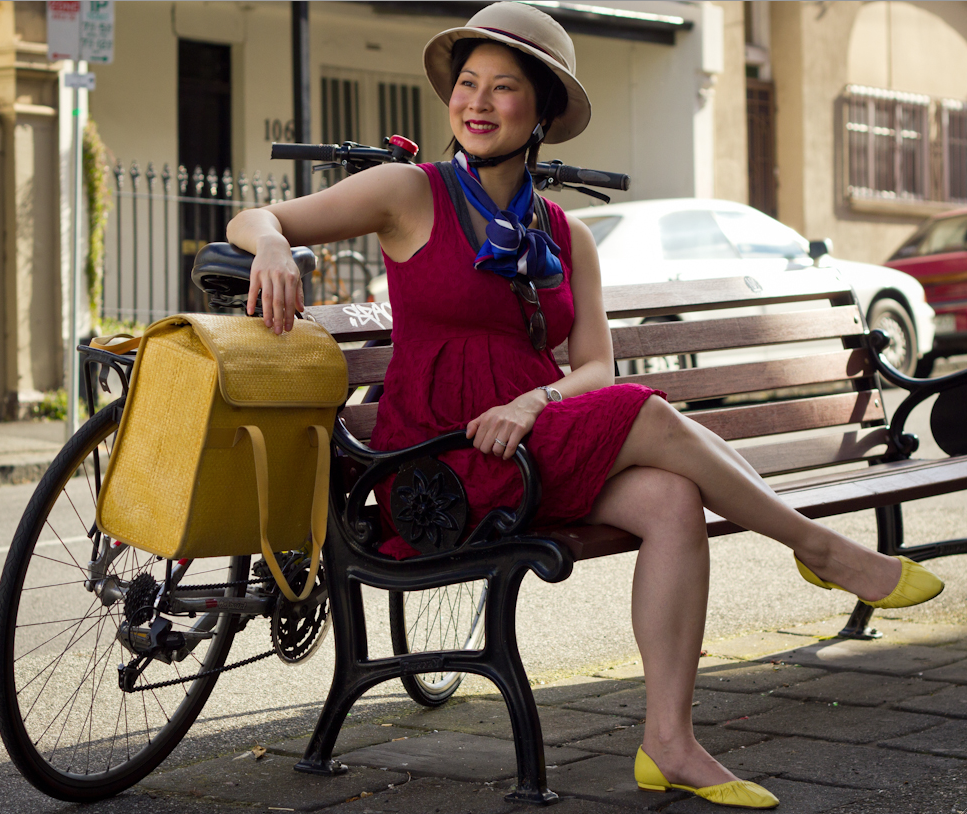 This is the very canny contraption my friend Andrew G built for his dogs Igby and Uboo. So very "how to pull chicks and influence people".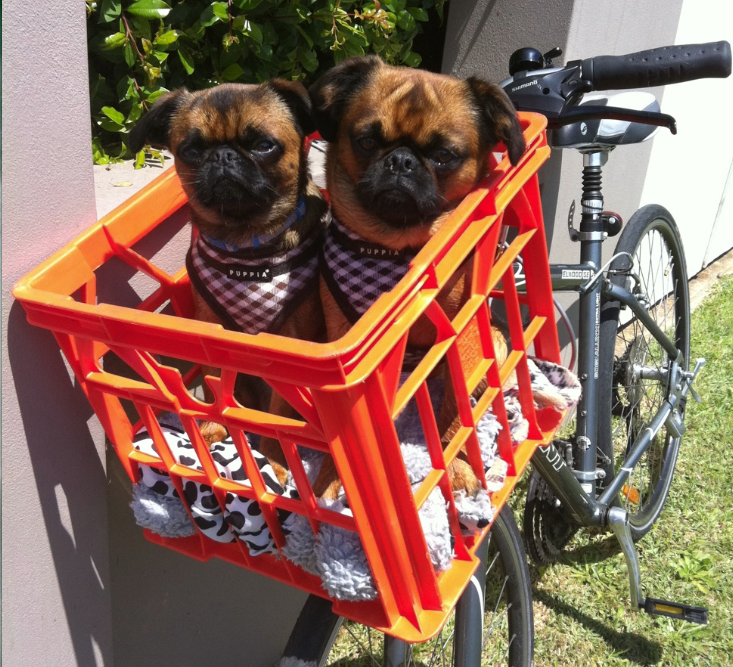 The New York Times has just posted a story on  Bicycle Chic. They included a great slideshow of accessories.
Here's some food for thought: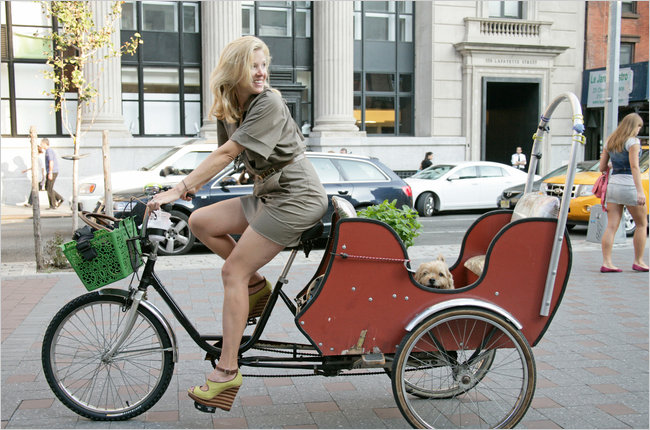 Got any other hot accessories?? Next week I'm going to post on helmets. Stay tuned.