I posted about The Salvos' Buy Nothing New month a few weeks back. The lovely former Instyle Magazine stylist Matt Paroz (that's him below) from how big is your eco got in touch and offered this guest post of tips and tricks for swapping/recycling/rejuvenating your threads. Thought you might like.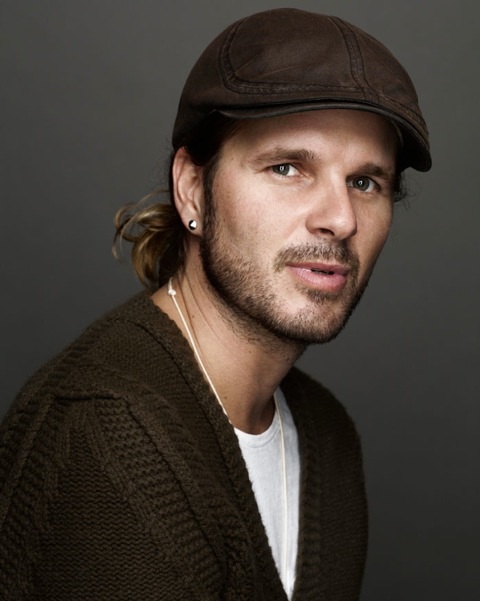 Six Sustainable Fashion Choices to make right now:
1. Get a tailor. I recommend LookSmart. They're Australiawide and my local David Jones out-sources alterations to them, so they can't be too shabby.
2. Swap threads at Thread Swap. "We get a lot of Sass and Bide, Nudie jeans, Cheap Monday, Topshop, Dr Denim and Zimmermann," says Thread Swap co-founder Elsie Rowcliffe. Snap it, upload it and assign a credit value—if someone takes it, you get the credits to spend on something else. Extra credits  can be bought ($1=1 credit) to nab a more pricey item. Get started here with 15 free Thread Swap credits (a lot of dosh in swap world).
3. Get swishing at iswish. Swishing is a fancy word for swapping, really. iSWISH works on a similar credit system as Thread Swap but the really nifty feature is Mirror Match. Upload your measurements (not for publication, don't fret) and Mirror Match matches you with swappers who share 60+% of your particulars, making it easy to pinpoint pieces that fit.
4. Host a swap party with Planet Ark's Big Aussie Swap. Planet Ark is currently in the middle of National Recycling Week (November 8-14) with the Big Aussie Swap—a mass redistribution of our nation's sartorial wealth. How hard can it be? A group email, a bunch of girlfriends, a few vinos, et voila!
5. Timeshare. Facing a dearth of stylish, generous friends with closets to plunder? Try timeshare fashion. love me & leave me or mila & eddie rent designer clothes, bags, shoes and jewellery.
6. Have a garage sale! Here's how! Last May, the Garage Sale Trail turned Bondi into a pop-up mall—126 simultaneous sales on one day. They want to take it national — so why not get your suburb involved.