I'm excited about a few apps that make life sweeter, better, lighter. I've listed the ones I swear by. Please do add yours to the mix below (I'll do up another post down the track of your suggestions…).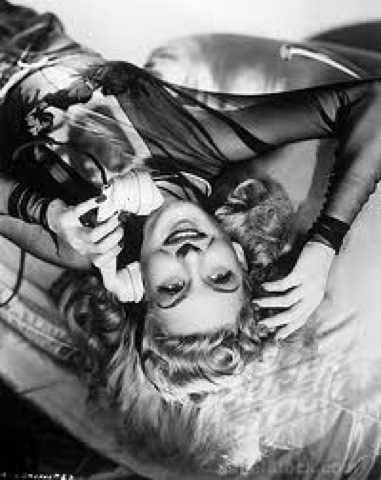 Most of you know about Bump (free) and Shazam (free), yes? The former shares contacts when you bump another Iphone owner's phone (which also has the Bump app installed). Bump!
The latter is just mandatory. You like a song on the radio. Or in a mall. You press the button. It tells you the name of said song and artist. You can then buy it on iTunes. Shazam!
And I've banged on enough in the past about Instapaper (free) for saving and reading Web pages after you've moved offline.
Others on my iphoney (be sure to add to the list at the bottom in the comments bit!):
Hipstamatic ($1.19)
This is seriously sweet. A photography app that will – unpredictably, randomly, in an artful way – saturate, blur, sepia your pics. It runs frames around them, makes them look like old-school Polaroids and so on. Here's an example (the kid isn't mine…Aldous is my best mate Rosie's little urchin. BTW, I just noticed the Photo Restoration sign in the background…how synchrolicious!).
Sleep On It (free)
You an insomniac? Don't know why? This one lets you track your nightly patterns and moods and daytime snoozes,  helping you work out what factors are affecting your sleep and how much sleep you need each night to feel rested and energized and other stuff. It's also an alarm.
Google (free)
Don't waste your time with the standard browser – the app is waaaay better and funnerer. You can voice your search – you can say "Caltex" it will use GPS to find you the nearest one.  Handy at trivia nights. Just say the topic and it will find the wiki for it. The recent update allows you to take a photo of, say, a book or DVD or a wine bottle and Google searches for information on it!! So clever. So fast.
Good Guide (free)
I've mentioned this one before…Good Guide ranks all kinds of consumerables for their toxic/ethic/environmental factors and gives them a score out of 10. The app allows you to scan barcodes of a product you're thinking about buying; wait 2 secs and it gives you the score. Sooo good for buying cosmetics, or checking to see what the stuff you have at home is doing. It really only works with US products (so about 1/4 of the stuff I have in my cupboard). But good for taking OS.
iperiod (free; with upgrades available)
You know when your doctor or acupuncturist asks you where you're at in your cycle and you have no idea? When you use iperiod you have all the info there, including a little alert letting you know when your next period is due.
Scanner Pro ($8.99)
I'm in love with myself for finding this one. I don't like buying stuff. I don't want to buy a scanner for the rare occasion I need to scan a form and email it. And I no longer need to. This app works incredibly well. You take a pic of a document, it resizes it to fit a standard A4 format (if you want), then adjusts the image to get rid of shadow or curve. Then you can email it directly from your phone. Magical scanner action in your pocket!
And if you've got time to kill: FakeCalls ($1.19)
I came across this one via New York Times' David Pogue. He thinks it's very funny:
When you tap this icon on your Home screen (it's disguised and labeled only FC), in about ten seconds, your phone rings. It's a fake call from — anyone you've selected in advance. (I have mine set to Barack Obama, but that's just me.) The simulation of the iPhone's traditional incoming-call screen is perfect — ring tone, contact info, Mute and Hold buttons, the works. Ideal for extricating yourself from difficult situations, like meetings or bad dates.
OK, so what apps do you rap about? Ones that make life breezier? Share here and I'll post ensemble over summer, ready for some New Year focus!