Bikes are rad. Here are some more rad bike things…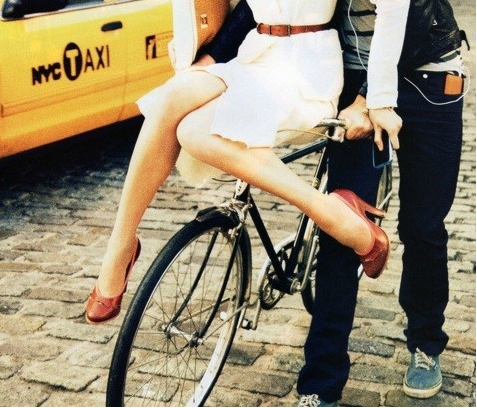 via pinterest.com
I recently found this Brooklyn wedding on 'A Cup of Jo'. The happy couple didn't have a huge budget – so they got married in a park and then rode bikes to a bar for their reception (Pam wore cute denim shorts under her wedding dress so that she could hitch up her dress and ride).
And how's this for commitment!
Laith Beveridge is the editor of an upcoming global bicycle review website (I'll post details once it's up and running). He sent us this picture below of his wife Eloise on their wedding day last year riding her single speed in full wedding dress and heels! YAY ELOISE!
A theme here. I certainly  like it better than doves!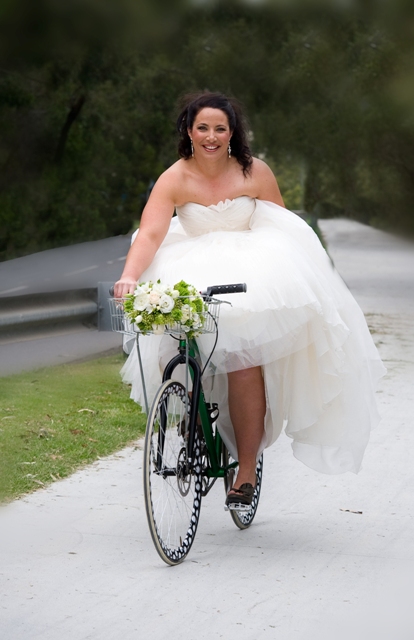 The bike Eloise is riding is a Voodoo Dombala frame built up from scratch by Laith. The wheels are Velocity polka dot that glow in the dark. If you're interested.
I also recently bought this necklace from Rachel Pfeffer on Etsy. She's great – you should check out her store.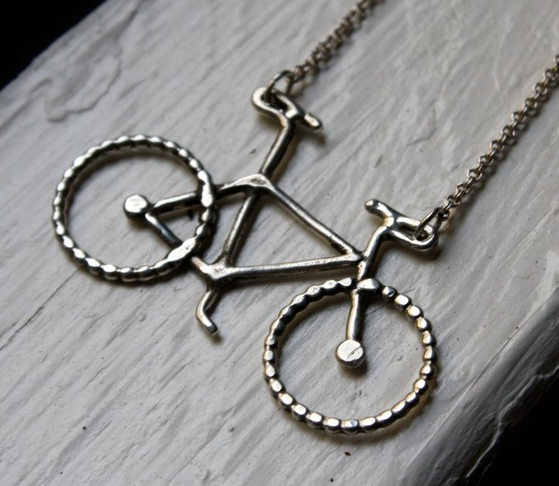 And sometimes, you just need to see a bike built entirely of wood… you can read the story behind this quirky bike here.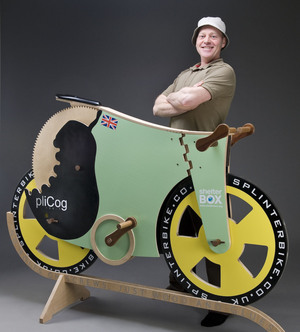 What about these? Especially for the single-speed riders, wooden handlebars made by Adam.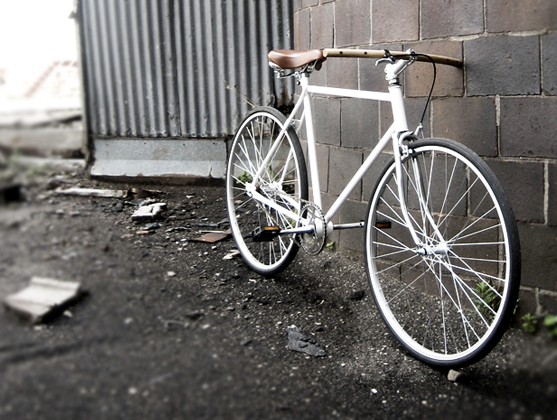 And finally, a video! Renate Ward sent this to me through facebook the other day. It's a delightful bike poem, titled "If I Ride". (Thanks Renate) Enjoy.
[youtube]http://www.youtube.com/watch?v=jEhpUov-adU&feature=youtube_gdata_player[/youtube]