I'm in "Dalai Lama" land right now. Yesterday I interviewed him and we had a giggle. Tomorrow I'm chairing the Happiness & It's Causes conference where he's the guest speaker.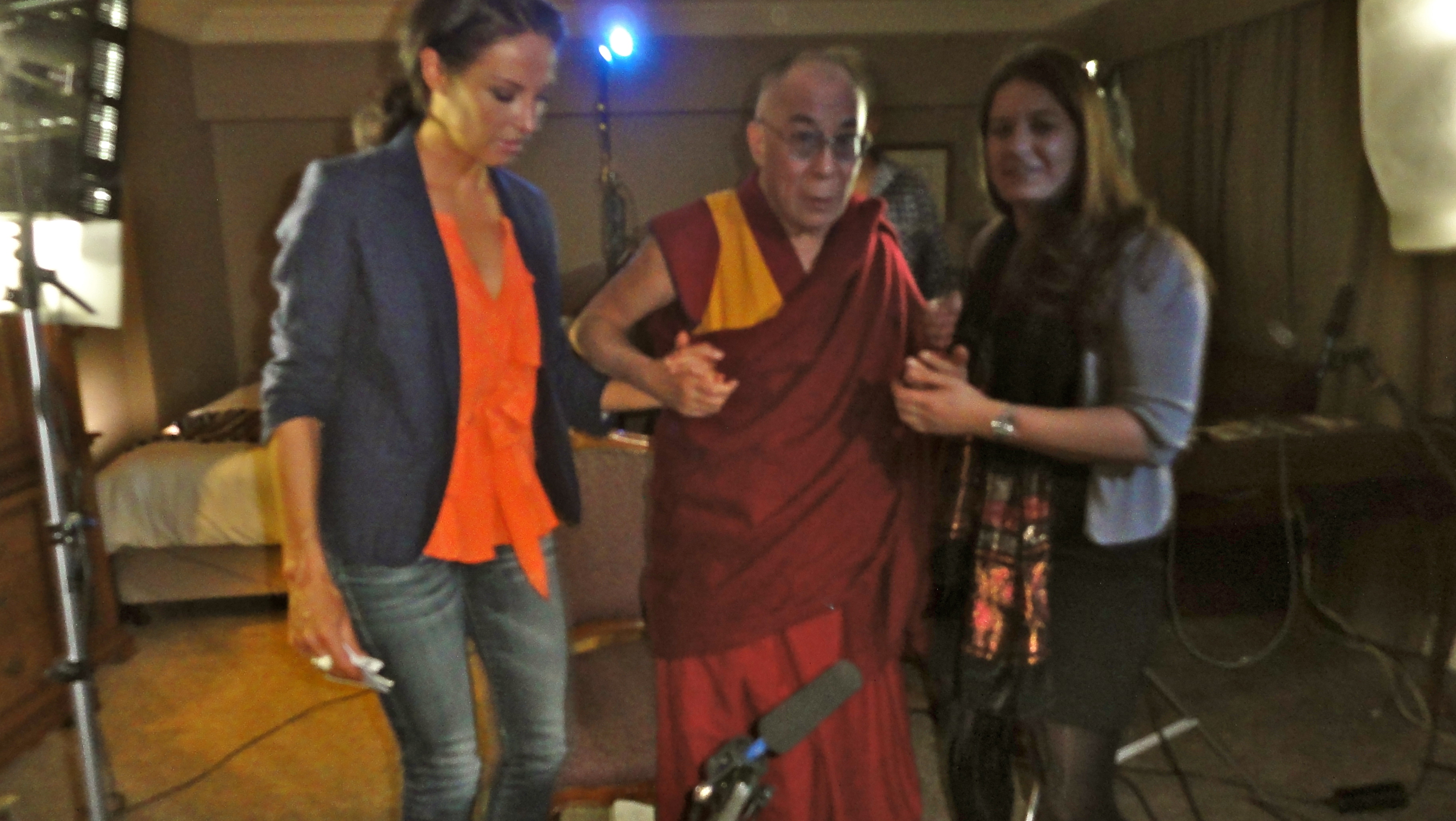 In this shot (with the crew) he's squeezing my hand over and over. And kept winking.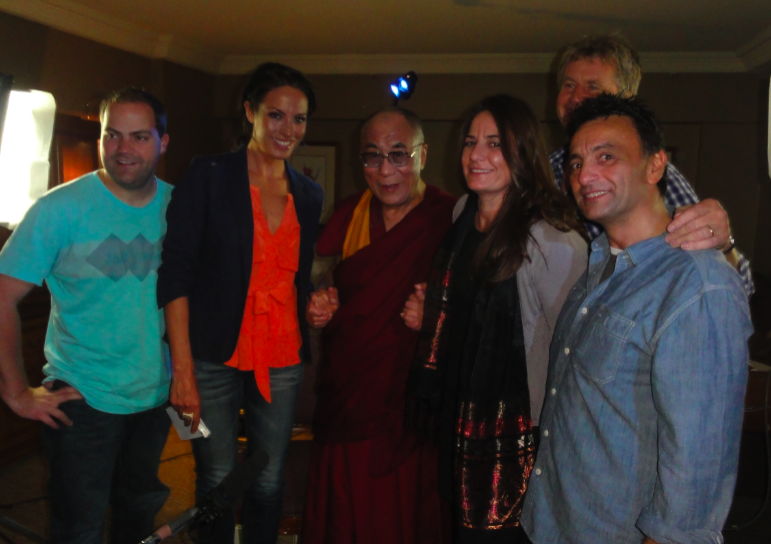 Then, a few hours later, in the hotel lobby where I was working on my laptop, he and his entourage flurried by and he gave me a double thumbs up and a big grin. It cracked me up.
Some of you have asked "what is he like". It sounds sappy, but his energy is very magical. In an ordinary way. He doesn't try, he doesn't force, he doesn't judge. He's "a simple Buddhist monk" who gets it, gets us…this is a skill. A quality. He is able to tap into the Western malaise and give us the right kind of comfort (see my last interview with him 18 months ago to read what he says about our frantic efforts to "still the mind"…his response says it all).
I feel very, very lucky.
PS. I also had a lovely, warm chat with Matthieu Ricard today. It's been all about the monks!