My philosophy is this: when more people ride bikes in cities, the safer that city is for cyclists. Actually, it's not my philosophy. It's a fact. And the raison d'etre of my Campaign To Ride a Bike.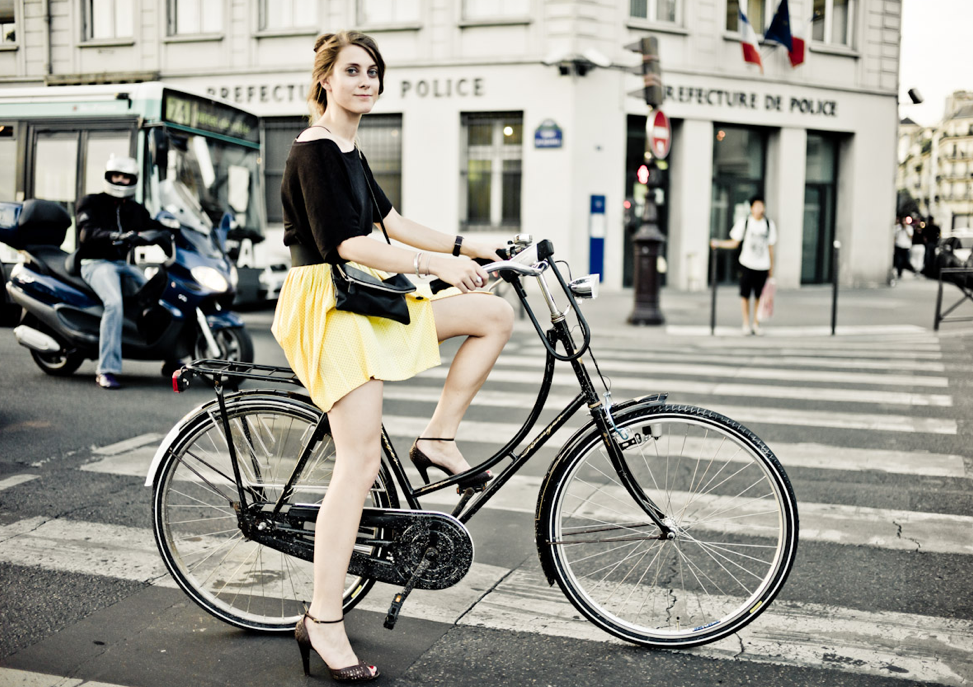 via meetup.com
But I know many of you get stuck on how to start out riding – how and where to buy a bike. So let's get back to basics. If you build bikes in your area, or if you know a great mob who sell bikes and look after green kids to the scene, please add to the list in the comments below…
1. Always test-ride. Bike shops will always let you do this. If you live in a hilly area and are planning to buy a single-speed, test-ride up a hill.
2. Try a three-speed. The retro look is rad. But if you're new to riding, having no gears can be tough. Think about a hybrid – retro in look, geared in functionality. I've written about this here.
[youtube]http://www.youtube.com/watch?v=Jc0LjbYTnJQ[/youtube]
(apologies for the blip at the end of the video…)
3.  Learn how to carry a bike up stairs. I've given some tips in this funny little video we did outside Bondi Bikes, above.
4. Switch to slick tyres if you have a mountain bike. It'll make your bike faster, and cleaner if you're keeping it indoors. Again, above.
5. Get a bike lock that you can sling over your shoulder. You can then stick the key in your pocket or down your bra (with an ATM card or $20) and the lock over your shoulder and off you go. No bag. No clutter.
6. Don't be a complete cheapskate, says 7PM Project's Charlie Pickering. "You don't have to spend thousands on a space-age carbon fibre uberbike, but if you buy the cheapest thing you can find it will be heavier, less comfortable and harder to ride and this will in turn make you less likely to ride it. If you spent $50 bucks on a bike and rode it once, that's a pretty expensive ride. But if you spent $750 on a bike that feels great and rode it a thousand times (something which is entirely possible) then that is a pretty cheap ride.
7. If your bike shop is intimidating, go to a different shop, says Charlie. Once you find a welcoming ship, they will be your friends for a very long time.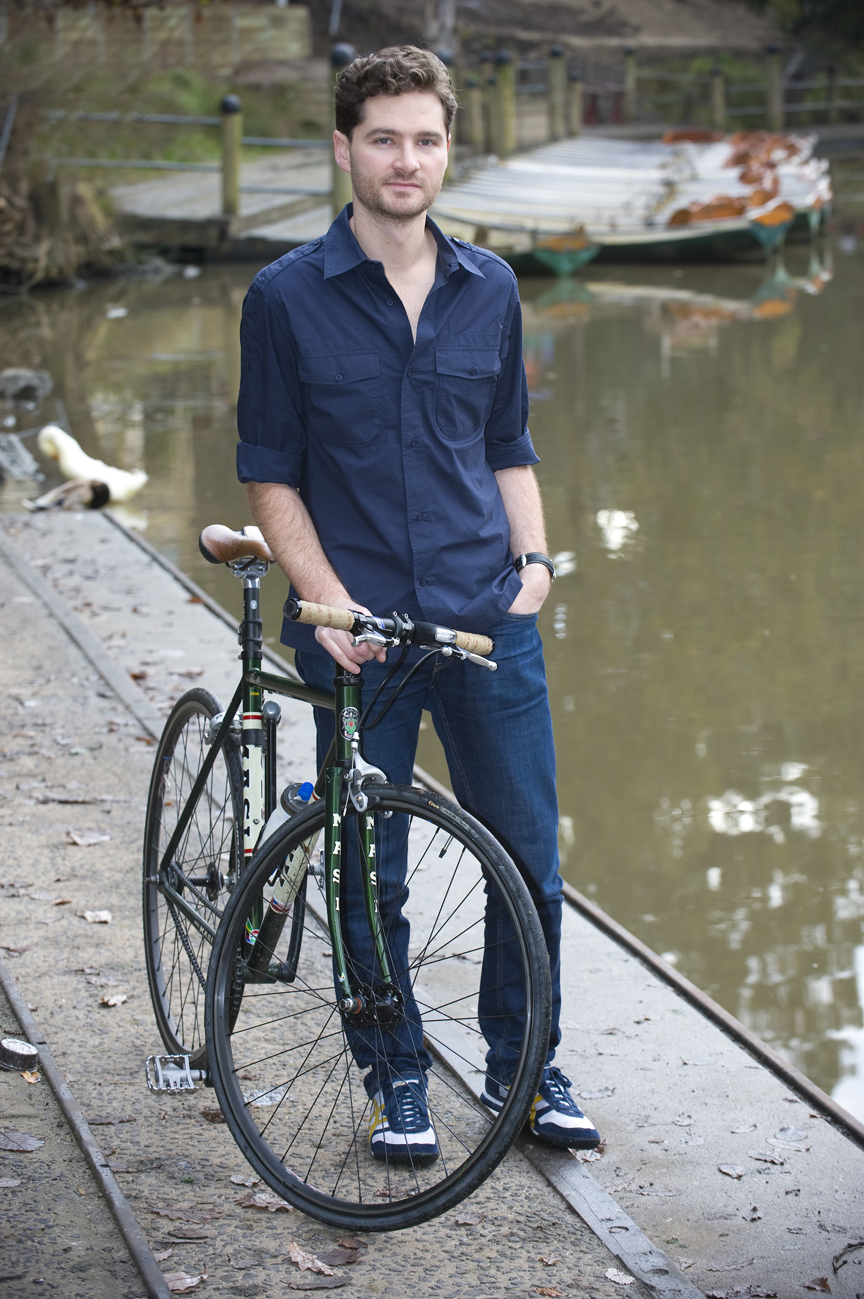 8. Keep your chain clean with a dry oil – I use 'white lightning' as it cleans the chain and keeps it lubricated at the same time. Use an old cloth or old t shirt to wipe the chain once a week
9. Look for clever storage options to keep your bike inside your apartment. I highlight some in this video below. And here.
[youtube]http://www.youtube.com/watch?v=udrqpTbt0sc[/youtube]
10. If your trip is less than 10kms, riding trumps driving according to this Huffington Post article.
11. Don't worry about showering. In a survey of hundreds of bike commuters in North America, Dave Glowacz, author of Urban Bikers' Tips and Tricks, found that 85 percent don't bother to shower after reaching their destination. Change your clothes, and keep a stash of baby wipes in your desk drawer for quick clean-ups.
12. Ride like you drive, says The Big Book of Bicycling. Cyclists have the same rights and responsibilities as motorists, so follow all traffic laws, signal where you're going and ride predictably. Rural commutes aren't much different from recreational rides. In urban areas, traffic will be heavier, but also slower, so you may be able to take the whole lane.
13. Go slow. The need for sudden stops can hijack momentum. Commuting becomes almost a zen art, and a hell of a lot of fun, if you go with the flow of timed lights and traffic.
14. You don't have to ride all the way. Bring a few changes of clothes to the office when you drive there on Monday morning. Commute back and forth by bike Monday evening through Friday morning. Drive home Friday after work. Or, drive partway, park your car and ride the remaining distance to work. You can also drive in and ride home one day, then ride in and drive home the next. Even commuting by bike just once a week helps keep the air – and you – healthier. Again, so says Huff Post.
15. Consider a fold-up, says New York-based blogger Gala Darling. "My Dahon fold-up came from Metro Cycles in Tribeca but honestly, if I had the space, I would have gone to Adeline Adeline & picked up the Kate Spade collaboration bicycle… It is absolutely sublime.  The people who work at Adeline Adeline are lovely, & they have the best accessories, from leather frame bags to bells painted like old rotary telephones.  Very fancy & very sassy.  Best for people who have a place to keep their bike… I think if you left any of their bikes (or accessories!) tethered to a lamp-post overnight, you'd be very sad in the morning… I love my Dahon though, it is simple & chic, & doesn't have that boxy styling that so many fold-up bicycles do!  If you live in a walk-up building like me, definitely fold the bicycle & pick it up before you buy it.  Carry it across the shop!
16. Wear bloomers! says Gala. "Wear just about anything you like when riding. I've yet to wear pants on my bike, because I love dresses & skirts too much.  However, to avoid the dreaded knicker-flash (& to preserve some mystery), BLOOMERS are the ideal solution!  I buy mine from independent sellers on Etsy — my favourite pair are black with white stars.  Beautiful!"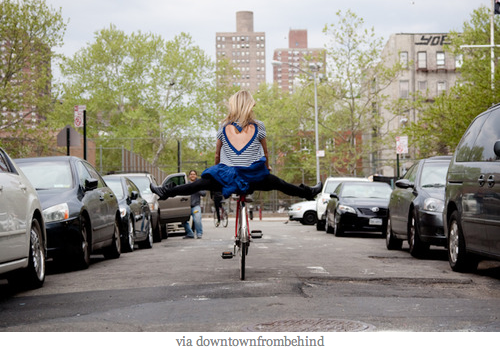 17. Kit your transporter out. Joyce from CycleStyle in Melbourne uses hers as her primary source of transport and needs to be able to carry anything from groceries, parcels, clothes or a laptop. "My bike has a hybrid women's step-through frame, 21 gears, a front basket and back rack on which I affix panniers." Check out some of the transport accessories she sells here.
18. Stay light. Joyce also says that one of the things that makes a bike light is the material of the frame. "Carbon fibre is very light (used on road bikes), titanium is also light (used on road bikes) whereas urban bikes will tend to be made of a steel/aluminium alloy. The more steel in the frame, the heavier the bike will be. other components will also affect the weight of the bike – for instance, the number of gears, the size of the seat, the width of the tyres, the number of welded joints in the frame, the weight of the cranks, whether it has a back rack, panniers, basket attached to it. When going into a shop, the thing I'd focus on is telling the sales person what you're intending to use the bike for and where you're likely to ride it. Finding the right bike is about finding the right balance of comfort, sturdiness, weight, aesthetics. The single speed that my husband rides is a lot of lighter and more nimble than the sturdy, heavy tricycle that I use to carry my daughter and sundry groceries."
19. Consider a fold-up if you live up stairs. Kathryn Franco from Nutcase – "Think about where you'll store it and consider a compact or full-size folding bike that can easily go into an apartment, bus/train/ferry, under your desk. Montague make the only full-size folder which will suit people who want the comfort of a normal ride. Dahon and Brompton are the compact brands preferred by city riders who can handle 20″ wheels. Keep it under 10kg so keep stair climbing easy and do away with baskets in favour of a satchel or travel pack if you plan to fold it up a lot."
20. Or try these ideas, says Saskia at Sydney Cycle Chic "If you have to lug a bike up flights of stairs stick with a vintage bike or a lightweight pared down style like Tokyo Bike.  Make sure your baskets can detach and think about an over-the-shoulder bag.  Get your building to think about bike parking on a ground floor level. I know of a few buildings that are converting ground floor store rooms into bike parking spaces.
21. Wait, what about an e-bike?! Writer and author Emma Jane(previously Tom) is a huge fan. She got hers from Glowworm on Addison Road in Marrickville. "One of the best e-bike shops in the known megaverse. These guys and girls are ace. They're nice, they're knowledgeable and (in my experience) they never stoop to hard-selling. They're also incredibly sympathetic if you have a stack. I had an ugly altercation with a speed bump the other day and they had me picked up, dusted off and back in the life-threatening asphalt jungle in no time. When I was a youthful thrillseeker, I used to ride very powerful motorbikes. Now that I am an ancient thrill-avoider, I prefer the sedate (35 kilometres-an-hour tops) speed of an e-bike. It's like motorcycling for nanas. In all seriousness though, I do find the defensive riding I learned in motorbike school very useful for cycling. When I ride, I always expect the worst. I prepare to brake at every blind corner and I never, ever assume car drivers will respect my rights as an equal road user. Is it fair on two-wheelerites? Of course it isn't. But what's the point of saying "I had the right of way' if you're lying in hospital in traction? My daily commute is from Marrickville to Kensington. While I have done this on bikes without electric assistance, I've arrived a sweaty and dishevelled mess (or, even worse, wearing skin-tight fluoro lycra). E-bikes are great because you can adjust how much the motor kicks in. If you want a serious work out, you turn the motor down or off. If you want to cruise, you put it on full speed ahead. That said, the motor only kicks in if you're pedaling so it's worth knowing that e-biking always requires a bit of human grunt work.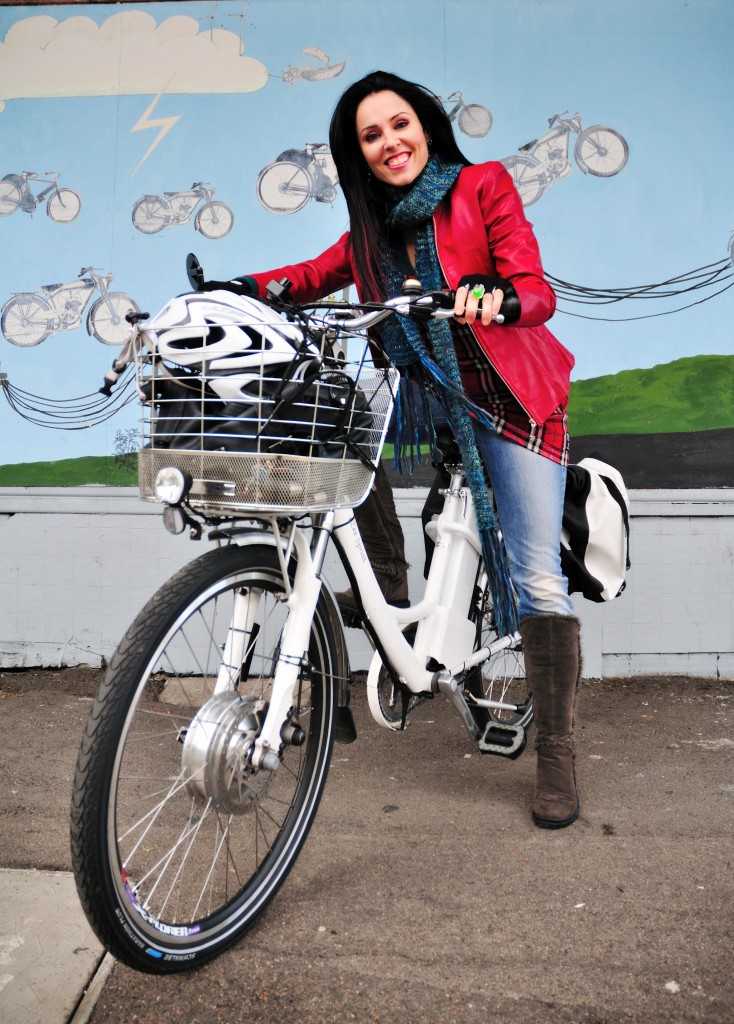 photograph courtesy of Chris Peken, for The Hub


22. Buy the 'Simply Car-Free' ebook. For tips on how to live life from a bike. You can buy it here.
23. Check out reviews: Ride This Bike is a great place to check out styles.
[youtube]http://www.youtube.com/user/RideTHISbike[/youtube]
24. To wrap things up, a list of the world's best bike shops, as recommended by our contributors to this post:
Bobbins Bicycles in London bills themselves as 'the most beautiful bicycle shop in Great Britain'. They stock vintage, elegant frames from Pashley, Globe and Glorie (plus their inhouse brand of bikes). They also have a mechanics workshop next door which specialises in servicing those sort of bikes.
PUBLIC bikes in San Francisco which sell their own frames in a myriad of colours and have very friendly and helpful staff.
Woolys Wheels, inSydney. One of the longest serving, most experienced Sydney stores with a quality range and full service workshop.
Clever Cycles, in Portland Oregon. The leading family and cargo bike store that practices what it preaches. This car free environment has all the right advice for the ins/outs of daily riding for non-car dependent peeps. It's a stunning store.
Mellow Johnnys in Austin, Texas. A hub pf cycling life, commuting and social activity run by Lance Armstrong and friends. Awesome choice of quality products.
Bicycle Habitat is widely seen at New York's favourite store with it's vast range and generous service policy. For single speeds in NY, I'm told that Bike Works is the ticket.
Also in New York, Bowery Lane Bicycles.
Bondi Bikes in Bondi, Sydney. A new concept store catering for a demographic inspired by beauty and design together with sustainability and functionality. Their urban range of bicycles and accessories cater for all bike lovers, ranging from classic racers to cruisers, ladies' step-through's and fixies.
Tokyo Bike in Australia for their single-speeds.
Sable & Argent for the uber cool stock.
**Also, while we're talking bikes and riding, don't forget to register for Ride to Work day in October. Details here!
Phew…that was an ordeal…I'm almost too scared to ask, but do you have extra tips?
Update: the comment section is now fixed, apologies to everyone who tried to comment today