This week in Sunday Life I use my hands (which, admittedly, when coupled with this picture below, reads a little wrong!)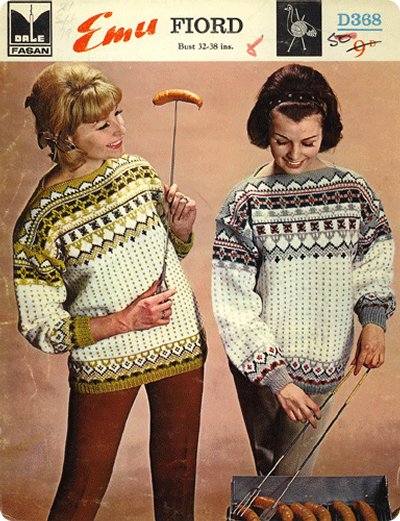 As kids, my brothers and I had a ritual. In the school holidays we'd sit on the back step with an ice cream bucket full of kero, a few rags and an old toothbrush and clean our bikes. We'd pull apart the hub and crank set and clean out our BMXs and mountain bikes right down to the ball bearings. Crud. There is little more satisfying than sitting in the sun picking crud from a rear cluster, I tell you.
When done we'd go for a test ride. Oh, the smoothness! It was joy on two wheels. We'd revel in our handiwork for days. Poor Mum. She must've turned inside out with the tedium of our post-mortem gloating.
Nowadays I get a similar kick from making my own mung bean sprouts. The soaking and sprouting takes three days. I become a helicopter parent, fussing over the sweet little things, perfecting technique, trying new approaches. Sometimes I just stare at them as they sleep. When done I'm so damn proud and, can I tell you, they taste unfathomably better than the packaged versions. I tell everyone. I post the results on Twitter. Look what I made! (Don't get me started on my recent fire lighting efforts.)
Since no experience these days is left unphenomenon-ised I wasn't surprised to learn this week my crud-scraping and bean-sprouting passion has a name. Harvard Business Review has dubbed the phenomena The IKEA Effect. Researchers found that when we make stuff with our own hands we like it more than the pre-fab version. Even if you "built" it from a flatpack and it's called Fartful (seriously, IKEA actually stocks a children's desk by such a name) and it wobbles when you walk down the hall.
The philosopher-turned-motorbike mechanic Michael Crawford argues in The Case for Working With Your Hands that we're more satisfied when we're getting our hands dirty. Tradies are happier, he says. Tinkerers with sheds are happier. I get that. At my most despondent and stressed I wish I was a construction worker. "I just want to dig holes," I cry out from my office-bound fug. Effort in, results out. I want to say at the end of the day, "Look what I made".
It's why packet cakes didn't take off in the 1950s until the formula was changed to require "cooks" to add their own eggs. In spite of our lazy leanings, we humans do value working for our happiness.
And yet we set up our lives to avoid the messy work. We delegate our gardening, our cooking and our peering into the bonnet of a car all Saturday afternoon. When I was 16 I delegated my bike cleaning to my brothers. I haven't had the same smooth satisfaction since.
So how do we get that satisfaction back? We make stuff. Cooking is a good start. Experiments have found we like to work for our food. And it's suggested the reason we over-eat now is because pre-fab food just doesn't satiate. I'd add that more satisfaction is gleaned from making staples. Know someone with a bread maker? Heard about their amazing pizza dough yet? I realized this while making a batch of activated pepitas on Monday. It felt earthier, more humble than merely making dinner that night. And I think that's what we're seeking: back-to-roots humility and rawness.
I also got out a toothbrush and cleaned my bike. I sat on my haunches and lost myself for an hour. I tended. I entered a flow. And you know what else…it felt adventurous. A contrast to the sanitized life of a computer-tethered worker who could easily run her life from the internet.
And that's the point. Nowadays we have to make an effort to get our hands dirty. We have to do courses. From my desk as I wrote this column I discovered there's another world out of DIY learning out there – woodwork classes for women and bread-making and fermenting courses. Dare2Courses say they have noticed a specific increase in the number of people searching for patisserie, bread making, floristy, automotive electrics and clothing production courses. Who knew there could be such a hankering for sauerkraut? And what is it with crocheting? On craft site Morris and Sons, the long list of crochet classes around Australia sell out in advance. Meet Me At Mike's blog lists 25 tea-cosie-making links and 20 how-tos for making Amigurumi (crocheted Japanese toys). Various skill sharing groups such as Brown Owls run informal classes, as well as teaching one another over cups of tea and biscuits.  And you can learn to hook at the CAE too.
Speaking of crochet, Matilda Bay's 'Dirty Granny World Extreme Crochet Championships' were held recently. Check it out!
[youtube]http://www.youtube.com/watch?v=hJOsaJMSYg4[/youtube]
I've just signed up for a Knots & Knatters group. Stay tuned for the results on Twitter.
PS I've just come across the most insane thing! A cycle event combining coffee, cycling and crochet in the one day – 6 and 7 August –  as part of Sydney Design Festival. If I were in town, I'd be soooo there.
Got any other shout-outs or ideas for home-made satisfaction?