Following on from my recent why i get excited about coconut oil post, I'm sharing some of the things I do with coconut oil…a few of you have asked the difference between oil and butter. It's the same thing. The stuff does become an oil in the warmer months, so store in the fridge if you prefer the harder, smoother consistency.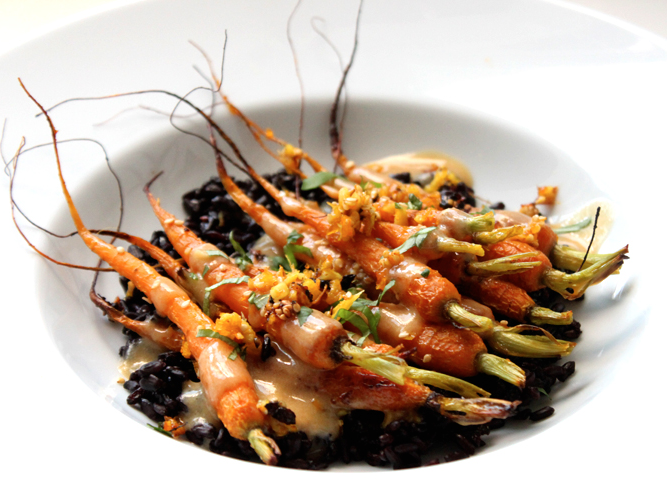 1. Fry and roast your roots!
As I mentioned the other week, coconut oil is by far the safest, healthiest and tastiest oils to cook with (along with ghee). But it's particularly tasty for cooking sweeter vegetables like pumpkin and carrots. I really like this recipe adapted from My New Roots. I've make it without the dressing she suggests, and switch the maple syrup for rice malt syrup.
coconut roasted carrots
zest of 2 oranges
juice of 1 orange
2 Tbsp. fresh ginger, minced
1 tsp. rice malt syrup (optional)
1 tbsp. coconut oil or ghee, melted
1 tbsp. sesame seeds
pinch sea salt
Whisk all marinade ingredients together, add the carrots and toss to coat. Pour carrots and marinade out onto a baking sheet, sprinkle with sesame seeds, and place into preheated HOT oven. Roast for 15 minutes.
I love pumpkin fried off in coconut oil. I've shared this recipe here.
Also, brussel sprouts!!!!
2. Eat it straight from the jar (my #1 fail-proof craving curber)
After lunch I still get sweet/"I need something more" cravings. So this is my failproof trick. I eat two tablespoons of coconut oil. It satisfies my need for something sweet and KILLS appetite for about 4-5 hours. I really challenge you to try it (allow about ten minutes to feel the effect).
3. Use it as a moisturiser, especially in summer!
I scoop straight from the jar (I keep a jar in the bathroom) and apply onto moist skin. I mix in a few drops of Vitamin E oil, too. The wonderful health properties seep through the skin, too. In ayervedic terms, it's a cooling oil and so is perfect at this time of year – it will help you sleep at night (PS in winter I use untoasted sesame oil, which is a warming oil).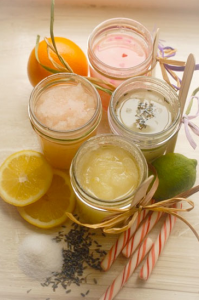 4. Blokes! Use as a shave gel.
5. Look out for coconut snacks like these:
I've discovered these Artisana nut and seed butter snacks and I eat the coconut oil and coconut butter ones straight out of the packet with a spoon. Honestly. So good. You can find them at select health food shops.
6. Use it for healing wounds.
Coconut oil is anti microbial. Rub a bit on any scrapes or cuts to aid the healing process.
7. Make your own coconut cream
Sadly, coconut cream mostly comes in cans, which contain BPAs. Bad. Chris Kresser made this point recently and shared some brands that don't contain BPAs: One is Native Forest, which you can purchase on Amazon. The other is Arroy-D, which is a brand imported from Thailand. You can get it here.
Or make it yourself. I saw it done with a Thermomix the other day. Here's a recipe. Or you can make it with a regular blender. Here's a video to show you how.
8. Try it as an eye make up remover.
Really! Plus it's gentle and moisturizing unlike chemical make up removers.
9. Try a wonderful macaroon recipe here.
10. And my nutballs recipe here.
11. Use it as an odour neutraliser.
If your hands smell of garlic or onion from preparing a meal, or you've just applied apple cider vinegar to your sunburn (it's very effective in neutralizing sunburn, relieving pain, and preventing blistering and peeling – as an aside!) lather yourself in coconut oil to get rid of the smells.
12. Know that coconut sugar is not a good idea.
Here's what you need to know about coconut sugar… full of fructose.
13. Use it as a sunscreen for a quick vitamin D fix!
Coconut oil is at least an SPF4, so it does help with a little protection if you're just heading into the sun briefly for some vitamin D. (Stay tuned for my upcoming blog on sunscreen).
14. And as a deodorant. Yes!
a coconut deodorant recipe
I'm yet to try this one, but the recipe comes from Lana Purcell. Thanks Lana!
1/4 cup arrowroot
1/4 cup baking soda
5 tbs coconut oil
20 drops essential oil (you pick your favourites)
Mix it all together, It is easier if the oil is melted down and then pour into a mould or an empty deodorant container that you can reuse.
15. Tame your hair! 
Yes really. Spread a small amount through damp hair, it helps tame those frizzy fly-aways. And the smell is lovely and summery.
16. As a toothpaste.
coconut oil toothpaste
1/4 cup coconut oil
1/4 cup baking soda
A few drops of liquid stevia
Several drops of spearmint or peppermint essential oil
Mix well and add water to reach desirable consistency. This is an inexpensive alternative to fluoride-free toothpaste. It's also suitable for people with sensitive teeth. (recipe by Liz at Living the Nourished Life)
17. Make this icecream chocolate topping * the kind that goes hard on impact
If you're not on the I Quit Sugar bandwagon, you might like this simple idea:
ice cream chocolate topping
200 grams bittersweet chocolate, chopped
2 tablespoons virgin coconut oil
Melt the chocolate in a small metal bowl set over a pan of simmering water. Stir in the coconut oil and heat until dissolved, about 1 minute. Keep the liquid lukewarm until ready to pour over the ice cream. Chocolate will harden into a shell within a few seconds when spooned over ice cream. Yield: 3/4 cup (good for 4 to 6 scoops).
18. Use it on your baby as a nappy rash cream. 
If you have babies around, try this as an alternative to the chemical-filled options.
19. and for something extra: oil pulling
Oil pulling is a practice taken from Ayurvedic medicine that involves swishing (or pulling) unrefined oil in your mouth for several minutes. It's a powerful method of detoxifying the body, and coconut oil is highly recommended for this practice.
The benefits of oil pulling cover everything from curing gingivitis to facilitating weight loss, and include:
whiter, straighter teeth
healthy, pink gums
increased energy
decreased migraine headaches
clear sinuses
less severe asthma
decreased allergies
improved PMS symptoms
regulated menstrual cycles
better sleep
clear skin
Sounds good? Here's how to do it:
ideally oil pulling should be done first thing every morning on an empty stomach
use about one tablespoon of oil (if it's too much for you initially, start with less)
a couple drops of essential oil or a healing oil like oregano (which might be good for thrush) can be added if desired
swish the oil slowly and methodically, and try to make sure the oil reaches every region of your mouth
swish the oil for approx 10 minutes, if you can. The oil will become very thin and foamy
spit the oil out and rinse your mouth thoroughly with water
brush with toothpaste afterwards
Have you tried oil pulling? Do you do anything special with your coconut oil? Add your tips and secrets below.