It's another Friday summer giveaway, and this week, I'm giving away
5  x one-year subscriptions to Clean Eating magazine
Simply buy your copy of my 'I Quit Sugar' ebook before 5pm AEST on Monday 28th November, and you could win one of these five subscriptions.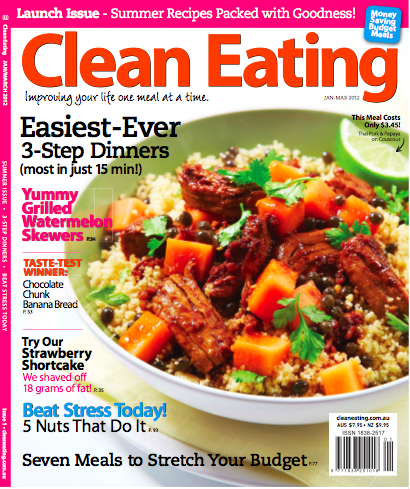 Clean Eating is a shiny new magazine geared at foodies like me: into REAL ingredients, simple recipes, whole foods (including the fat), minimal sugar…etc, etc. I'm actually the editor-at-large…as a fairly relevant aside.
Buy a copy of the ebook (if you've already bought one, buy for a friend and I'm sure they'll share the magazine with you!) and post below to confirm that you're ready to be included in the draw.
Happy Friday. Enjoy the last weekend of spring! x