Over the summer I'm going to do a number of Friday giveaways. So stay tuned! Last giveaway, Lisa Corduff won free tuition with the Institute of Integrative Nutrition course in NYC. (Sorry to everyone else who was keen to win…for those of you still thinking of doing the course, if you enrol between now and November 24, you get an ipad2!). This week, I'm giving away
10 double passes to We Need To Talk About Kevin. 
Simply subscribe to my newsletter before Monday 5pm AEST.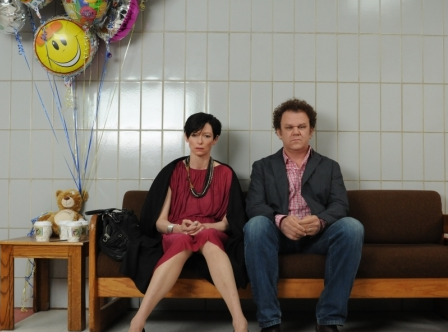 We Need To Talk About Kevin is screening in Sydney, Melbourne, Brisbane, Gold Coast, Adelaide, Perth and Canberra, starting from the 17th November and the 10 double passes will be valid for all these locations.
I'll announce the winners on Monday, and send your tickets next week.
The film is based on the book by Lionel Shriver and stars Tilda Swinton, which is enough for me! It's the story of a Mum coming to terms with the murders her son commits. Every single review I've read of the film gives it a full-star rating. It was a critics' and audience favourite at the 2011 Cannes Film Festival and…did I mention is star's Tilda Swinton? Shriver describes the adaption as "stunning".
And happy 11.11.11 !!
Check out more here and some reviews here. Here's a wee preview….