Next week my 8-week I Quit Sugar Program kicks off.  Everyone is welcome to join in – whether you bought the book ages ago, or just now.  Sugar is toxic and it makes us fat. New Year. New Starts. A New Sugar-Free Life. The program is a "let's do it together effort" with extra info and a webinar where I answer your specific questions.
To get you geared up, over the weekend we're giving away:
Natvia pillow packs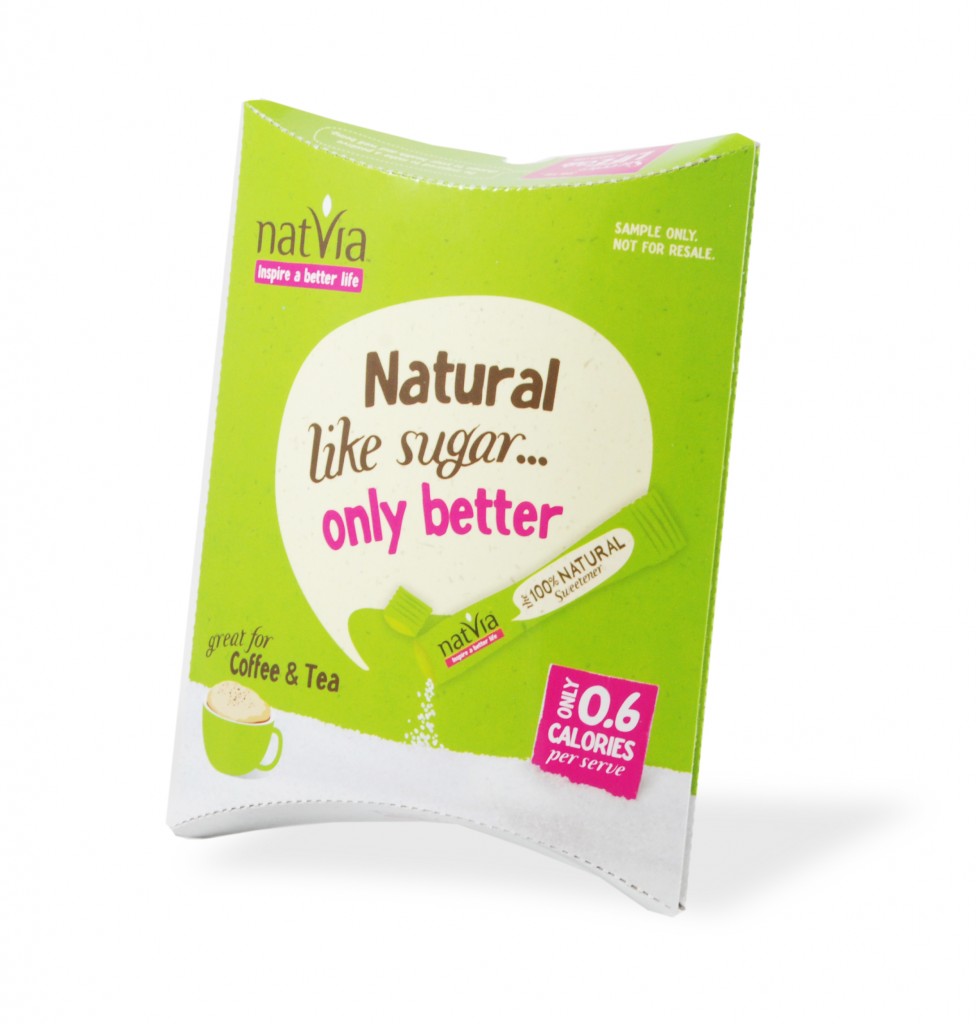 Natvia is a natural sweetener derived from the purest and sweetest parts of the stevia plant, a South American plant.
Natvia is one of the ONLY fructose-free sweeteners I endorse in my I Quit Sugar ebook and it's a RIPPA staple to have stashed in your pantry for when you're quitting the white poison.
I've written about it before here and here. And the I Quit Sugar ebook features several recipes that call for stevia.
Stevia, so you know:
* contains 95% fewer calories than sugar
* is tooth friendly
* contains no aspartame, no saccharin
* is great for baking and cooking (my ebook has a bunch of recipes to try)
What to do next:
* Simply buy a copy of The I Quit Sugar ebook here – for $15 – before 5pm Monday 2nd January, and you'll receive a Natvia pack (until stock runs out…I'll advise here and on Twitter if this happens).
PLUS I'm going to give away 10 packs to anyone who's already bought the book and has asked a great question or shared a great factoid in one of the forums.
* We will email you to get your address and Natvia will send your pack out in the New Year.
Wherever you are, I hope you enjoy these last few days of 2011. 2012 is going to be sweeter…I can just tell.