Since last week's guide went down like brandy with Grandma after Christmas lunch, I thought I'd do another.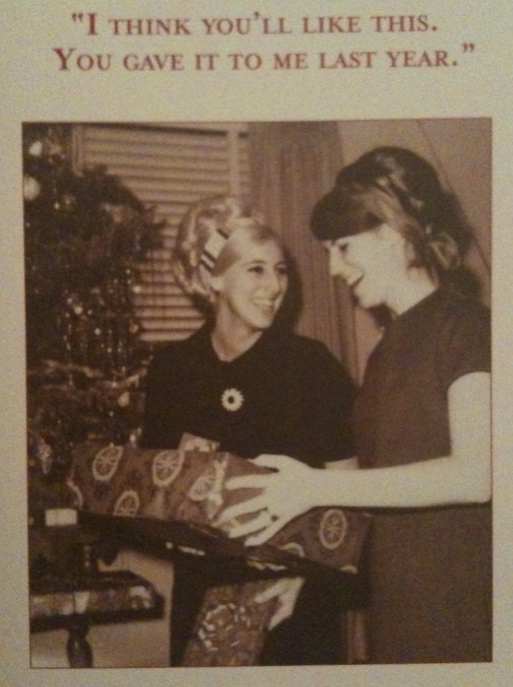 Again, not a definitive list. Just some stuff I thought you'd like and that supports supporters of this blog and/or have a snappy, ethical slant. Enjoy!
For your mer-obsessed daughter, from $115. Kazzie's a Byron chick who dreamt up this idea – eco mermaid fins for kids – a number of years ago. They're made from recycled rubber, in a factory that uses environmentally sensitive practises and machines. I've seen kids swim in these things – they actually swim like dolphins. Check it out in this YouTube clip
The MerFin Package, which includes MerFins, swim tights and bikini, is priced from $174.00, or the MerFin alone starting from $115.00. Get em here.

For your inspired best mate: from $24.50. Clare Lancaster is a gem of an operator. She chatted to me ages ago about my blog and generously shared some wonderful tips. Which is pretty much what she does for a living. Now she's decamped to London and has launched a new blog Stevie and Three, a design site where you can buy these clever posters. Basically, you customise a range of typographic designs to create personal, meaningful prints. Choose the format, colour and the words you'd like and Clare will design a bespoke print. Purchase here.
bicycle wine rack from Cycle Style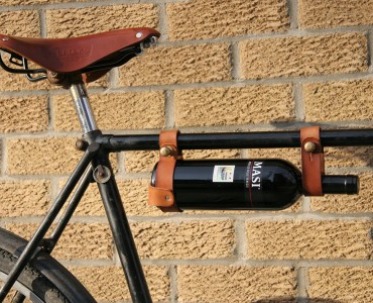 For your bike mates, $29. This is the perfect way to carry your Christmas party wine on your bike. It's handmade from leather and brass, and has featured in DesignSponge and Playboy. You can get hold of one from CycleStyle here.
Joyce has kindly offered free shipping on this item, and you can still use the discount if you purchase other items as well. Just make sure you use the code BIKEWINE and buy your wine rack before the 15th December.
author matchbooks by Readers Niche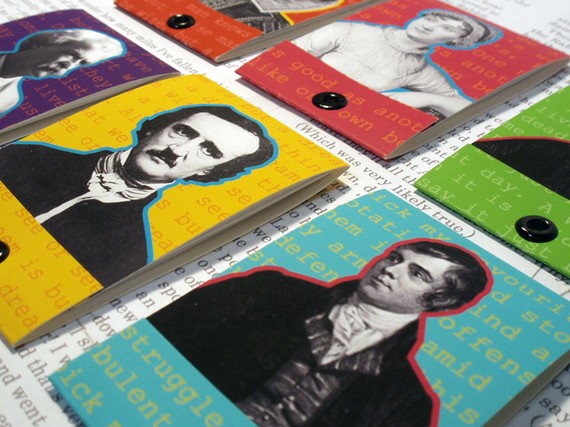 For your literary mate, $9.95 (pack of six). The colourful author matchbooks feature 6 of literature's great authors. Each 10pg matchbook features a brightly outlined author portrait, with one of the author's quotes in the background. Covers are made from 100% recycled content cardstock. Perfect for a wallet, purse, handbag, coat, or car. Check out Reader's Niche – a stack of literary gifts on offer – here.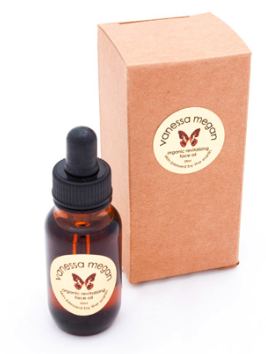 For your favourite workmate  $35. I've written about how much I love facial oils before. This one from Sydney chick Vanessa Megan is particularly special. It contains organic rosehip oil, which is high in fatty acids – responsible for its ability to encourage regeneration and repair of skin tissue. Plus rosemary (helps lift saggy skin), lemongrass (minimises pore size), carrot seed (known to diminish/remove age spots and/or blemishes) and vetiver (tones the skin).  Buy it here.
crocheted wrist cuffs by CultureCycle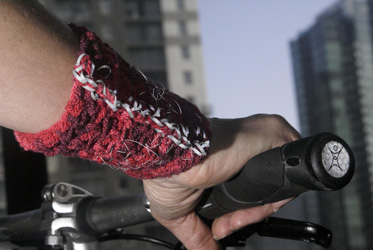 For your cycling buddies, $29. Angelina from CultureCycle makes these crocheted reflective cuffs (plus a bunch of other cool bike gear) for high visibility and a little style on the road. Buy a pair'o'cuffs here.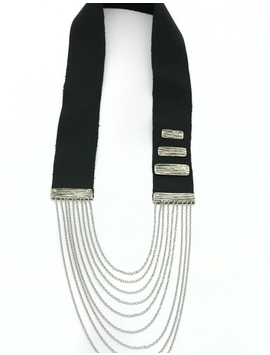 For your best mate, $275. This necklace is one of many ethical gifts available via Australian site Blue Caravan.
Toby E is an Aussie jeweller whose stuff is 100% handmade, 100% recycled, and is made for sensitive skin types. Toby has said she'll offer a beautiful handmade gift with every purchase. Get hold of one of her creations here.
anti-aging skin care packs by La Mav
Great for your health conscious Mum: $89.95. La Mav is an Australian owned, completely organic skin care range that delivers visible results while being gentle on the skin and environment. The anti-aging pack includes antioxidant rich nightly repair nectar, Bio VA5 daily wrinkle smoothing creme, and Bio A7 firming eye lotion. Get hold of these packs here.
and some nice charity collaborations I've come across
Georg Jensen are donating $50 to the Red Cross for each of their red cross heart bracelets bought. You can get yours

here

. 

Leave a gift under the K Mart wishing tree in your local K Mart store. They're

donating to the Salvation Army.

Or donate online

here

.
Choose gifts for your family and friends that make a world of difference to communities in need. Browse World Vision's gift options

here

.