Detox holidays. Everyone's doing them, right? I call them "poo holidays"…you know.. the ones where people dart off to Bali or India or Thailand to detox and clean out their insides…if you know what I mean.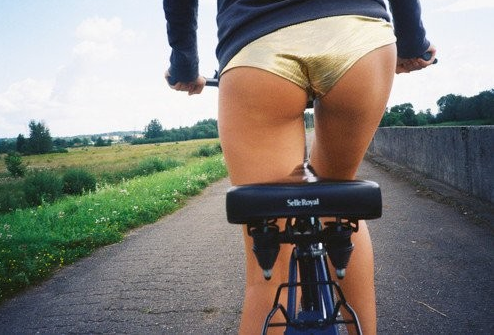 From what I hear they entail drinking clay (to grab'n'drag whatever's clinging to their guts) and pumping all manner of things (coffee, herbs) up their you-know-whats. Oh, and then pooing everything back out again.  It's Operation Eliminate…sitting by a pool. My friend Deb goes twice a year. "I come back scrubbed out and recalibrated," she says.
I've never done such a retreat. I mean, you would've read about it if I had.
I guess I cling to the idea that our bodies have their own divine way of sorting out our (I promise this is the last mention) shit. I realize I'm about to sound like my Mum when she'd offer me a celery stick when I complained of being hungry. But I think a far better way to detox is to do stuff.  Stuck? Move a little. Eaten badly? Eat a stack of good stuff. We are dynamic beings, not passive vessels in need of a hose out.
Me. I prefer to keep things clean and simple. I do bike riding holidays. I always have. I've seen New Zealand, Spain, California, The Netherlands, Vietnam, Tasmania, vast tracts of NSW and Victoria by bike as well as the 3000km stretch of coast running from Brisbane to Cairns stopping off at all possible gaudy Big Edible Items en route.
Recently I was invited to ride around the Hawke's Bay region in New Zealand. It came at a time when I needed to get clean and clear (just after I decided to abort my book project). It was perfect.
[Disclaimer: I was invited as a guest of Tourism New Zealand to experience their new Cycle Trails, a project of 18 new trails that zig-zag across both islands. They know I've ridden quite a bit of the country before and thought I'd like to check it out.]
Five reasons to detox on a bike
Head down and watching spokes spin, you have a lot of time to think. Actually, it's more a purging of thoughts. After up to nine hours in the saddle, the toxic thoughts eventually peter out. They just do. And then sweet, Zen-like emptiness. Previously I've reinvented my career, had insights into my future, had emotional purgings…the lot! All atop a saddle.
The pedaling motion is also great for lymphatic drainage. So is the sweating. So is the sun.
As I've said before, detox kits and fancy programs are marketing furphies. Our bodies detox completely – on their own – in 24 hours or so. They detox between 10pm and 2am, which is why all the experts tell us to get into bed by 10. Ride all day and you're crawling to the pillow as the sun sets.
Our bodies also detox best via eating. Studies show our livers detox better with protein and good fats present, and will substitute heavy metals back into our systems if the minerals from food are absent.
Then there's the fresh air and being in nature aspect of it all.
I rode for four days. And I ate non-stop. Plus I slept. For the first time in yonks.
The Hawke's Bay deal
I'd never been to this region – a wine and food area in the North West section of the North Island. It's kind of like the Byron Bay or Daylesford or Santa Cruz or (insert organic/foodie region here) of New Zealand. It has a breezy, healthy vibe where farmers are trying out new grape varieties and opening vineyard restaurants and mid-30-somethings are running cafes and arts projects. Definitely not a daggy outpost.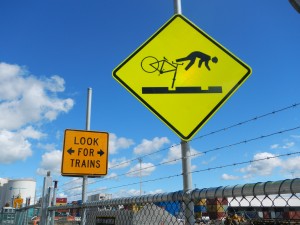 It's also emerging as a big biking destination with a series of trails that have just been built that meander you from vineyard to cafe to farmer's market. I flew into Napier and then set off from there on a bike, and with an itinerary, prepared by Takaro Trails. I didn't have to use my brain. Nor too much oomph: the area is very flat and the distances not large (which wasn't quite what I was after, to be honest… but for anyone new to the bike detox caper, I'm sure it's just perfect). And confession: they delivered my bags to my final destination each day. Which is technically cheating, I know.
The highlights from my trip
The silence…
Milk and Honey Restaurant, Napier. Seriously clever food here. You choose a starting point and then sides from there.
The New Zealanders. I'd fly over there to just be in their company. They're outgoing, humble, engaging, enthusiastic and not cynical.
Black Barn Cottages and Bistro. I ate whitebait and then just sat in the vineyard and read. The restaurant has won a stack of awards including best regional restaurant of the year and Cuisine winery restaurant of the year 2011. They also have a grower's market here on Saturday mornings in summer.
Breckenridge Lodge. You stay here for the food. Owner Malcolm Redmond is a well-known Kiwi chef who personally cooks your meal that night (along with 4-5 other guests). It's intimate and friendly and everything is either grown by Malcolm or personally sourced from local farmers. You can also do cooking classes with Malcolm.
The bike paths. The NZ Government has invested HUGELY in a series of trails.
Riding on the roads – there are signs advising motorists to keep 1.5m from any bikes. Can you believe it??
Millar Road Winery and Lodge. It's a lodge in a vineyard (of the same name). My God. It was like I was on the set of a Wallpaper* magazine shoot. I shopped at the Hawke's Bay Farmer's Market earlier (see below) and made dinner that night from the most divine local produce: grass fed lamb, with stuffed zucchini flowers and smoked mushrooms. Gabrielle, the wine maker and owner is an unreal chick. VERY tasteful. VERY clever. Her AndCo.wines are fantastic

Hawke's Bay Farmers' Market finds

Stuffed zucchini flowers with ricotta and cheddar and herbs and lemon zest
Hawke's Bay Farmers' Market. Make sure you visit such that you're in the 'hood on a Sunday. These markets are stupendous and fun. I ate myself silly here – tasting cheese and black pudding and berries and raw biodynamic cheeses from Hohepa. Bless the Kiwis. They really know how to do food well. And are leagues ahead of much of the world with their food fun.

Market day and it's all about the heirlooms...and black pudding!

Taste Cornucopia Organic Cafe. This place is a little piece of Byron Bay (or Santa Cruz or…) in funny old Hastings (which is a town best ridden through). I ate the eggs Benedict with… pork belly. Chef James plays with all the local biodynamic and organic produce of the area in really clever ways…a lot of it done raw.
Also look out for
Opera Kitchen in Hastings
Bay Espresso Cafe (one in Havelock North, the other on the road into Hastings)
Bellatino's in Havelock North is a great deli with local produce and breads.
Salvare Estate outside of Hastings. Organic wines…and at the tasting room you can order a Ploughman's lunch-style platter of cheeses and pastes.
Elephant Hill Estate restaurant. Stunning views out over the vineyard to the ocean. I rode here from Millar Road listening to Youth Lagoon and couldn't have been happier.
Craggy Range Restaurant.I rode a loop track out through a beautiful valley to eat lunch here. The anchoide with vegetables…my goodness (cream and anchoives, blended).
Overall advice
I've ridden around New Zealand several times now, totaling about 4500kms. I keep going back and generally at big turning points in my life. It's the clean food (those Kiwis are obsessed with their organics), the emptiness, the total of three cars you'll encounter in a day, the network of bike trails that the Government has invested heavily in and the distinct lack of faddish hype, dietary or otherwise.
I always come back balanced. Recalibrated. Which makes me think of Albert Einstein, who – wonderfully – came up with his theory of relativity while riding his bike.
"Life is like riding a bicycle. To keep your balance you must keep moving."
 Have you ridden around New Zealand? Got favourite tracks? Next time I'm going to do the Otago Rail Trail... Let me know if you want any further advice or details…happy to share.