It's been a while since I've done a gratuitously evocative bike post. It's time…
Famous people on bikes
Some hot looks courtesy of  Fashionising, and Cyclelicious. Starting with Olivia…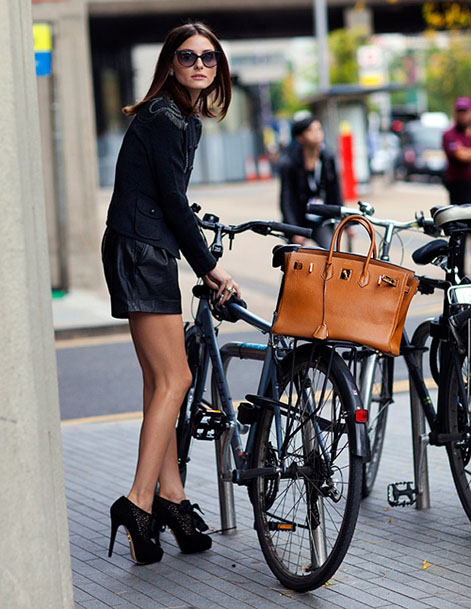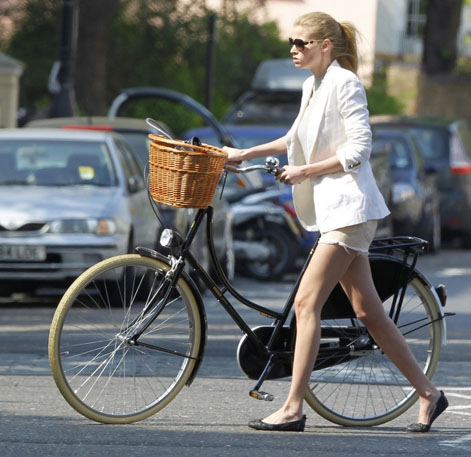 Just some pretty looks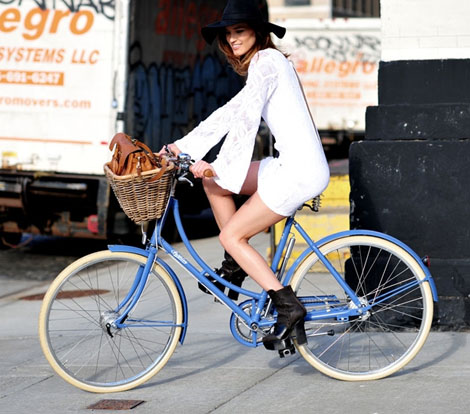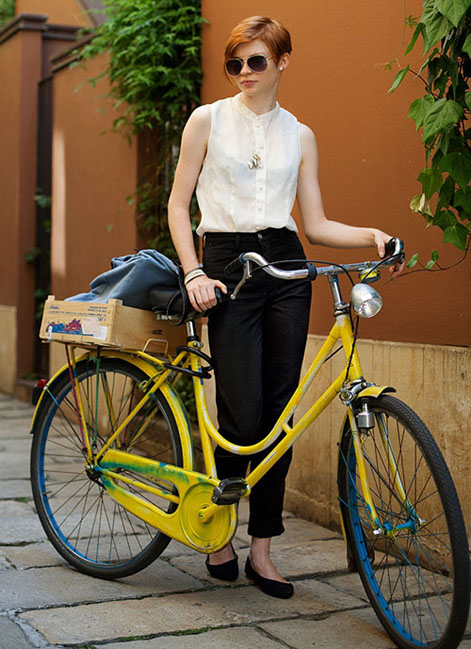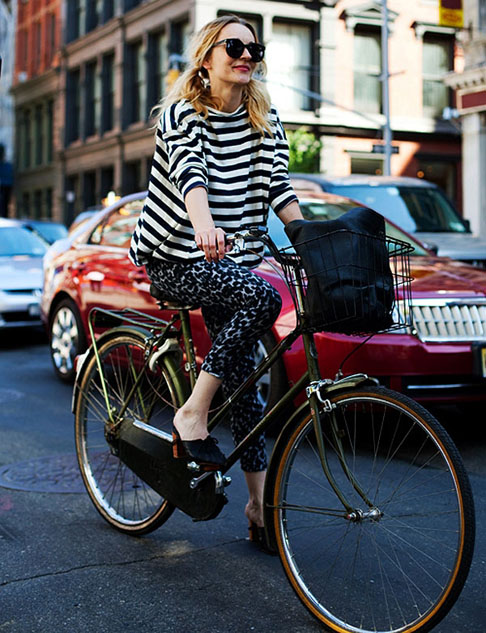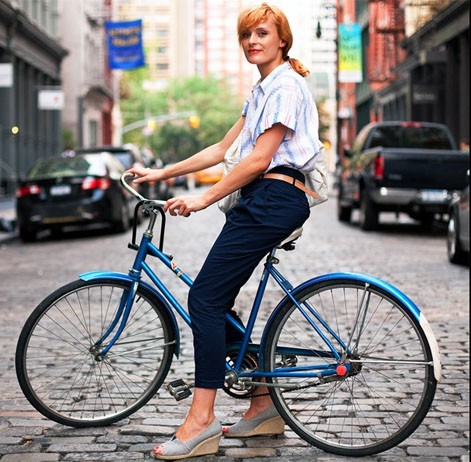 Gala's bike porn
I loved reading recently about how Gala Darling has tricked up her bike riding style…Here are some of her favourite bike bits:
A  simple wool backpack. I've posted before about my search for a perfect bike satchel. So for more ideas, go here.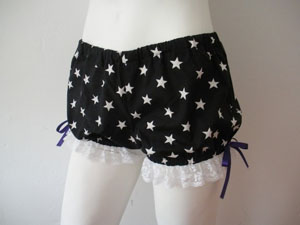 Bloomers with  black & white stars.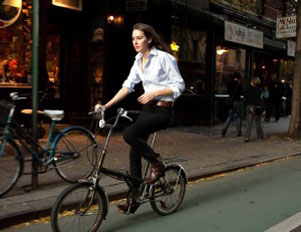 She loves these women's riding pants.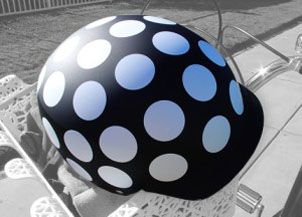 And this DIY polka-dot helmet!


You can also read about Gala's adventures in buying her fold-up bike here.

And if you have a bike, and are struggling for ways to store it, check out these clever options here.
Trouser scandal!
Maria at Brainpickings (one of my favourite sites) recently found these great pics while"digging through the archive of the State Library of New South Wales". As she says: equal parts "inspirational (a record-breaking ride from Sydney to Melbourne in 3 days and 7 hours!), and scandalous (NB: Annie is wearing trousers!)".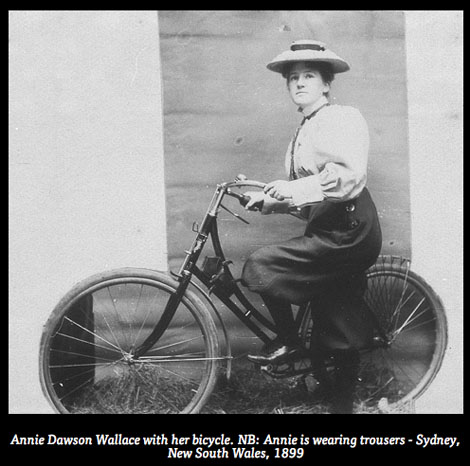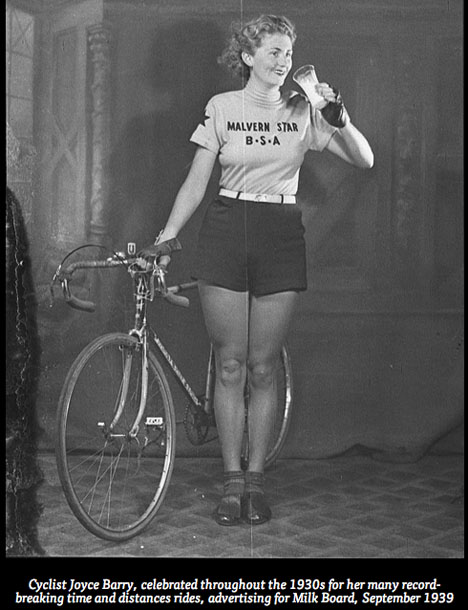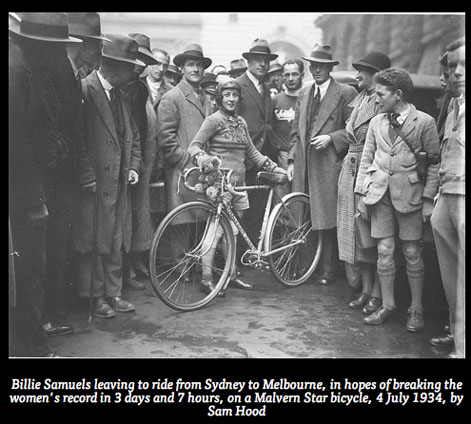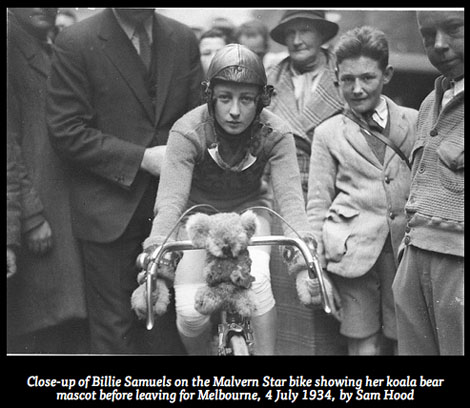 Been on your bike lately? Any fashion tips and tricks you'd like to share?