A culinary highlight during my time in France recently: eating at Alain Ducasse's La Bastide de Moustiers restaurant in Moustiers Saint Marie in Provence…not far from the Gorge du Verdon (a mouthful!). I was in the area hiking and mountainbiking with my brother and it felt just plain wrong not to eat there. I was reminded that it was here in the region while scouting MrandMrsSmith …they look after the hotel and restaurant on their site.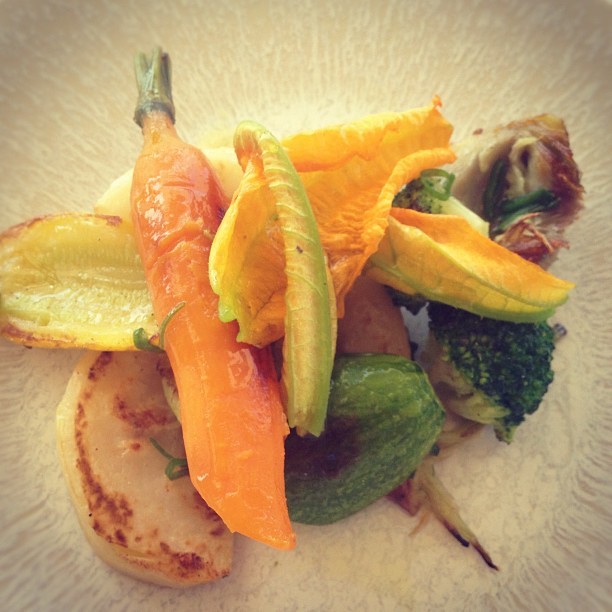 Let it be said: the French know how to plant food on a plate perfectly. Somehow it doesn't come out all pretentious and silly. It's all for a reason. Just enough fussiness to show a carrot the respect it deserves. Just enough jus or smear or garnish to make a turnip sing. There is no superfluous flourishes, no excess, always just enough and always respect for the process of eating.
This is why the French don't get fat: they're not at war with food. They're at ease with it.
I admire the way the French eat. I really do. But back to Bastides….
I ate nine courses, sitting on a terrace overlooking lavender fields and olive groves with that Provencal light that sends Peter Mayle-ites into spins. I'll share more pictures of the various courses below. But first to course four: a plate of vegetables. Yes. A plate of vegetables. All picked that morning. Supremely fresh and sweet. They were served before the meat (pork) arrived. Which is a nice idea. Too often vegetables are seen as fodder, to be doused in sauce, mopped up with the meat, used to fill out a meal. Rarely do we get to truly taste vegetables on their full glory.
We go to organic markets on weekends and ooh and ahh over the artichokes and the heirloom tomatoes.
But how often do we eat them from a pedestal?
But also, vegetables, cooked al dente, are full of enzymes, which aid digestion and can get the gut ready for the meat that follows. It's why the French often eat a salad before a meal. And – importantly – always with butter or oil. As I've written before, many of the vitamins and minerals in vegetables are fat-absorbable only. Which is to say, you need to eat them with fat.
But to the vegetables, cooked by chef Christophe, en cocotte…
Provencal vegetables
1 tbls olive oil
1/2 celeriac, peeled and sliced as you would a melon
4 carrots, scrubbed
2 zucchini, halved lengthwise, then halved across
2 zucchini flowers, halved lengthwise
4 x broccoli florets or 4 x asparagus stems
2 small artichokes, halved, or a few radishes, halved
a handful of mushrooms, such as as Chanterelles, chopped (optional)
splash of sherry (or apple cider) vinegar
Heat oil in a large flameproof casserole dish, place vegetables on top and sprinkle with salt and cook for 2-3 minutes.
Add the mushroom and stew over a low heat for a further 5-10 minutes, stirring gently from time to time. Add a splash of sherry vinegar and stir again gently to deglaze the cooking juices. Add freshly ground black pepper.
Serve in the cooking pot or in a serving dish.
It's Spring. Go to the markets and buy the best vegetables you can find. And try just …eating them.
And what about the rest of the meal? Well, it went like this: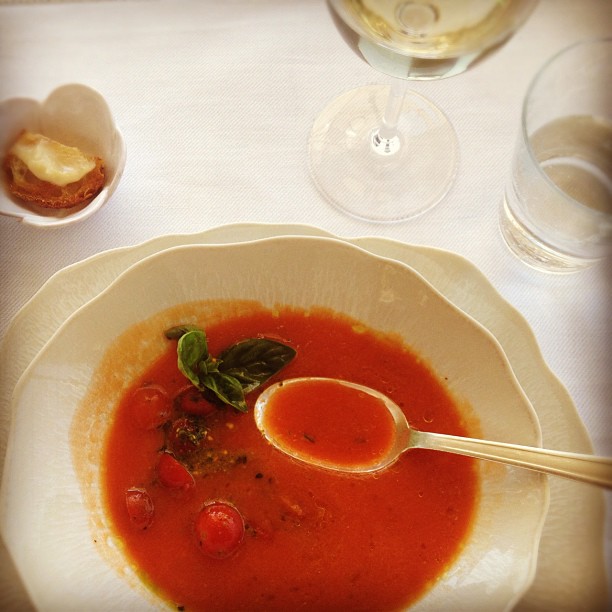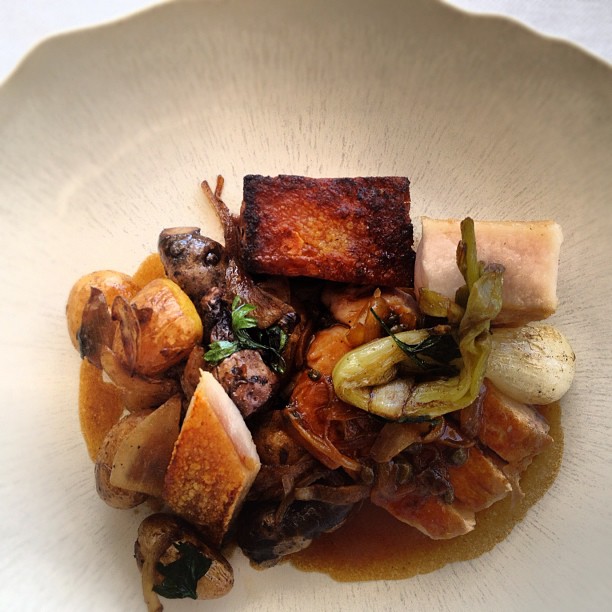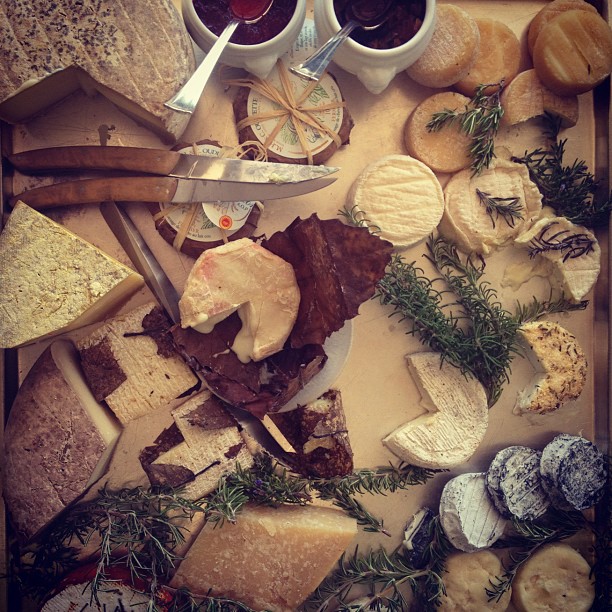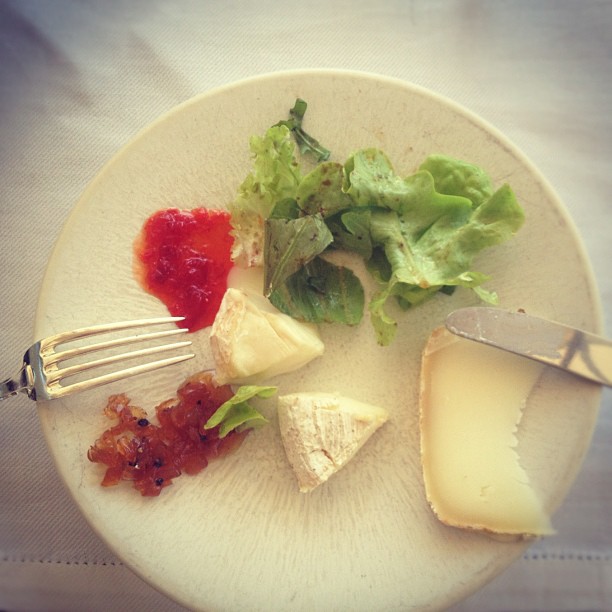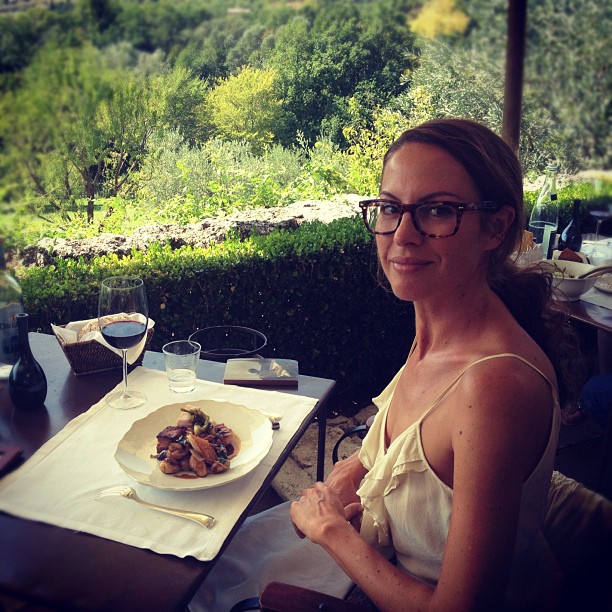 How do you cook your vegetables to give them hero status?