Since more than 3000 of you are currently doing the I Quit Sugar Pre-Christmas Program (and tens of thousands of you have already quit sugar), how about I share a few really clever frucken fructose-free recipes that I've spotted on Instagram lately. These are recipes by folk who've already done the program and have invented clever things to eat that help with cravings and snack times. They then "tag" their image with the I Quit Sugar hashtag (#IQS) so that other IQS kids can find them.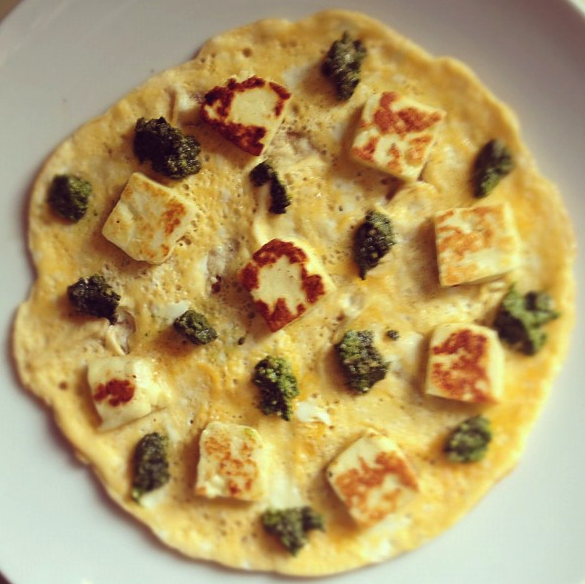 If you're on instagram, follow me here.
If you're not on instagram you can follow things on Twitter or the I Quit Sugar Facebook page (I post my instagram links there).
And if you'd like to don't forget to hashtag #IQS  in your post, so that everyone can find your shares… and include @_sarahwilson_ so that I can see too! Over the next two months I'll be sharing – shoutouts! –  your great creations about the place!
But to the recipes:
Egg pancake
That's the image above and it's by Ashleigh Nuich. She says: It's a basic omelette "topped with haloumi and homemade silverbeet pesto (a recipe from my I Quit Sugar Cookbook, replacing the kale with silverbeet).
Cake batter yoghurt

This one's from Skinny Latte. She says: "It's Greek yoghurt, with a tablespoon of almond meal and vanilla stevia mixed through, for a delicious nutty cake-batter vibe… topped with my coconut 'ice magic' made from a teaspoon of coconut oil melted with a teaspoon of organic dark cocoa powder and stevia."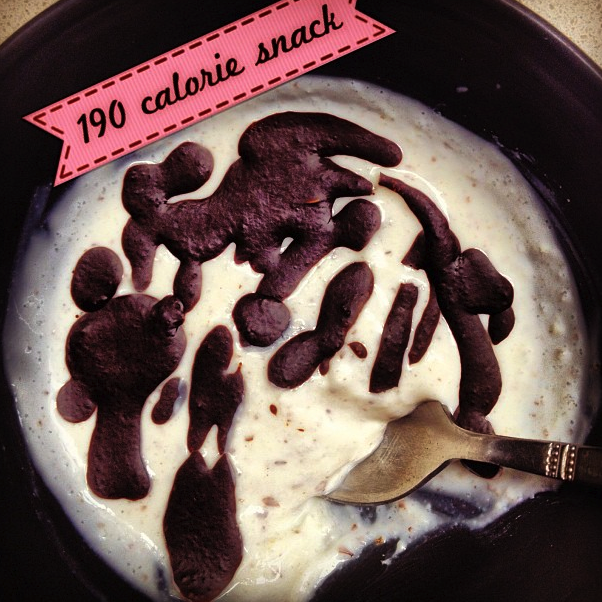 Peanut butter choc chip profroyo
Also from Skinny Latte, this clever ensemble: Greek yoghurt, peanut flour, vanilla protein, stevia, cinnamon, and some Well, Naturally sugar-free chocolate chopped up for some choc chips.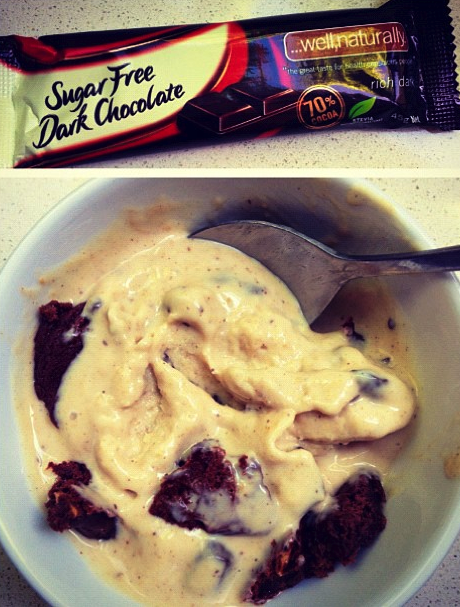 Sugar-free macadamia and coconut paleo muffins, with coconut butter
These paleo muffins are by Cora.
2 cups almond meal
2 teaspoons baking powder
1/4 teaspoon salt
1/3 cup shredded coconut
1/2 cup macadamia nuts
1/2 cup melted coconut oil
1/3 cup coconut cream
4 eggs
1 teaspoon vanilla extract
Preheat oven to 175 C. Combine almond meal, baking powder, salt and shredded coconut in a bowl. Combine coconut oil, coconut cream, eggs (add one at a time mixing after each one), and vanilla in a bowl. Combine wet and dry ingredients. Add the macadamia nuts and mix well. Spoon into muffin cups and bake for 12 – 15 minutes. Serve warm with coconut butter.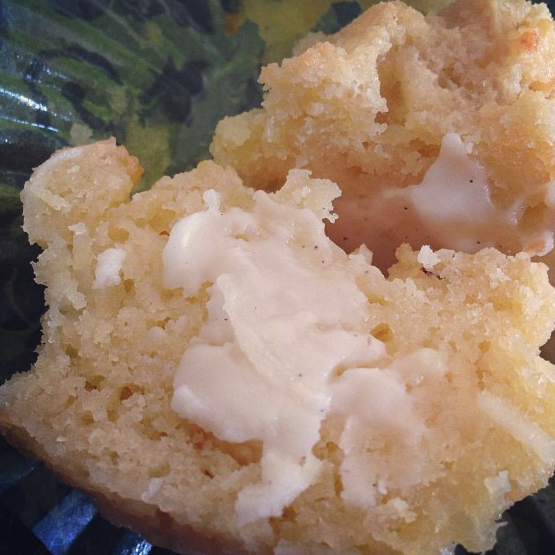 Almond macarons
This recipe came through from Thomas Stott.
2 large egg whites (left at room temperature for an hour, or overnight)
70 grams ground almonds (blitzed using food processor as fine as possible and then sieved)
1/2 a teaspoon of salt
 40 grams stevia granules
Preheat oven to 140 C. Use an electric mixer or hand held mixer on high to whip the egg whites and salt – about 6 minutes. Combine the almond meal or ground almonds and mix together with a wooden spoon. If too runny add another 10 grams of almond meal. Pipe onto baking paper and leave for an hour uncovered. Cook for about 15 minutes.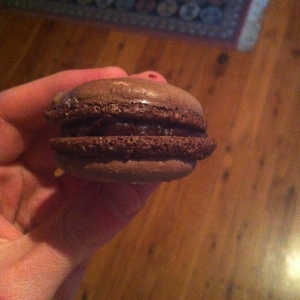 Feel free to share your ideas below or on instagram! I'll share about…