Ah, look. I love wine. I started out my career in journalism off wine. My boyfriend and I won a six-week wine trip around the world with some of the top wine tasters in Australia. I was 21. I did vertical Rjoca tastings in Spain at 1o in the morning. We went to Champagne, Cognac, South Africa…. I started going to wine tasting dinners back in Australia and getting to know wine makers and the stories behind smaller, bespoke producers. It's a love of mine. It grew my love of wine. Wine is an art, a community. It enriches. Eventually my love of wine (and food)  saw me take over the food and wine pages at Sunday Magazine at News Ltd when I was 24.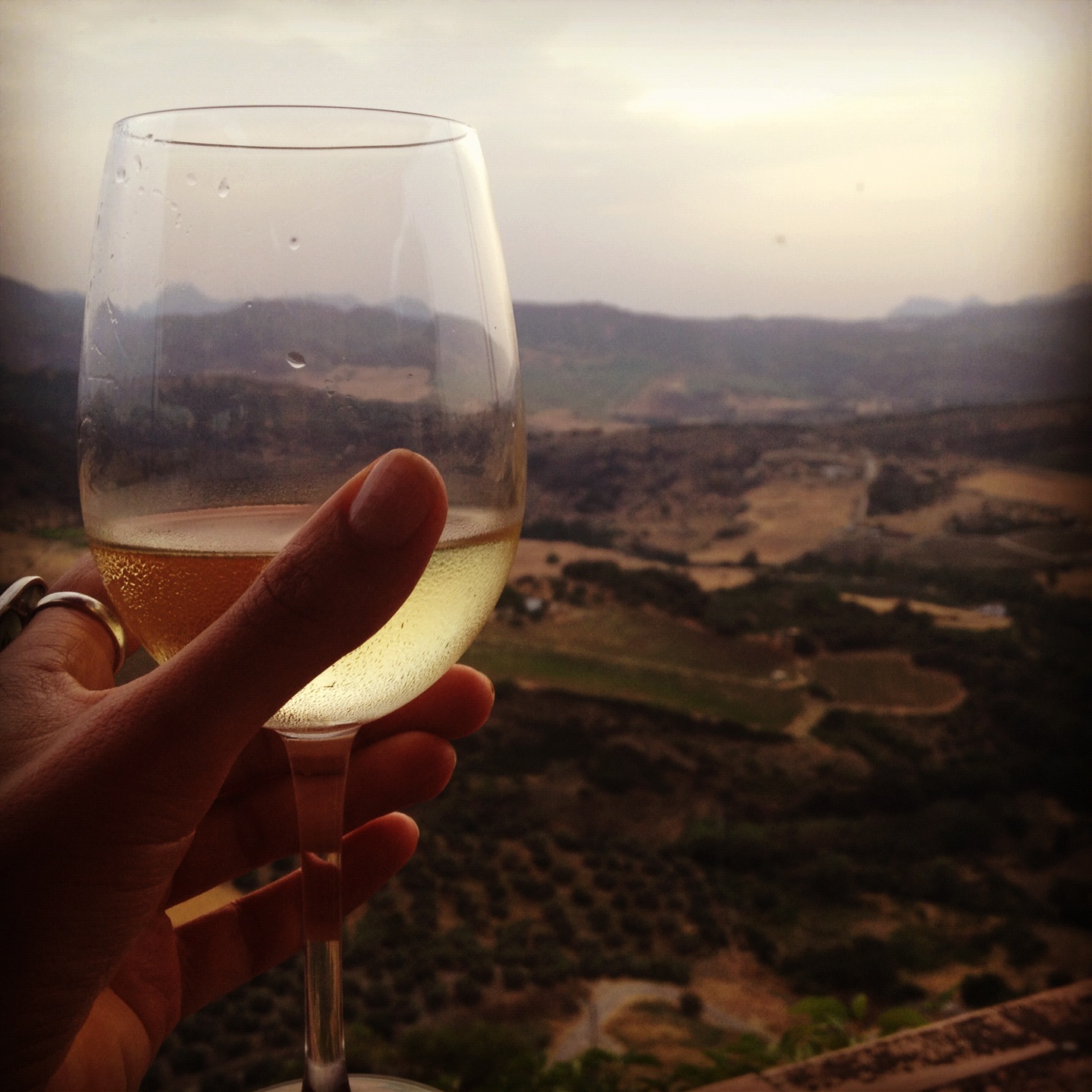 When I quit sugar two years ago, knowing that wine was fructose-free certainly aided my progression.  Yours too? (Remember it's the fructose in the grapes that becomes alcohol, leaving wine fructose-free.)
Recently I came across Naked Wines a set-up that invests in independent wine makers then sells their boutique products online. But it's kind of better than that. Naked Wines also have an Angel System where customers become a direct investor in the wines they're drinking. You become part of the art, the community. I'll explain more in a moment…but to get to the offer:
For the next few weeks, Naked Wines are offering $50 off  orders of over $99
Simply click this button:
(*this offer is valid within Australia)
A bit more on Naked Wines:
Naked Wines is about directly connecting the consumer with the winemaker and stripping out all the fluff (marketing, experts, snobs  etc.) in between.  Which means cheaper and better wine for you. And a more intimate connection with what you're drinking. The website is a social experience where you can interact directly with one other wine lovers and with the winemakers.  Essentially it's Facebook for wine lovers.  You build a profile, find drinking buddies, upload content and integrate your ratings with their twitter and facebook accounts.
A wine tasting app:
Check out the Naked Wines facebook page, or their app (with videos, tasting notes, deals allowing users to chat to the winemaker of the wine they are drinking).  It's the first of it's kind in Australia and is free here.
The Angel System
I rather love this. By becoming a Naked Wines "Wine Angel" , you become a direct investor in the people behind your favourite wines and the wines become available to you all the time.
How it all works:
on the 1st of every month, angels chip in $40, theirs to spend on their next order
angels only pay the 25-50% lower prices
angels get a free premium bottle every month
angels receive invitations to exclusive tasting events,
and first dibs on all the best offers
A bit of a win win win.
Some interesting wine facts for a Friday:
red wine contains significant levels of melatonin (merlot, cabernet sauvignon, chianti and merlot) which aid in a restful sleep.  Melatonin is also an anti-oxidant which means it also has anti-aging and cancer preventative properties.
red wine contains resveratrol, a compound that has anti-inflammatory properties and assists with overall health and disease prevention.  It has also been proven to lower cholesterol.  Resveratol has also been shown to protect against Alzheimer's disease and dementia and to assist with heart health.
red wine also contains polyphenols – a specific anti-oxidant proven to assist with digestion by feeding the good bacteria in the intestine and curbing the growth of bad bacteria.
red wine helps neutralize damaging compounds found in fried food by up to 60-70%, which encourages better digestion.
Similarly, drinking red wine with red meat will help you digest the meat better thanks to the presence of polyphenols.
Interestingly, our body uses the same senses to decide whether or not we will swoon over a particular wine as it does for a particular man or woman.  There is an innate feeling of 'yes (!!)' or 'no thanks' which is a direct result of the unique cocktail of hormones and pheromones charging around our bodies.
Of course, I'm not advocating drinking excessively. Personally, I have a glass of red most nights with my meal (always with food; never more than 1-2 glasses). If you want to get stocked up for Christmas, try out the $50 voucher…and become a Naked Wines "Wine Angel" . Let me know how it goes.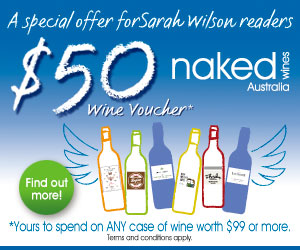 (*this offer is valid within Australia)