Crikey I love curd. And blimey it's the easiest way to get some probiotic love into your guts. A few weeks back I outlined 5 ways to use whey. Today I'm going to share what you can do with the other half of the equation: the curds. Because as you know, you make these two wonder stuffs by simply draining some yoghurt for a few days…for those of you who missed it,  here's how to make cream cheese.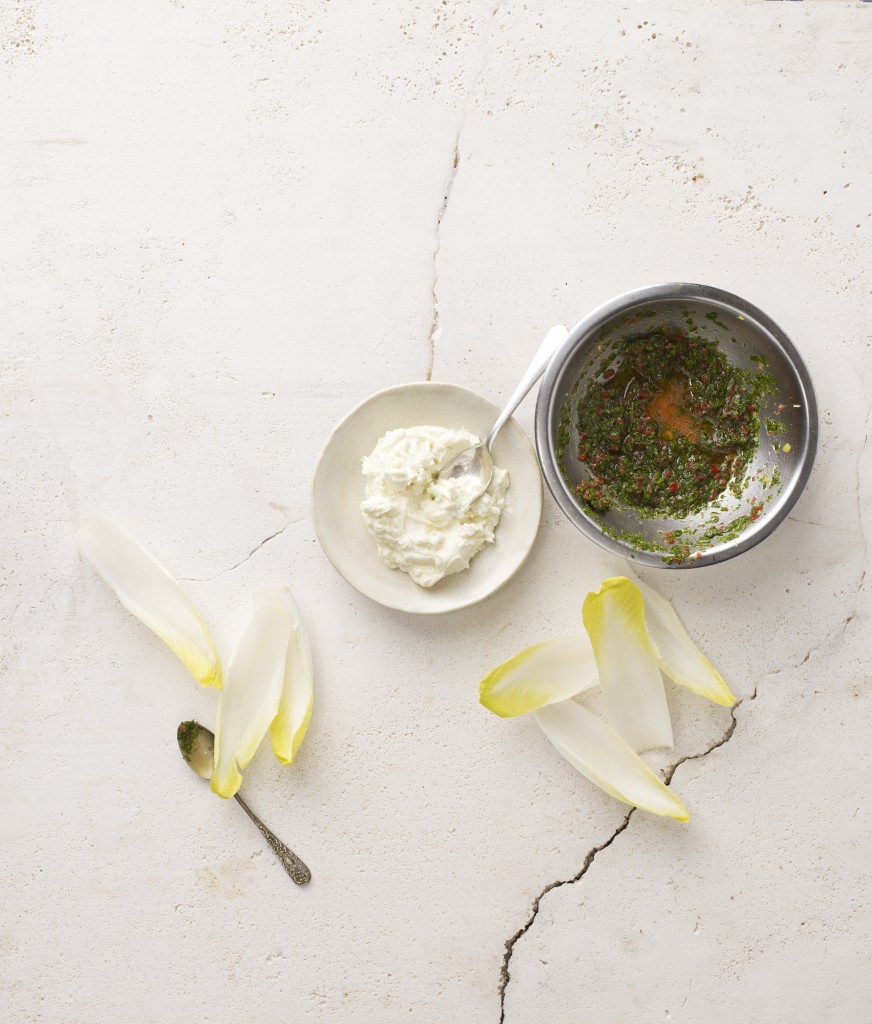 Today, I'm going to share a few more things to do with cream cheese. Like whey, the curd, or cream cheese that you're left with, is a fermented product teaming with life. Sally Fallon, who is the Dame of Fermented Goodness, says this: "These friendly creatures and their by-products keep pathogens at bay, guard against infectious illness, and aid in the fullest possible digestion of all food we consume. Perhaps this is why so many traditional societies value fermented milk products for their health-promoting properties and insist on giving them to the sick, the aged and nursing mothers."
Fermentation with lactic acid bacteria increases the nutritive value of foods because of improved bioavailability and can enhance the absorption of protein and minerals, particularly calcium, iron, zinc, magnesium, phosphorus and copper. Lactic acid bacteria can synthesize the vitamins folic acid, thiamin, niacin, riboflavin and vitamin B12.
Empirical research has identified a long list of health conditions that may be helped by consuming foods containing lactic acid bacteria, including colitis, constipation, diarrhea, gas, gastric reflux, heartburn, Crohn's disease, gum disease and high cholesterol. Recent studies have shown a positive effect of probiotics on autism and obesity.
But to a few ideas I've been playing with…
1. Spread on crackers with Vegemite spread over the top.
2. Make some sardine and endive boats. The recipe is in my I Quit Sugar Cookbook.
3. A simple dip: Blend some cream cheese with garlic, finely shopped shallots, fresh herbs (I like thyme),  olive oil.
4. For a quick dessert: a spoonful of cream cheese drizzled with rice malt syrup and topped with some sea salt flakes. Toss on some walnuts if you like.
5. Make some cheese balls, or Labneh
Labneh

6 cups yoghurt
2 teaspoons Celtic sea salt
Herbs of choice, fresh or dried
Olive oil, enough to fill jar
Make cream cheese as per these instructions, but add salt in this case (it makes it easier to roll into balls later) and allow to drip for at least 24 hours. Either roll on the outside or mix in fresh or dried herbs, mashed garlic, chopped chives etc. Roll a tablespoon of the yogurt cheese into balls and place it on a tray or plate lined with a paper towel. Cover the balls with another paper towel and chill in the fridge for 6 hours, until firm and slightly dried out. Once dried out, place the balls in an air-tight glass jar and cover with olive oil. Seal the jar and store at room temperature.
The labneh will keep for several months this way. When serving, be sure to include a drizzle of the olive oil.
6. Mix with some mustard and use instead of mayonnaise. 
7. Make this Icelandic avocado and coconut breakfast mousse.
8. A pesto dip: Simply blend some pesto through the cheese to make a dip. I also like this spinach dip…I'd use cream cheese instead of yoghurt.
9. Make a sweet potato pudding (you can use yams or carrots, too). This can also be used as baby food.
Sweet Potato Pudding
3 medium-sized sweet potatoes, chopped into small pieces, skins on
1 tablespoon olive oil
1/2 – 1 cup homemade curd cheese
1 – 3 teaspoons rice malt syrup
1/2 teaspoon Celtic sea salt
Preheat oven to 200 C. Toss the sweet potatoes onto your baking pan, drizzle them with olive oil and toss with a spatula to evenly coat. Roast the veggie chunks for 20 to 25 minutes (be sure not to burn them). Allow to cool, scoop into a food processor, add the remaining ingredients and purée. Add more curd cheese until desired consistency is achieved.
10. Make my sugar-free crispy nut cheesecake. It's in my I Quit Sugar Cookbook.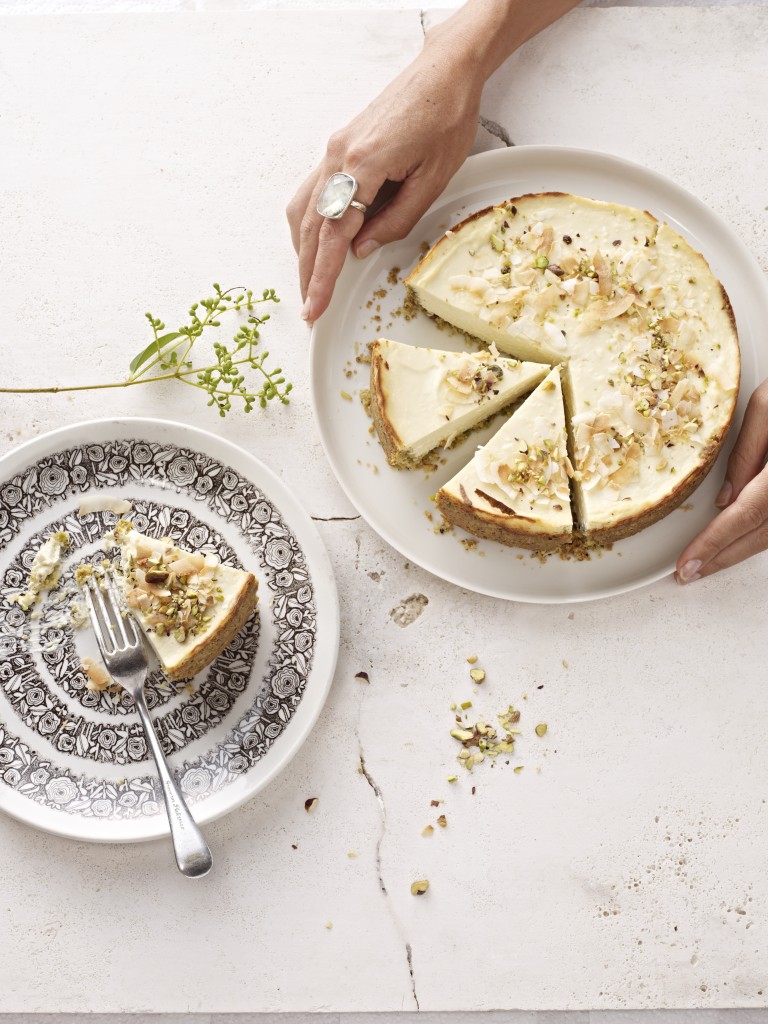 11. Sweet pancake topping: This one comes via Sally Fallon: Blend  stevia, vanilla and perhaps a little cinnamon or nutmeg into your curd cheese. Use as a topping on pancakes or waffles, filling for crêpes, frosting or fruit dip.
12. Cashew honey dip: Again, via Her Highness Fallon, with my adjustment: Grind crispy cashews in the food processor until a fine powder results, add a similar amount of cheese curd. Toss in a scoop of rice malt syrup (or honey if you're not IQS) and a dash of vanilla to taste and blend again. Add cheese curd until your desired consistency is reached. This makes a yummy apple dip, but can also be used on top of pancakes or in crêpes.
13. Add a dollop to a vegetable soup. I like to put mine on top to serve and swirl a little.
14. Cheese log/ball. I like this idea: Use well-drained cheese curd and mix in an equal amount of shredded cheese of choice. Shape into a log or ball. Roll the log over chopped crispy nuts. Wrap in waxed paper and refrigerate over night. Experiment with different herbs, cheeses and nuts. This is tasty with homemade crackers.
Any extra tips and tricks you have for using curd? Please share in the comments below.