Stuck with ideas for what to do with leftover herbs before they wilt and die? Hate the wastage? (You know I do. I'm a LoveFoodHateWaste ambassador). Be stuck no more! Herewith, my handy listicle of how to use 'em.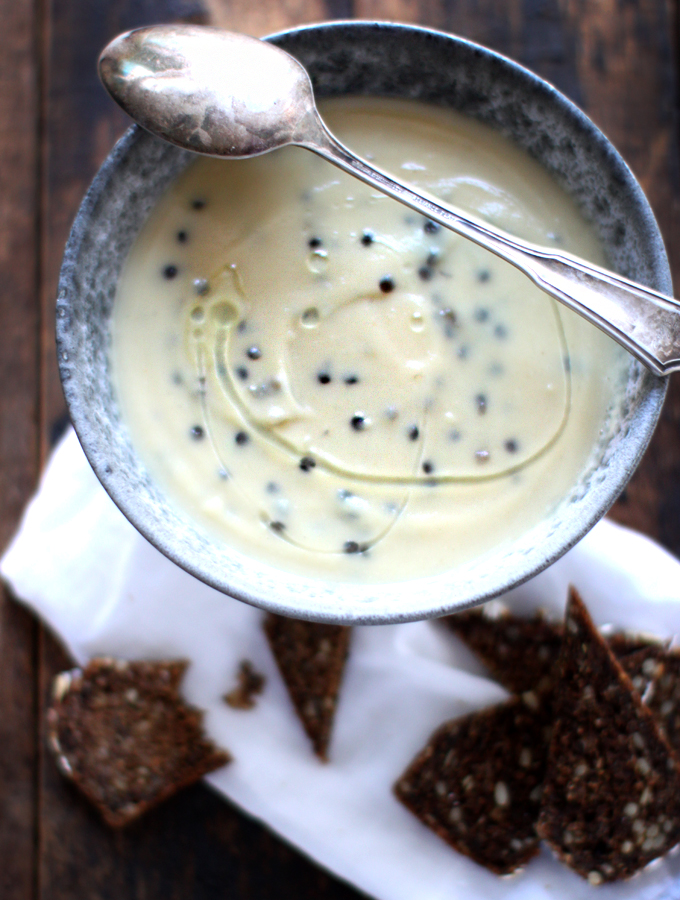 1. Make a herb oil. Use thyme, or rosemary – drier herbs are best for this one. Add some garlic and black pepper if you like. Use it on eggs or as a pre-dinner bread dip.
Thyme and Garlic Olive Oil
from Joy the Baker 
1/4 cup olive oil
2 cloves garlic, smashed and skins removed
2 tablespoons fresh thyme leaves, rubbed from their stems and coarsely chopped
about 1/2 teaspoon coarsely ground black pepper
Combine all ingredients together and store in a small, airtight container.  Be sure to store this oil in the refrigerator when you're not using it. I find it best to label and date the jar. Oil will last up to 5 days in the fridge and then needs to be thrown out.
2. Make a herb butter. Take some butter, soften it, and then stir in your chopped up herbs. Your herbs will keep for weeks this way. Garlic herb bread?! 

3. Make some herb ice cubes.  I got this idea from The Kitchn. Fill each hole of an ice cube tray about half way full with finely chopped herbs and top with leftover stock or white wine. They keep indefinitely and you can pop them out once frozen and store in a ziplock bag. Toss them into soups, sauces and stir fries – the liquid quickly boils down and cleverly leaves behind your herbs.
 4. Pop into a puff pastry. I personally can't eat puff pastry, but figured many of you would like this one. Serious Eats says: Pastries are another great vehicle for herbage. If you have puff pastry and cream cheese (or fresh goat cheese in a pinch) lying around, this is a cinch. Just roll out the puff pastry, spread on some cream cheese, and sprinkle on whatever herbs you'd like/need to get rid of. The pastry can then be rolled and chilled, ready to slice and bake into pinwheels whenever you need them.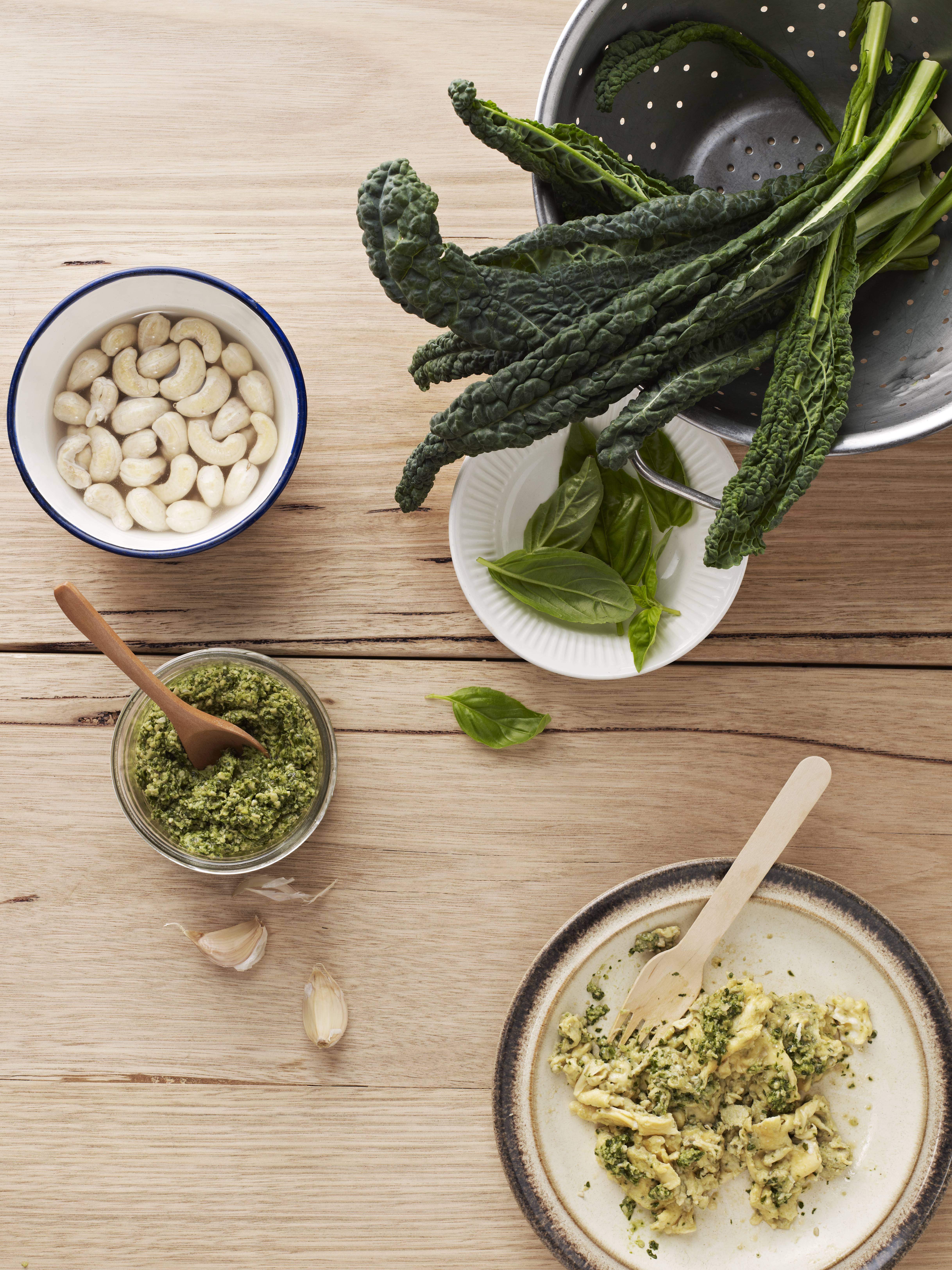 5. Make a herb pesto. Use any combination of leftover herbs and/or leafy greens for a delicious, unique flavour. Try coriander and mint, or cumin seed, garlic, ginger, hot peppers and onions. You could also turn leftover kale into a pesto with a handful of assorted fresh herbs and toasted pumpkin seeds. I have a recipe for this in my I Quit Sugar Cookbook. You can then stir the pesto through some scrambled eggs to make a "green eggs".
6. Try replanting, if your herbs have their roots. And even if the roots aren't intact, you may still be in luck. Just trim the ends of the cut roots and try storing them in a jar of water for a few days. They might just grow some new roots, and can then be transferred to potting soil. I do the same with green shallots – I store them in soil and they last until you've finished eating them! Check out some more tips here.
7. What about a cheese confit. That's cheese soaked in olive oil, steeped with herbs and spices. Another idea from Serious Eats: Chevre, mozzerella, and feta are the clear choices here. Cut the cheese into bite-size pieces and blend with a mix of herbs—anything goes here—and cover with olive oil. If you're feeling daring, add some crushed dried chilli, garlic, and cumin seeds to the mix. Let the confit sit overnight in the refrigerator, and serve the next day.
8. Make a parsley root and cheese rind soup. What? Yes! This recipe comes from Sarah at My New Roots. I love that it uses the parsley root AND cheese rind – things that most folk toss. Parsley root aids digestion and detoxifies. You might also like to know this: it is also helpful for those of you who are dieting (or cleansing!) after the holidays, as it has strong diuretic properties. And this: parsley is beneficial for urinary tract disorders, stones in the kidneys and bladder, nephritis, as well as for the adrenal and thyroid glands.
Parsley and Cheese Rind Soup
Serves 4
knob coconut oil or ghee
a couple pinches sea salt
2 medium (400g) onions
6 cloves garlic
4 bay leaves
3 (300g) parsley root
1 (600g) celeriac
4 cups / 1 liter vegetable broth
1 cup / 225ml water (if necessary)
1 hard cheese rind, preferably from sheep or goat's milk (optional)
1/2 cup uncooked beluga (black) lentils (French Du Puy lentils will also work)
Soak lentils if possible, for up to 8 hours. Wash and drain lentils. Place in a pot, cover with water and bring to a boil. Reduce to simmer until tender but not mushy about 10-20 minutes (time varies according to lentil size and time soaked). Drain and rinse under cool water to halt cooking. While the lentils are simmering, prepare and cook vegetables. Peel and chop onions, garlic, parsley root and celeriac.
Heat a knob of coconut oil or ghee in a large stockpot. Add onions and a couple pinches of salt, bay leaves, stir to coat and let fry for five minutes or so, until onions have softened. Add garlic, cook a couple minutes, followed by the chopped root veggies. Add the cheese rind if using, pour broth over, cover with a lid and bring to a simmer. Cook until the vegetables smash easily with a spoon. Remove cheese rind and bay leaves from the pot. Transfer contents to a blender and puree until completely smooth. Add water to thin if necessary. Season to taste. Stir in cooked lentils. Serve hot with a drizzle of good quality olive or truffle oil.
Note: If you want to make a vegan version of this soup, simply leave out the cheese rind. Add a dash of fresh lemon juice for tang. 
10. If all else fails, dry your herbs. It's really easy to dry your fresh herbs, and store them in plastic bags or jars. You could even try to dry some combinations of herbs together – like rosemary and thyme, or basil and oregano – which will give you interesting flavour combinations later on. 

Any other tips for using leftover herbs? Feel free to add your suggestions below.