* This post has been updated.
I'll be quick. I don't want to take up your time. So. This:  the print edition (hard copy) of my I Quit Sugar book hits bookstores from January 24. And because of the huge demand, and because many of you don't have access to Australian bookstores, I decided to sell the hard copy through my site as well, and I made it available as a pre-order for  two weeks.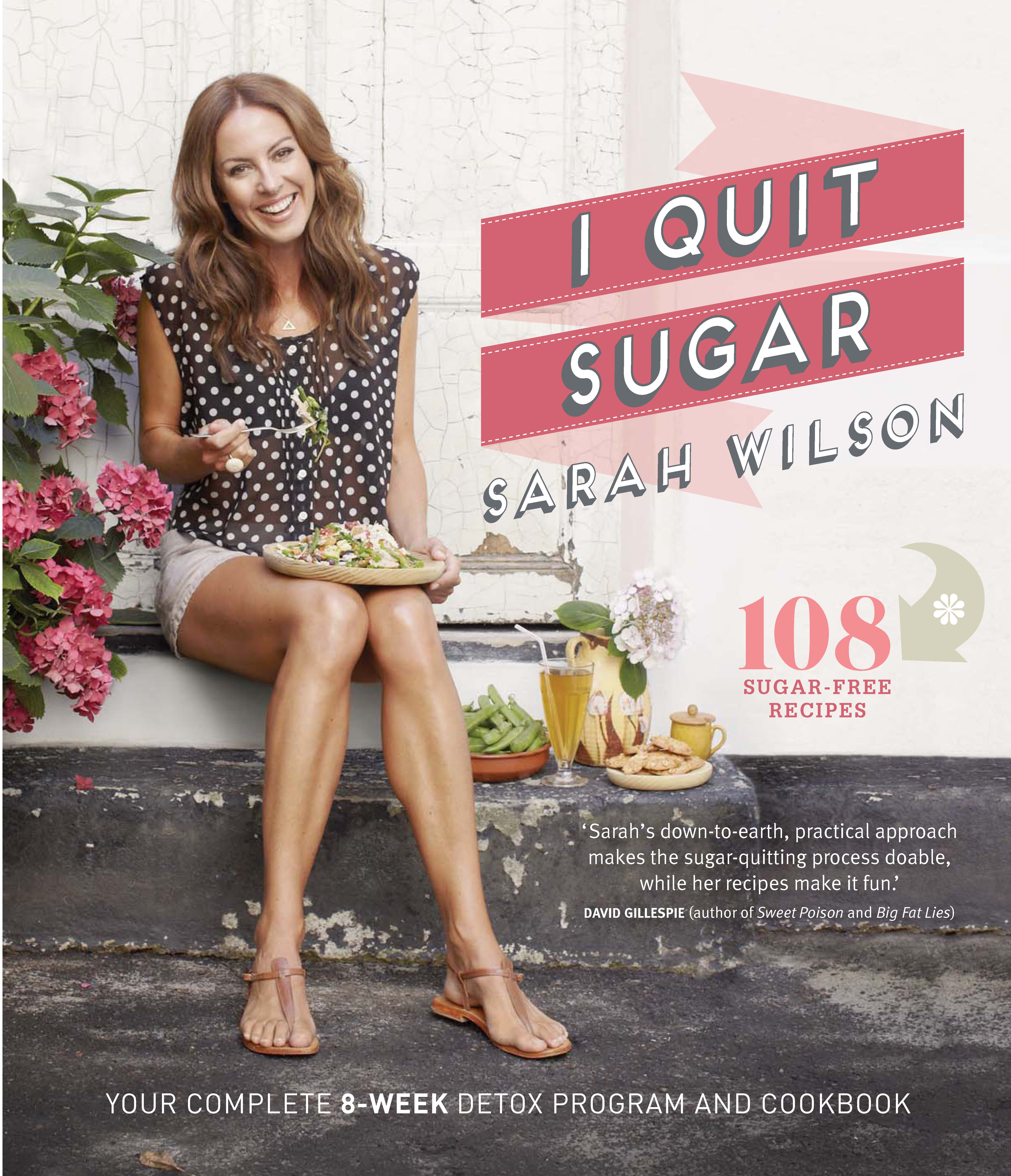 But I wasn't quite ready for the response …
Sadly, we sold out of our initial order that ships on the 24th of Jan (the publication date).  The book has gone to reprint before it's even come out, due to the high demand from bookstores. And as of this afternoon (Tuesday) your order will be shipped from the reprint which is due to arrive mid February.
Postage is fixed at $7 for Australia, and $17 to anywhere else in the world. Just click below.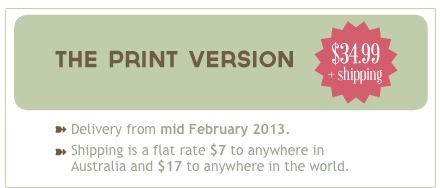 If you're super keen to get started on quitting sugar NOW, you can pre-order the print edition, and I'll send you my two ebooks (I Quit Sugar: an 8-week program, and I Quit Sugar Cookbook) for an extra $10 (save $20). Just click below.
What you can expect from the print version of the book:
(This is where I get all official and just spell out the stuff you want to know…apologies for it sounding so "official" and press release-y…)
The complete and updated 8-week detox program
108 sugar-free recipes, including 20+ new recipes
Illustrated coffee table format
Inspired by my own personal experience, my work as a health coach, and my interviews with the top experts from around the world over a two-year period, I Quit Sugar is a step-by-step program for getting off sugar, complemented by recipes to keep you off it for good.
The program will lead you through the various stages of detox and adjustment, with advice on how to lose weight and kill cravings.
The recipes are designed for minimal fuss and expense and to supply you with ideas for breakfast (to replace the cereal and fruit salad with yoghurt), kids' treats, sweet treats that can be made in less than five minutes, cakes, desserts and smoothies. I show you how to stock your fridge, pantry and freezer with sugar-free food ready to go.
And the effect afterwards? Most people lose weight, up to 50kg in some cases…just by following my program and changing nothing else in their lifestyles. Others have come off their cholesterol and diabetes medication. Everyone gets a clear head. Promise!
To pre-order the book, click on this button below.
To pre-order the book, and get both ebooks for an extra $10 (a saving of $20), simply click on this button below.
For a sneak peek inside the book, and for more information, go here.