A sugar-free Easter…I've done a few now. It is possible. You just have to come to regard pre-masticated, additive-addled chocolate confection as a vile non-food and a waste of your salivary glands. Which it is.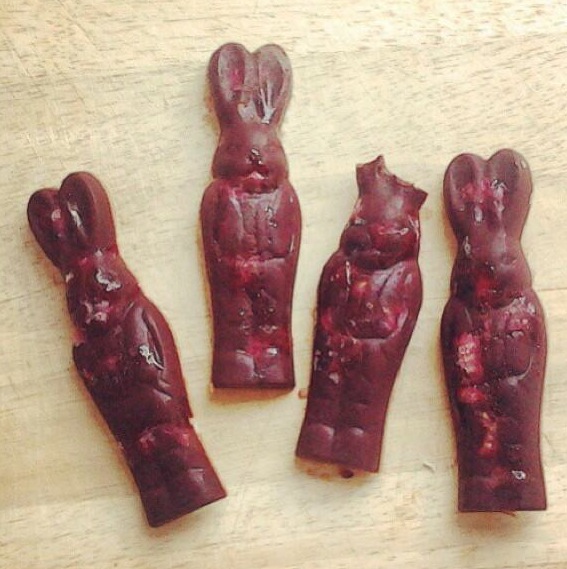 The last few weeks I've been in chocolate mode, putting together my next ebook…yes…a sugar-free chocolate cookbook. I'm not giving away too much yet, so you'll have to make do with these ideas below for now. Many are based on recipes in my I Quit Sugar book. Which, as an Eastery bonus, you can
buy here from today and get FREE shipping!
* Save $7 if you're in Australia.

* If you're purchasing internationally, it'll cost you a flat $7 for shipping (again, save $7). To anywhere!

* The FREE SHIPPING offer runs from today until April 8.
But to the ideas….
1. My raspberry ripple, with a Lent-breaking twist.  
This fun chocolate bunny (image above) is a great kid-friendly Easter idea. Simply set the ripple in a bunny/chick/egg mould instead of creating a bark, as set out in my cookbook.
Raspberry Ripple
1/3- 1/2 cup coconut oil
1/3 cup organic salted butter (be sure to use salted…the saltiness gives it a lovely kick)
2 tbls raw cacao, or cocoa
1 tbls rice malt syrup
1/3 cup coconut, shredded or flakes (for a chunkier version)
1/3 cup of frozen raspberries
Melt the butter and oil (in a pan or microwave…the oil takes longer to melt so add the butter a little after); stir in the cacao and syrup. Arrange the berries and coconut in the moulds. Pour the coconut oil mixture over the top and pop in the fridge for an hour or the freezer for 20 minutes. Serve direct from the fridge or freezer.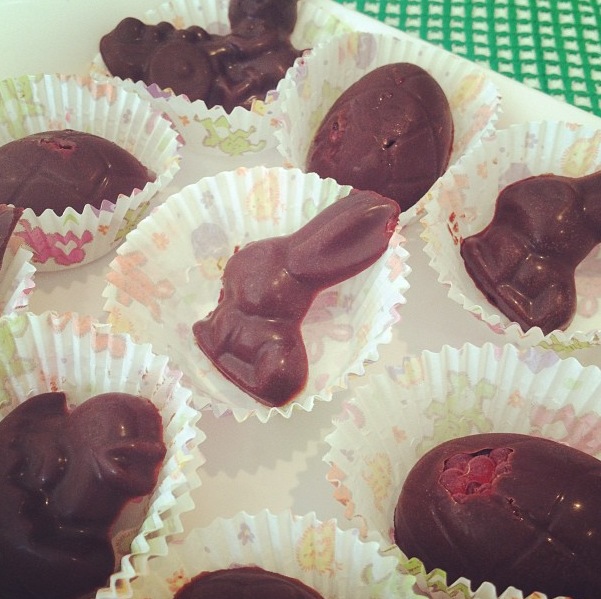 It includes a hot cross bun recipe for everyone who keeps asking me for one!!
 3. Try this fructose-free chocolate from Wild Patch.
You can order online, and have it delivered in time for Easter. We enjoyed meeting (and eating) this little guy in the I Quit Sugar office last week – thanks Linda. PS: Linda is a chocolate maker from the Blue Mountains, NSW, who did my I Quit Sugar program a while back, prompting her – yes, a chocolate maker! – to create a fructose-free line. Nice!

4. Make a chocolate version of my almond butter bark. 
Super Natural Kids made the almond butter bark into a Jenga treat for her kids. Great idea. To make my original recipes chocolate-y, add two tablespoons of raw cacao powder to the mixture before you let it set. Voila!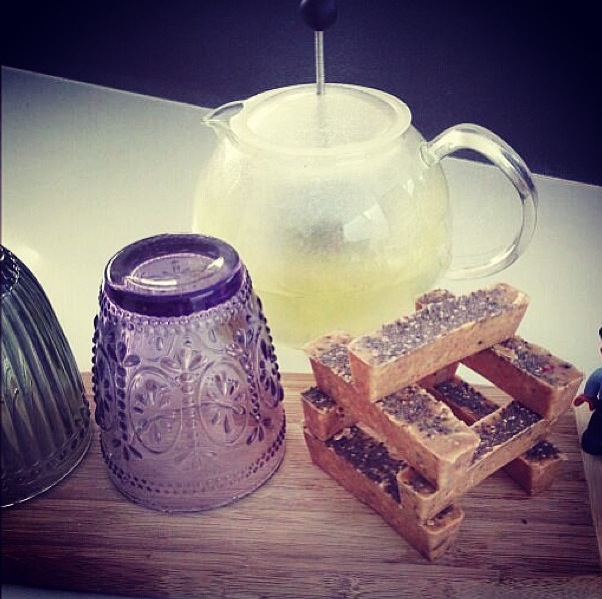 5. Pour the chocolate almond butter bark into egg moulds to make Easter eggs. 
To get the almond butter bark recipe, grab my I Quit Sugar book today (to get free shipping!).
6. Another idea: make my avocado and chocolate mousse.  
It's healthy enough to eat for breakfast! And it's also available in my I Quit Sugar book.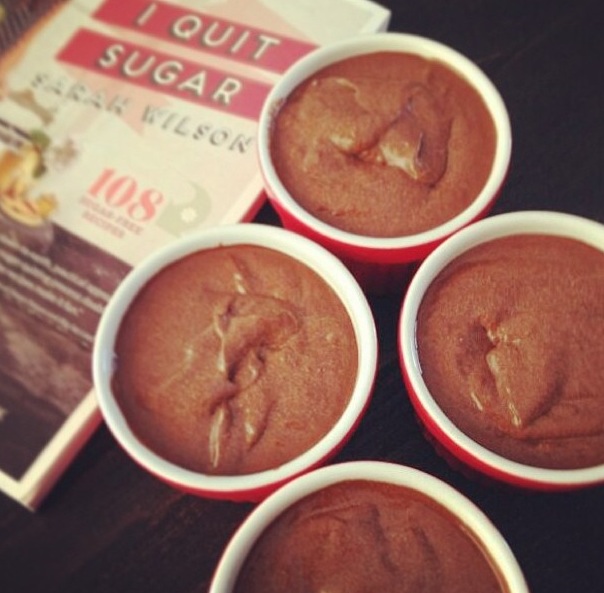 6. Kick back with an Easter drink instead! 
Why not make a batch of chocolate peanut butter hot cocoa and relax guilt free. I Quit Sugar's managing editor Jo made some for a friend after dinner one night. And. Of course. Instagrammed it…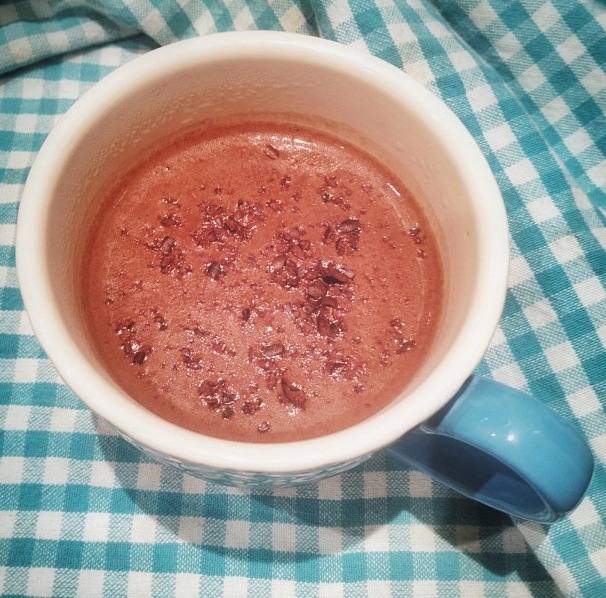 8. Make a batch of my chocolate balls. 
We found Sugar Free Jo's version on Instagram. She thinks they look like little poos. We think they look like Easter eggs. No?

9. Another idea: make my chocolate nut butter cups (below) in Easter egg moulds instead. 
You can find the chocolate nut butter cups recipe in the I Quit Sugar cookbook. Once again.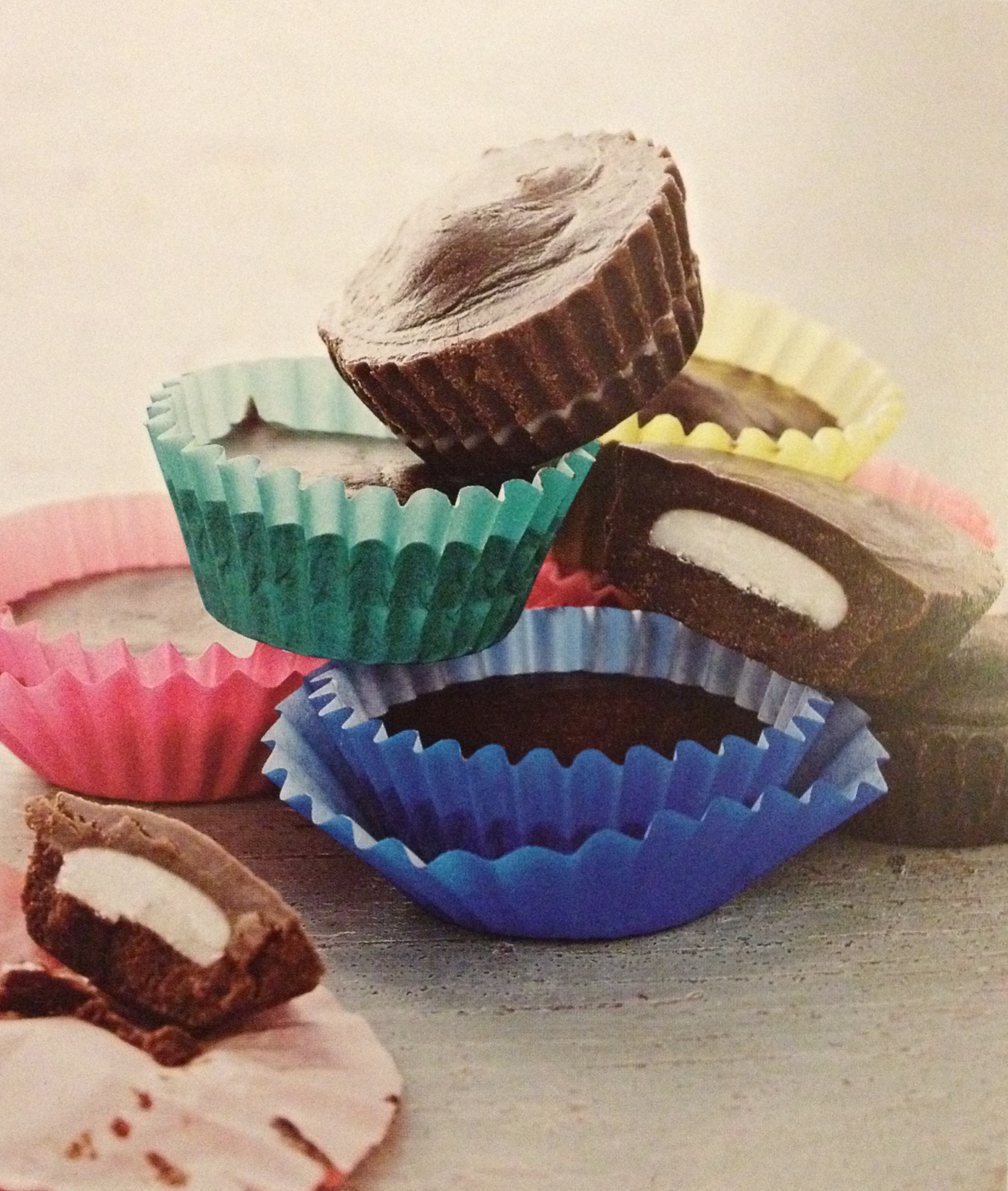 10. Sign up to be notified when the I Quit Sugar chocolate recipe ebook is released. 
We figured it's about time we put together an I Quit Sugar chocolate ebook devoted to standout, nutritious, knock-a-Snickers-off-the-shelf chocolate-y goodness. If you'd like to be informed when the ebook is available, sign up below:
11. Buy a copy of I Quit Sugar, with free shipping! 
For the next two weeks, we're offering free shipping on the I Quit Sugar book. A little Easter treat from us to you. If you'd like to get hold of a copy, click here.
Feel free to share your sugar-free Easter ideas below. I know everyone out there will appreciate it….Oh, and check out I Quit Sugar and the #IQS hashtag on Instagram…a stack of ideas on there, too.