I very much like change. I like growing. I like inventing stuff just to see if other people like it. And I love when things (finally) gel and flow and I can invite people onto my little canoe and we can paddle together. Because, while I'm a calcified lone ranger, I also do like sharing and being blown away by other humans and their skill and heart and uniqueness.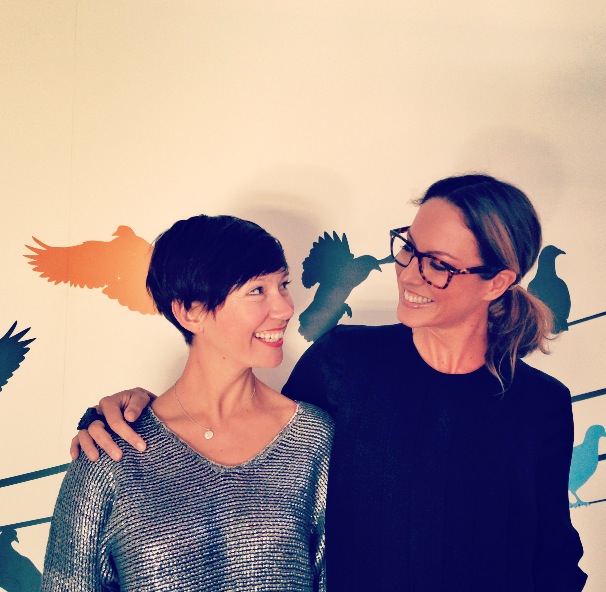 Preamble over, let me share some friggen great news with you all. I Quit Sugar is about to unfurl in some dramatic new ways.
And first up, let me introduce you to our new General Manager, Zoe Eaton. If I could abide emoticons, I'd insert little clapping hands here. She has been on board a total of four days and has impressed us with her colourful outfits (I describe her sartorial personality as "licorice allsort" inspired), her lamb chop lunches and her geek speak. She's been working in online and marketing for more than 10 years, previously at Turner International.
A little personal context: Zoe and I first met ten years ago when I was editing Cosmopolitan magazine. She was the senior marketing manager on the magazine and we worked together robustly (that would be a fair way to put it, hey Zoe?). We remained friends when we both left the magazine (around the same time) and get together to eat, drink red wine and share Big Ideas. We were doing this over some pulled pork only three weeks ago and she was fleshing out one of her Big Business Ideas. And it occurred to me: Zoe belongs at IQS. We both move fast. We both like change. Only 23 days later and here we are.
Please make her feel welcome!
Over the next few weeks you'll notice a few changes around here.
* The iquitsugar.com site will be going live in a week or two. If you haven't already, sign up to the newsletter to be alerted to the great giveaways and offers we'll be running when we hit "launch".
* Once this happens, the sugar-related food stuff that I share on here – mostly on Tuesdays – will shift over to the new site. And this blog will return to being my indulgent outlet for exploring a range of other wellness and "make life better" topics.
* In August we'll be launching a very exciting project: the online I Quit Sugar 8-Week Program. We'll be telling you more about this soon. It will be fun. It will be fresh. It will make life better.
Thanks for your time. Feel free to ask us any questions you might have…um, like what Zoe eats for breakfast (this morning it was a potato and some yoghurt?!)…