I know a stack of you ask me about non-dairy milks that don't contain sugar, GMOs, phytic acid or other toxins. Which is no mean feat. I struggle to recommend many* and mostly suggest you make your own nut milks (there's a recipe in my I Quit Sugar book). And, then, from another angle, some of you tell me you find coconut milk in cooking a little rich.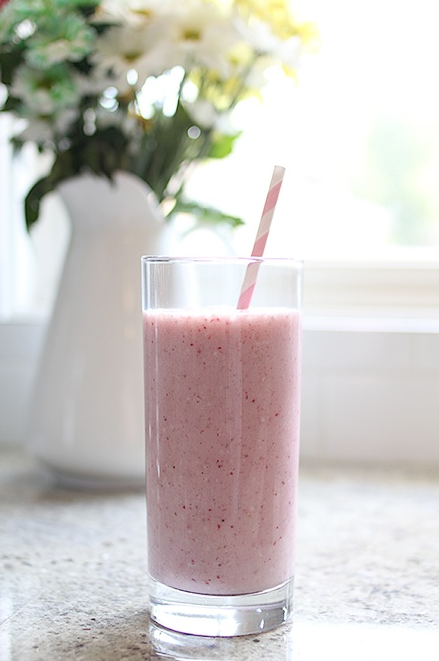 Now, to all of you I can say: Coco Quench.
Husband and wife Don and Ann from Pureharvest make this stuff. They also make the rice malt syrup I use in many of my I Quit Sugar recipes and are a bunch of authentic pioneers in this area and I met them during a recent Melbourne trip.
* As an FYI, their nut and rice milks are actually GMO and fructose free (the only Australian brands on the market that are).

And just so you know, this is a sponsored post, but opinions are all my own and I researched the topic and came to these conclusions myself. You'll find my position on sponsored posts and advertising here.
Don and Ann have been experimenting and making organic, health foods since the early 1970s from their little place outside Melbourne. They walk their talk. They love what they do. And they were able to explain to me the deal with their latest invention: a milk substitute that combines coconut and rice milks in one. Here's how it goes:
Use as a coconut milk substitute.
Some recipes can be vastly improved by using a little coconut milk. But perhaps they're not quite a curry. Perhaps they're a soup or a stew. But using a mere dash of coconut milk or cream is a bugger – you're left with the rest of the can. Coco Quench is good for such dishes. It's milder than coconut milk or cream but still imparts a creamy flavour. I recently used it in a quick, after-work lentil soup, like this one below from Pureharvest's recipe blog. You could also use it in a sweet potato or pumpkin soup instead of stock or water.
Red Lentil Soup
Serves 8
1  1/2 cups organic red lentils, washed
6 cups boiling water
1 – 2 tablespoons olive oil
I large onion, finely minced
1 clove garlic, finely minced
1 tablespoon each fresh turmeric and ginger, finely minced
1 teaspoon mustard seeds
1 bayleaf
1 celery stalk, finely sliced
1 small cauliflower, broken into florets
1 carrot, cut into thin quarter moons
 2 cups Coco Quench
1 teaspoon sea salt
lemon juice (optional)
fresh coriander (optional)
In a pot or  bowl pour boiling water over the washed lentils. In another pot sauté onion, celery, garlic, ginger, turmeric and mustard seeds in olive oil until soft and the seeds are beginning to pop. Next add the red lentils and a bay leaf along with the soaking water and bring to a rolling boil. Lower heat, cover and simmer for 15 minutes. Then add the cauliflower, carrot, sea salt and Coco Quench. Return to the boil; cover, reduce heat to low and simmer for another 20-30 minutes. The red lentils will change to a lovely mustardy yellow colour and become very creamy. Taste and add a little more salt if desired. If you do add more salt simmer for another few minutes to harmonise the flavours. Serve hot just as it is or with a squeeze of fresh lemon and finely chopped coriander
Sweeten your breakfast.
1. Where you might use milk (on cereal, in porridge, in smoothies), you can add some extra sweetness and nuttiness with Coco Quench. This breakfast smoothie gives you an idea.
Chocolate Porridge in a Mug
2 cups Coco Quench
¼ avocado
1/2 frozen banana (optional) or some ice
1 tablespoon rice malt syrup
1 tablespoon raw cacao
3 tablespoons rolled oats
1 tablespoon LSA
handful spinach leaves
2. Where you might normally use coconut water and find the consistency a little light-on, use Coco Quench. Make a simple chia pudding with 1/2 cup of chia seeds and 375 mls Coco Quench soaked overnight.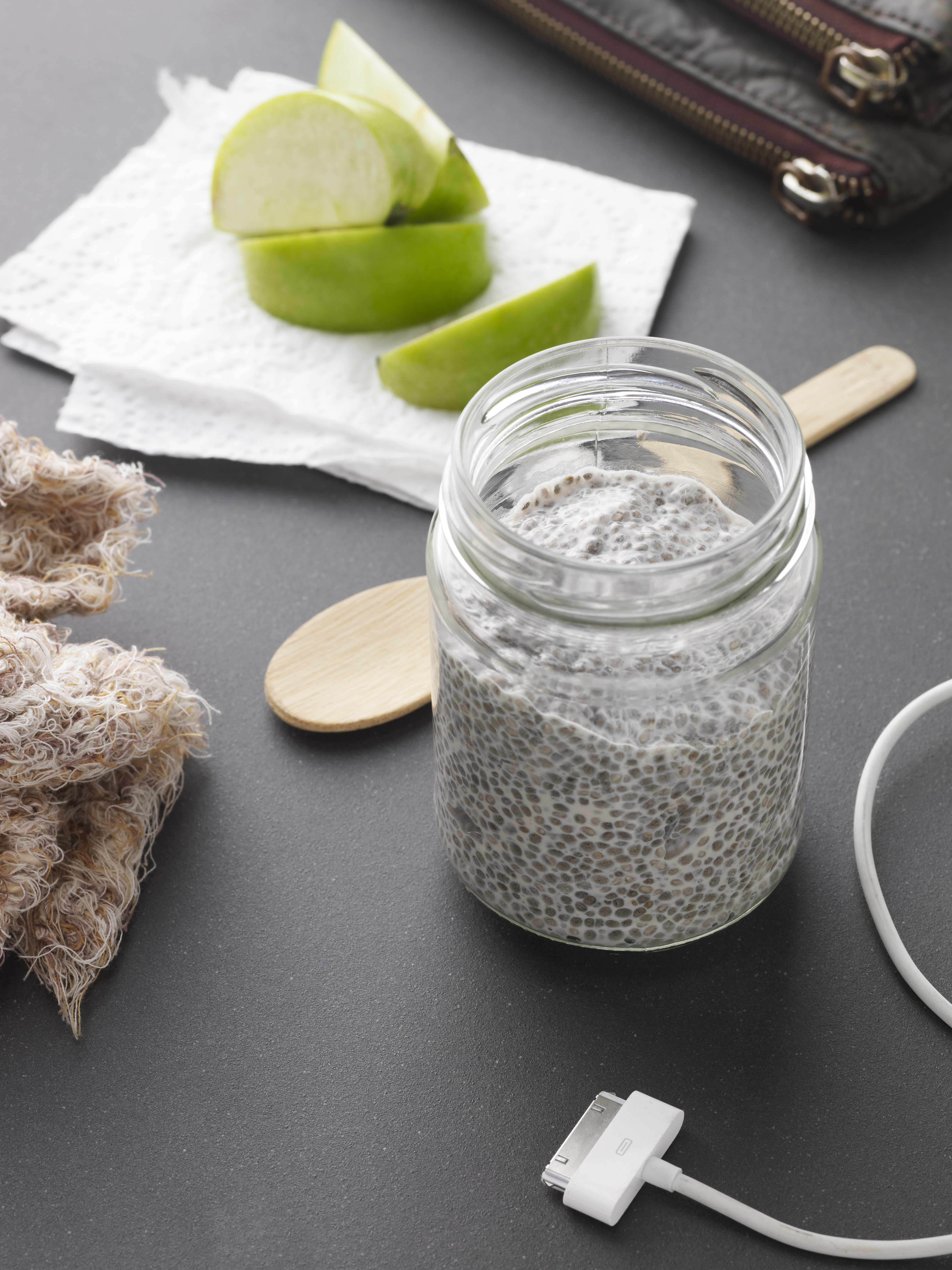 3. Make my cashewy chia puddings (pictured above) using Coco Quench instead of almond milk. You'll find the recipe in the I Quit Sugar book.
Use it as the milk in a nourishing warm drink.
Try Coco Quench in any recipe that calls for milk, coconut milk or rice milk.
Coconut Comfort
 The spices in this nourishing drink are warming and anti-inflammatory. Perfect for keeping you warm and well this winter.
1 cup Coco Quench
1/8 teaspoon cinnamon
1/8 teaspoon dried ginger
pinch cloves
pinch turmeric
Bring the Coco Quench and spices to the boil in a small saucepan. Simmer for a few minutes and taste. You might want to add a little extra of one of the spices to suit your personal taste. If so add a pinch more and simmer a little longer. Serve hot.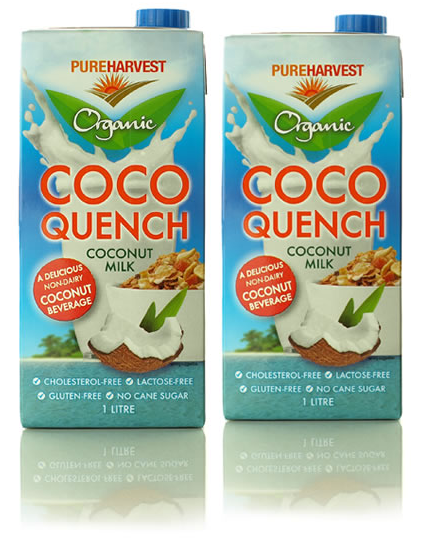 Some extra things to know:
Coco Quench works a treat in biscuits, cakes, tarts, custards and trifles too.
Coco Quench is gluten and fructose free.
It contains all the benefits of coconut oil, and is an easy way to get coconut oil into your system. Coconut oil helps you lose weight. You can read more on that here.
The oil in Coco Quench is stable at high temperatures.
It's an option if you're looking to reduce your saturated fat intake but still get good fats into you.
And if you have a minute to spare, Pureharvest are doing a little survey to help them understand where you do your everyday food shopping, and in particular, where you buy your Rice Malt Syrup. Your responses would be a big help (especially in areas where it's hard to get these kind of ingredients in your major supermarket), and there's only three questions. Click here to complete the questionnaire. 
Have you tried Coco Quench? Any recipes you'd like to share? 
Posts on sarahwilson.com may contain links to sponsors and affiliates with the capacity to receive monetary compensation, which helps to support the growth and development of this site. Giveaways are sponsored promotions and will always be stated as such on the post. Books, eBooks and other products that align with my site and ethos may potentially be accepted for review, but please respect my desire not to clutter my life with "stuff" before you send your wonderful product or press release. I am not a medical professional; rather, a wellness advocate, therefore anything written by myself on this site is my own (researched) opinion and not advice from a trained doctor. Here is a full breakdown of my position on sponsored posts and advertising.