Oh it's been a big week here in the office. My. Oh. But it' s Friggen Friday…why don't we ram things up with a Nice Thing to Giveaway. This time, Pierre Issa of Pepe Saya artisan butter has generously donated:
20 handcrafted 225 gram butter wheels
Pierre is great. He puts the Pepe in the Saya. And my fridge always has one of his wheels in my dairy tray. The stuff is good enough to eat straight with some rock salt (anyone else do this??). He and I have crossed paths a few times lately, most recently at the TedX Sydney event (which you can catch up on here if you missed me leading a carving up of a 500kg grass-fed Wagyu carcass in the forecourt of the Opera House). I love his crafty passion which he makes with his family by his side. His dad makes the round metal moulds that give the butter its distinctive shape, while all of the staff wear hats made by his mum.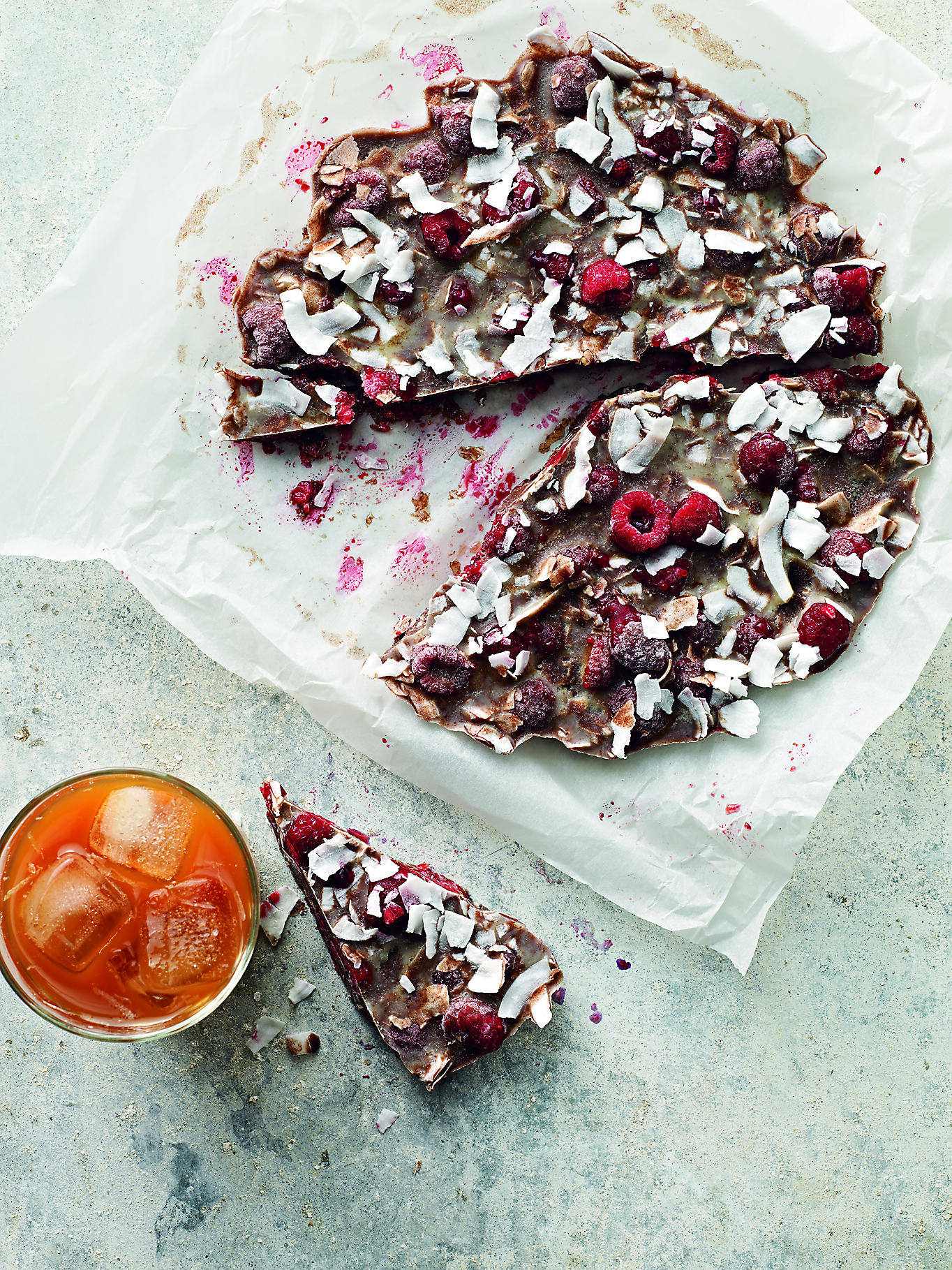 Pepe Saya butter is made from 100 per cent local ingredients: single origin cream from jersey cows in Allansford, Victoria or Picton, New South Wales, and locally sourced sea salt, along with Murray River pink salt. "We sour the cream down, we churn it, wash it with filtered water, knead it, get the water out, pack it and label it. That's it. That's butter," Pierre says.
Real and simple.
We thought you could use some of his butter (they also make ghee, buttermilk, crème fraiche and mascarpone) to make a few of the recipes in my I Quit Sugar Chocolate Cookbook. Like the Raspberry Ripple pictured above, where a good, salty butter is highly recommended.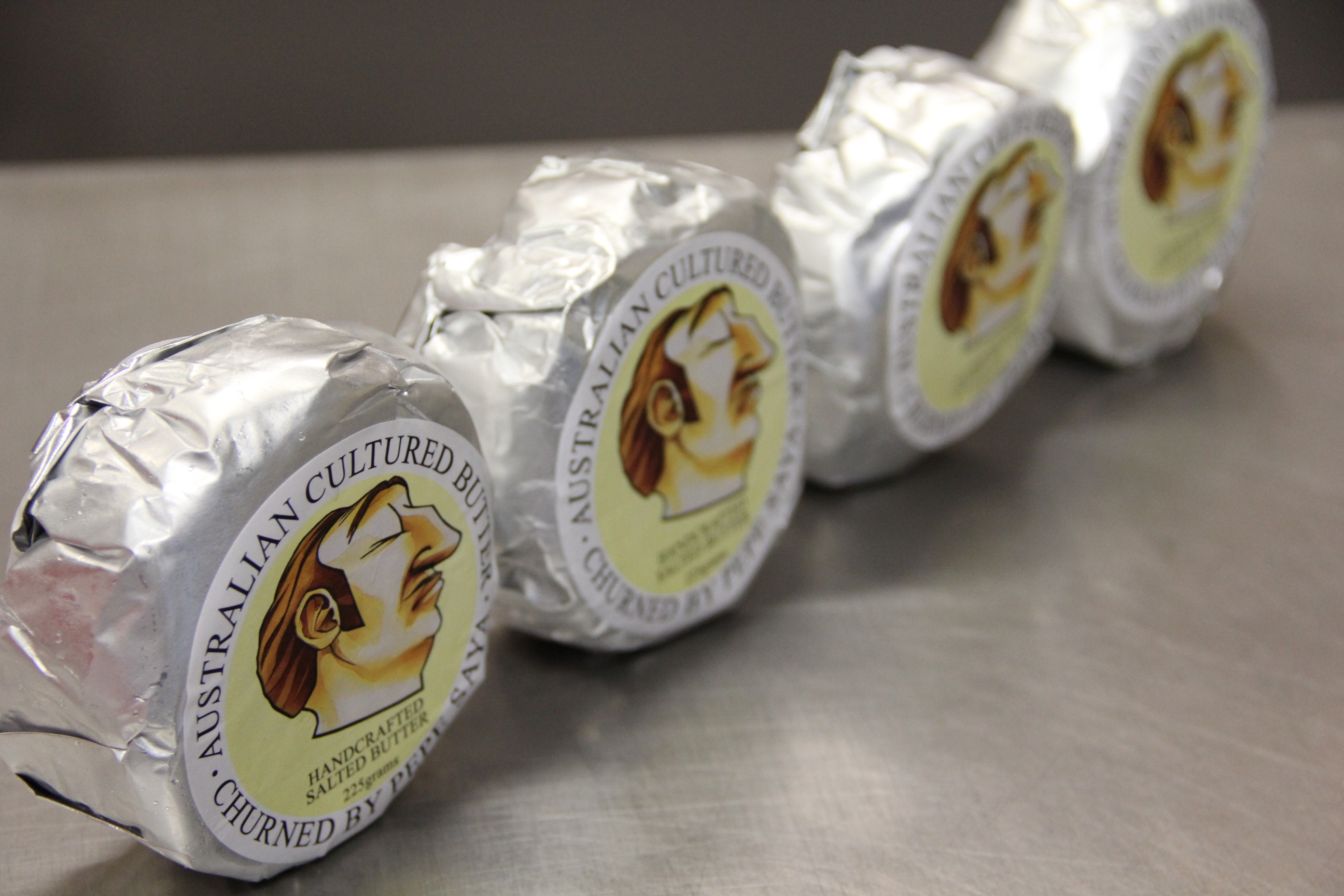 To be in the running to win one of these butter wheels, simply buy your copy of the I Quit Sugar Chocolate Cookbook by clicking on the button below between now and 5pm Sunday June 23. Let us know by posting a comment below, and we'll randomly select 20 winners*.
* This competition is available to Australian residents only. Sorry!
 * PS You can buy a Pepe Saya butter wheel in a lot of delis, health food shops and specialty food stores and quite a few restaurants serve it too.