Because it's a Friday, and it's a long weekend, I thought it might be nice to giveaway chocolate. This time, Linda from Wild Patch has kicked in to share:
30 x fructose-free chocolate gifts, worth $15 each plus shipping 
I've shared a bit of Linda's story before. She's a chocolate maker from Olinda (near Mt Dandenong) in Victoria, who did my I Quit Sugar program a while back, prompting her to create a fructose-free line. Nice!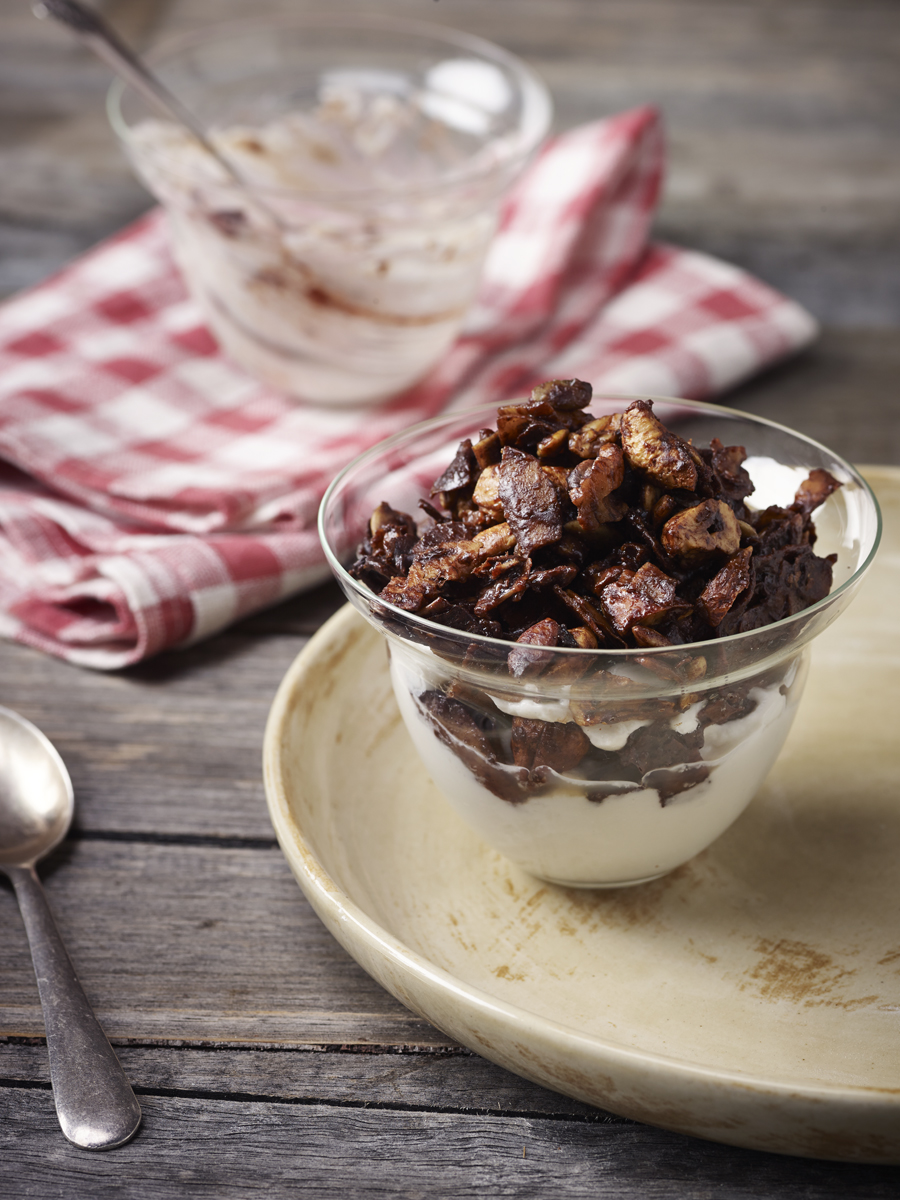 Linda's been importing German brand Frusano's fructose-free chocolate bars for a while ("mainly for our own consumption" she says). Now, along with selling Frusano bars (these are the ones I've mentioned here on this blog before), she sells a range of fructose-free chocolate products that she makes. She also sells sugar-free chocolate supplies, including 100% cacao mass (unsweetened chocolate), cacao nibs, cacao powder and cacao butter – if you're looking for ingredients to
make recipes from my Chocolate Cookbook like the one above.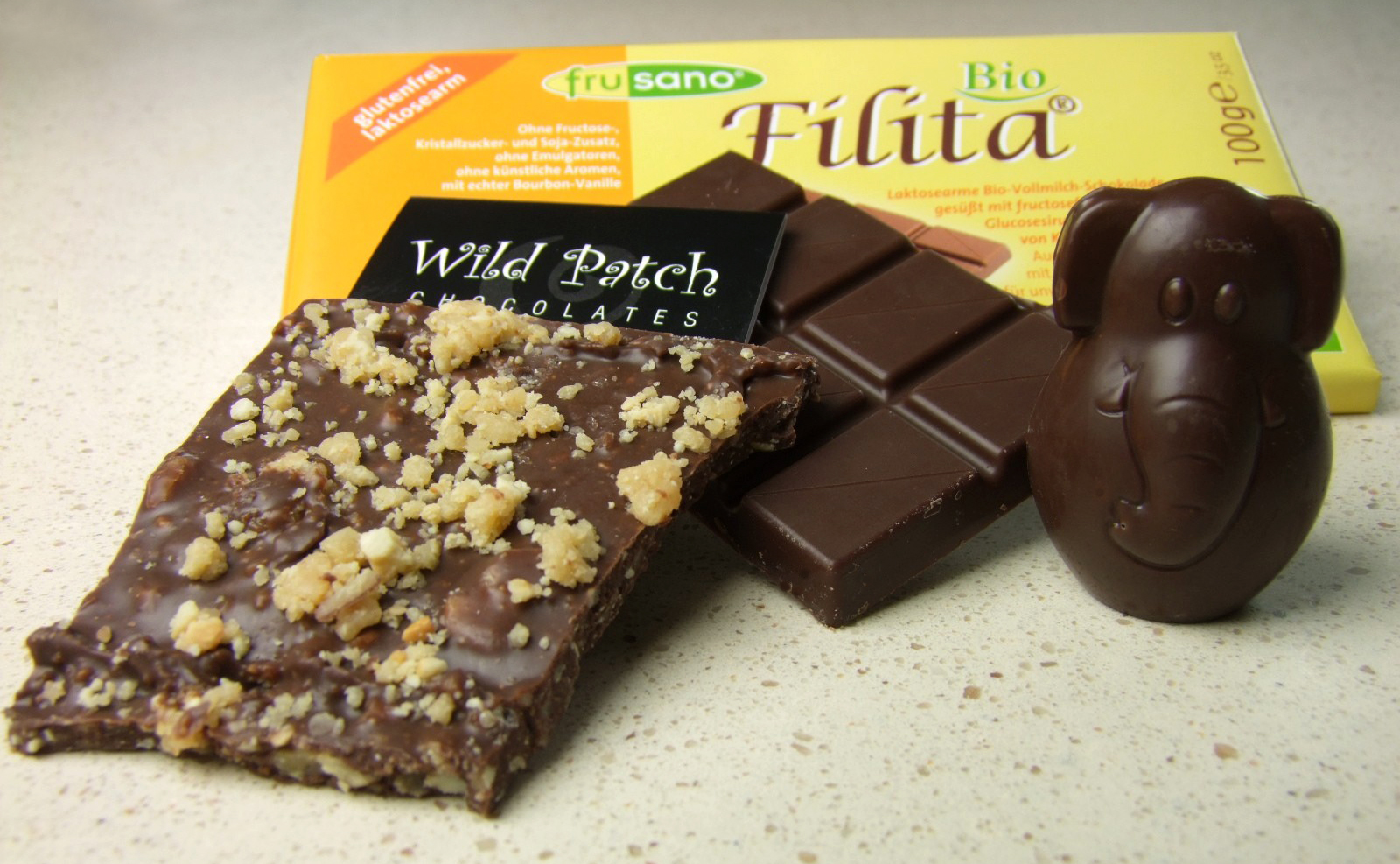 Included in this Wild Patch chocolate gift pack:
 a milk or dark chocolate bar
a cashew-nut cluster
a hand-moulded solid chocolate figurine
All of the chocolates are sweetened with glucose only.
To be in the running to win, simply buy your copy of the I Quit Sugar Chocolate Cookbook by clicking on the button below between now and 5pm Monday June 10 and we'll randomly select 30 winners*.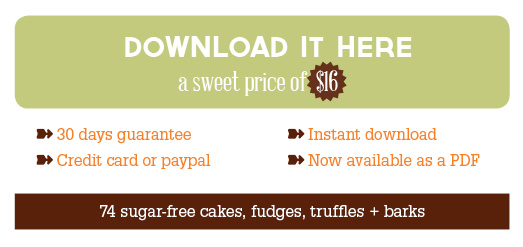 * This competition is available to Australian residents only. Sorry!