My Grandad Frank taught me to ride. He would run behind me, wearing his vest as he always did, telling me I was doing great. I'd just turned five. I never did training wheels.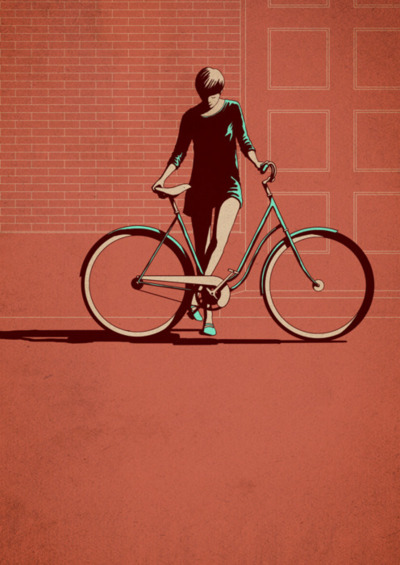 I remember the feeling of that tentative, delicate moment when his hand released from my seat and I glided on my own. I can feel the sensation now, at the base of my spine. It's exhilarating and it's quite lonely, if I can use that word. Because in that suspended, gliding moment you realize
you, and you alone, must find a way to stay upright.
I'm feeling that way just now. I have more going on in my life than I've ever had before. I have A Team now, working on the I Quit Sugar message. We have a new site launching. And a new online program. I have a new book on its way. I'm off to New York in three weeks to sign up my book over there. I have a 10-day hospital procedure between now and then. And a food shoot in Melbourne. And…I must find a way to stay upright.
The comfort I take is that:
we are only ever dealt what we can deal with.
And sometimes you reach a point where you really just have to grow up, suck it up and move onto the next stage and accept that the hand behind you will have to release. And to enjoy the exhilarating rush up the spine of it all. Rather than complaining that it's too much.
My friends, we all have to keep on finding our own way to stay upright. This is why we're here. Do you agree? PS more on the various I Quit Sugar updates to come soon…. Very soon.