Looking for inspiration for your Christmas in July celebrations with friends? Or wanting to kick start your Dry July and wondering how to do it all sugar free? I've put together the Ultimate Christmas in July I Quit Sugar bundle deal to help you do it all. Sans sugar. For this month, you'll be able to get
all four I Quit Sugar ebooks for $40.
Which is a saving of $18 (or 31% if you prefer percentages).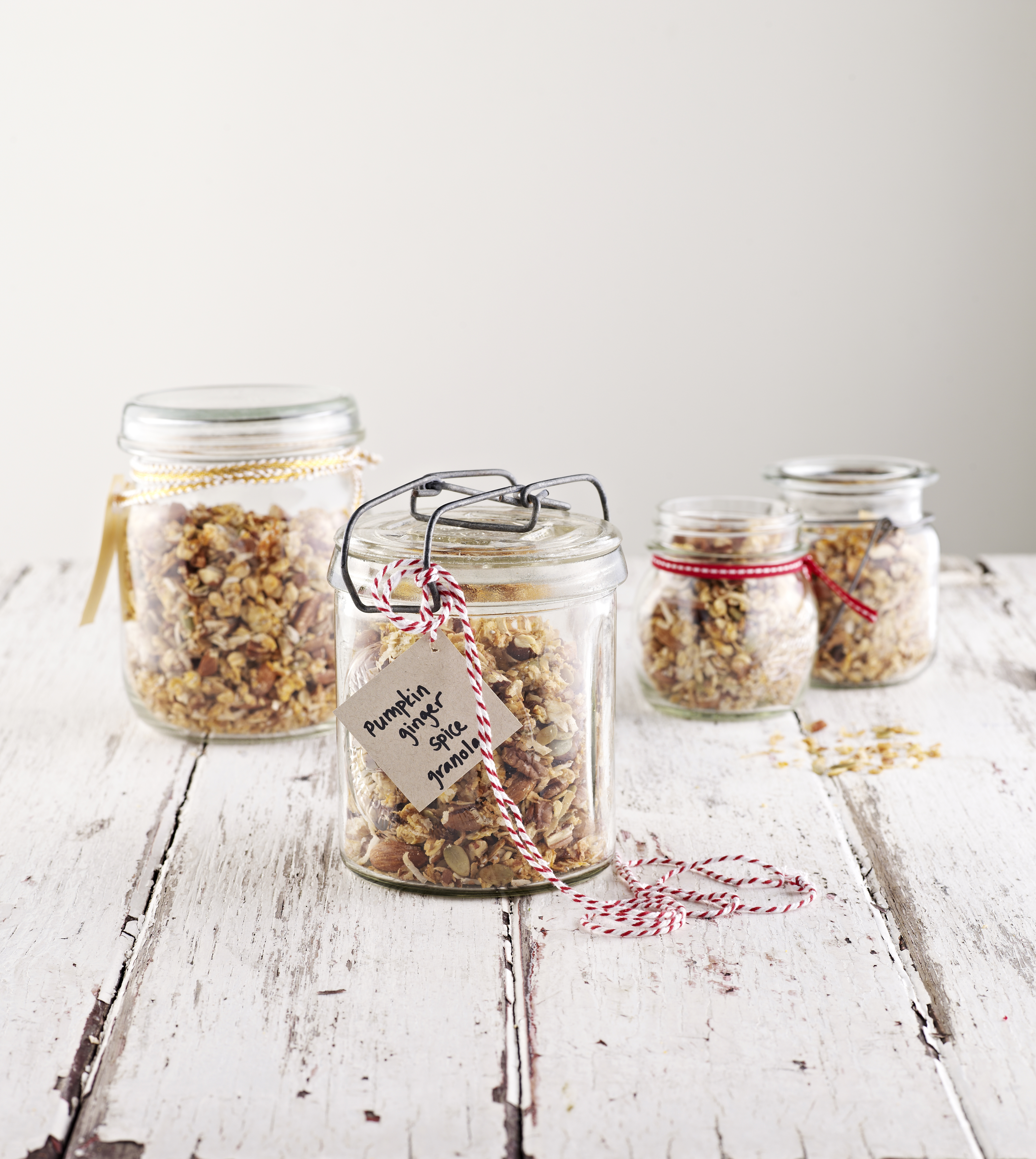 What you'll find in the bundle deal:
A tidy, easy-to-relay-to-mates-at-the-pub explanation of how + why sugar is making us fat + sick.
A sugar replacement plan: tested + nutritionally sound.
Guidance through various stages of detox + adjustment.
Over 200 delicious recipes, healthy enough to eat for breakfast + keep you off sugar for good.
Fructose-free cakes, fudges, truffles, brownies, smoothies, cheesecakes, mousses, ice creams + barks.
Handy conversion widgets, substitutions chart PLUS an ingredient saver helper.
A bunch of other tricks + tips + links on safe sweeteners + how to use them.
Three Christmas Meal plans designed to help you take the hassle – and the sugar – out of Christmas. Here in Australia it's definitely Noel weather…you might find the Stupidly Simple Roast Turkey with Hot Stuffins (stuffing muffins) and the Yule Mule Cocktail just the "thing" to cook up for friends or family this weekend.
Ebooks included in the bundle deal are:
I Quit Sugar: an 8-week program
I Quit Sugar Cookbook
I Quit Sugar Christmas Meal Plan
I Quit Sugar Chocolate Cookbook
To get your bundle, simply click here or on the button below.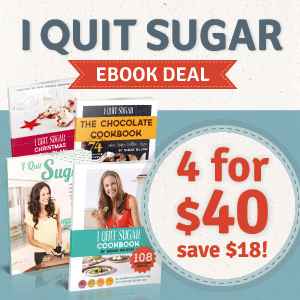 As an extra bonus, I'm sharing one of my favourite recipes from the Christmas Meal Plan ebook here today.
Pumpkin Ginger Spice Granola
You'll need to find some nice jars for this gift.
Makes 6-8 gifts
6 tablespoons coconut oil
3 tablespoons rice malt syrup
1⁄2 cup pumpkin puree (simply roast or steam, then mash with a fork)
2 cups rolled oats
2 cups coconut flakes
2 tablespoons chia seeds
1 teaspoon each of: cinnamon, allspice and ginger powder
1/2 teaspoon ground cloves (optional)
2 cups almonds, cashews, pecans, walnuts, pepitas (preferably activated ones), chopped roughly
Preheat oven to 140C. In a saucepan, melt the oil/butter, syrup and pumpkin puree and bring to a gentle boil. Remove from heat and stir in the oats until well combined, then stir in the remaining ingredients. Spread the mixture evenly on baking paper on a tray and bake for about 20 minutes, until golden, turning halfway.
When golden (I like to make mine quite dark; the darker it is, the crunchier it is), remove and cool immediately to get it crispy. Break up the pieces a little then divide into 6 pretty jars. Decorate as you see fit!
TIP: Present to your guest with little swing tag attached that has the recipe written out, plus serving tips such as "serve with full-fat plain yoghurt for breakfast" or "serve with some coconut cream that you've left in the fridge overnight for a lush dessert".
Looking for the Ultimate Bundle deal? Simply click here.
Giving Dry July a try? Or planning a Christmas in July menu as we speak? Please share your tips and tricks below, I'm sure they'll really help others currently sitting on the fence.