The best meal I've ever eaten? I'm reminded of this travelling again, and eating  new flavours in fun places (I'm in New York right now, doing publicity for my book which comes out here in April). Also, I've been asked this question so many times, but the story behind the answer is often too long for most. And deep. And definitely too gross. But I feel I can tell all of you here. Plus it has a point.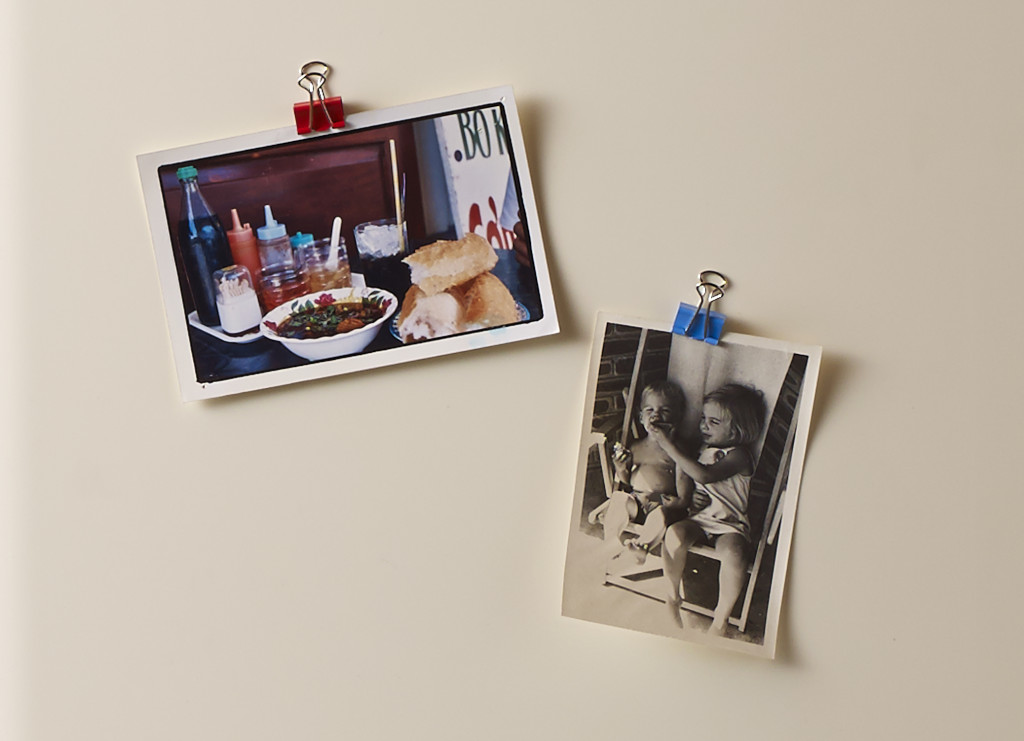 The story of my favourite meal is also the story of one of my favourite, and yet physically harshest, experiences. About seven years ago I rode across Vietnam, up to the town of Dalat, with my brother Pete. Pete and I had set off at 5am on our bikes. Dalat is way, way above sea level and we had to climb for nine hours, lugging two panniers of gear. Now this could be deemed a little too familiar – I'm not always so good at gauging such things – but let it be said:
I had food poisoning from an ice cream I'd eaten the day before. And I had my period. In Vietnam you can't buy tampons, only pads. Have you ever ridden a bike in a gusseted pair of bike shorts with a pad? It's somewhat "princess atop all those mattresses" in effect. Until it becomes dislodged. When you're riding in supreme humidity, the thing just won't stay in place. And so…
But first… back to the food poisoning. By 9am we'd stopped eight times for me to dash to some little hut or behind a roadside stall to use a toilet. Or more accurately, a hole in the ground. Pete was getting antsy. We had to get to Dalat by sunset. It was illegal to sleep in unapproved villages; stopping before Dalat wasn't an option.
And so… I had to abort all civilised ablutative practices and let nature take its course. No stopping, no pads. We just rode and the sweat washed everything away, down my legs. Marathon runner-style. Got the picture?
For the rest of the day we rode like this. Sweat – and everything else – pouring out of me. We had no choice but to just ride.
And this is how it went: I put my head down and turned the pedals. We climbed and climbed. Pete would ride ahead a little and get coconut water for me. I was delirious after a few hours. And seriously dehydrated, and all I could do was look down and turn the pedals. It wasn't until later that I realised how close to the edge I went.
But this is what you do in these scenarios. When you're pushed to the edge and in survival mode, you grind. You eliminate all distractions, anything that will take your focus from the immediate task of staying alive. You go in deeper and deeper. There's no dialogue. Without options, there's no dialogue.
My entire being seemed to exist in a dark, dense ball at the seat of my abdomen. This is where true grit sits.
Everything else slipped away and it got simple. I was at my most base, pure, animalistic point.
"Don't say anything to me," I told Pete. Words hurt. I could only pedal.
I arrived in Dalat a carcass of myself. Pete led me into the shower and I held the tiled wall to stay upright. He rang my parents, worried, asking for advice.
After a bit we made our way to a small kitchen in an alleyway and sank onto the plastic stools. Pete ordered me chicken.  It arrived in a plastic bowl – a steaming, bubbling pile up of chicken pieces, yellow waxy potatoes in a curry sauce, served with a baguette, called cari ga. I took my first spoonful and my saliva glands galloped out of the start. Within seconds my whole body was tingling. It was like the little molecules of nutrition in that small spoonful had penetrated my every cell, swelling them. My spine lifted, it was orgasmic. And like so many women will do when they haven't had sex for a while and finally break the seal (right?), I cried.
"I've never tasted anything so good," I told my brother. The Vietnamese lady behind the big pot of the stuff was laughing and gave me another bowl.
I ate my cari ga in silence, with Pete laughing at me. I took a photo, well before it was what you did. It hung above my desk for years and still reminds me of where my body can take me when I'm taken to the edge. As someone once said, we are only dealt what we can handle. And we mostly rise to more than what we think we can handle. And the rewards are moving.
PS You might be glad to know I'm including a version of the recipe in my next book, out in March.
PPS Do you get taken to the edge…enough, ever?