Allow me to climb upon my favourite soapbox once again. Food waste. It's a terrible thing.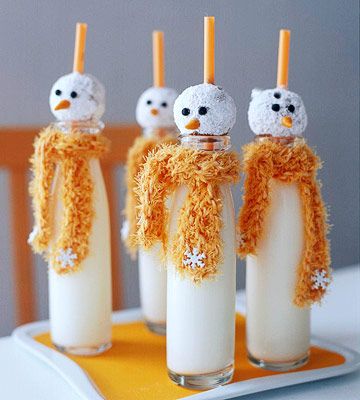 Let me bullet it out…
* Food wastage is the biggest environmental issue facing the planet today.
* We consumers are responsible for 50 per cent of all food wastage.
* The average Australian tosses out 20 per cent of their weekly shop, and Australians waste $8 billion worth of food annually… from households alone.
* The waste kills me. The claim that many of us can't afford good food also kills me when the painfully obvious thing to do is to cut costs by cutting waste. See my simple drift? You can catch up here.
This Christmas I'm on a sustainability mission, so I've put together A Little Listicle to hopefully help us all minimise waste and eat more sustainably. Here you go my friends:
1. Use leftover pumpkin or sweet potato from your roast to sweeten sauces, soups and casseroles. Puree your leftover pumpkin or sweet potato and add it to red sauces (chilli dishes and curries) and "yellow" cheesy dishes.
2. Make smoothie green ice cubes. Puree leftover green veggies – from salads or sides – and freeze in ice-cube trays. Pop a few in your morning smoothie.
3. Use leftover wine to make homemade vinegar. This is a clever tip from Jamie Oliver. He suggests decanting your wine dregs into a bottle (1/2 full) and then wrapping it in cling wrap and a tea towel. Leave it in your car boot (yes) for a month and you're left with lovely acidic vinegar you can use for dressings and sauces.
4. Freeze your leftover egg whites. Perhaps you use a few yolks in your nog…freeze the whites in an ice cube tray. Then transfer to a freezer container to store. (Make sure you thaw them completely before using – they'll beat better at room temperature.)
 5. Use your chicken or turkey carcass to make up a stock. There's also a recipe here for my mum's chicken soup!
6. Got leftover cauliflower? Here's some of my favourite cauliflower recipes to try.
7. Invite your neighbours for a post Chrissy bubble and squeak – celebrate twice! Valentina from New Romantic says: You can also whip up a turkey stir fry or roast vegetable salad. If you have made a roast beef, dry it out and make some jerky.
8. Got leftover lemons and limes? Juice and freeze in ice-cube trays ready to add to smoothies.
9. Freeze things in a thin layer in zip-lock bags, so you can "snap off" what you need as you go…
10. Dice and freeze leftover onions, celery, capsicum and tomato ready for soups and casseroles.
11. Turn your sliced ham leftovers into Ham Croquettes. Tim Elwin from Urban Food Market recommends this for your leftover ham. He also suggests making turkey and egg sandwiches with your leftover turkey.
12. Freeze leftover nuts. I always keep my nuts in the freezer. They keep fresher this way and won't go rancid.
13. Make these Brussels Sprout Chips: This is a great way to use up the outer leaves of your sprouts. I prefer to keep the 'hearts' and use only the outer leaves for these chips.
Crispy Brussels Sprouts Chips
Serves 4
10 Brussels sprouts
1 tablespoon olive oil
1/4 teaspoon sea salt
Preheat oven to 200 C and line a baking tray with baking paper. Cut off the bottom tip of each sprout and peel off the leaves layer by layer. Toss the leaves with the oil until well coated and spread out in one layer on the prepared baking tray. Sprinkle with the salt and bake for 8–10 minutes or until the leaves are lightly browned and crisp. Eat right away (they go soggy after a few hours).
14. If you're looking for an interesting fish starter, try my sardine recipe from the I Quit Sugar Cookbook. Sardines are some of the cheapest and most sustainable fish on the planet.
15.  Choose MSC certified seafood for Christmas. This tip comes from Charlotte Connell, communications manager for Marine Stewardship Council (MSC), and ensures your dinner is sustainable. The Marine Stewardship Council's site is a great place to help you navigate the sometimes tricky world of sustainable seafood options…
16. Make these patties using leftover veggies (recipe from MSC):
Sustainable Salmon Patties 
leftover veggies from your roast
1 to 2 eggs depending on how many veggies left over
MSC labelled Salmon
Moroccan spice
leftover spices/salad
leftover sauces or make your own
Place your leftover roast veggies into a large mixing bowl and mix with the salmon. Add Morrocan spice mix as well as an egg to combine. Now get your hands dirty and mix that combination together. Dust a chopping board in cornflour (gluten free) or plain flour and coat your patties with this. Lightly pan fry patties until golden crisp on both sides and then place on paper towel-lined plates to soak up excess oil.
Whatever leftover herbs you may have from Christmas lunch – basil, coriander and mint work really well, keep them in a glass of water in the fridge to keep them fresh or wrap up in wet paper towels. Arrange left over salad and herbs on a plate with the patties and either drizzle a sauce over the patties or place in a small bowl on the side.
Or you could try to make a salmon pasta with your leftovers with this recipe from MSC's website.
17. Give a gift that keeps on giving… Maria Hannaford from Sustainable Table suggests giving a gift like herb or veggie seedlings for the garden or balcony.
18. Look for sustainable prawns if you're wanting a seafood barbecue. Maria suggests trying to find MSC-certified prawns,  or you can use this handy Switch the Fish guide to see which varieties to choose.
19. Freeze leftover berries to use for your morning smoothies (no need to use ice).
20. Make prawn and avo salsa with leftover prawns. This clever idea is also from Tim once again.
21. Wrap leftovers into gift parcels for family and friends. Jules Clancy says: I like to share the love, so I make up a little parcel of leftovers for everyone to take home and enjoy. This year we 're having a small Christmas with my Dad and brother. I know they'll both be very happy to take home a parcel of leftover ham and potatoes wrapped in foil.
22. For more tips on what to do with leftovers, check out one of Jules' posts here. 
23. Here's ten things I like to do with leftover herbs. 
24. Turn leftover sliced fruit into popsicles.  The team at The Bravery suggested this, especially enjoyable if you're celebrating a summer Christmas. Pull out the popsicles later on Christmas night, or in a few days time.
So there you have it! If you've got anything to add, please do so below. I'd love to think we're all being more mindful this Christmas…