I wrote my first blog post June 28, 2009. I had no idea what I was doing. I still don't. I was filming Masterchef at the time and needed something or someone a little more cerebral to engage with. So I chose, um, you lot!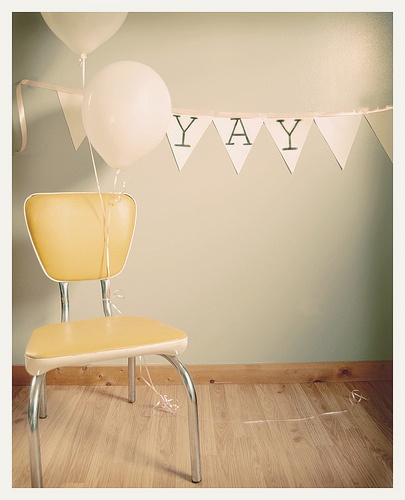 Like many things that I try, if it feels right, I keep going and going. I questioned why I blogged every single day. I still do. But something compelled me to keep writing.
Mostly the comments fueled me from post to post. So did the people I e-met a long the way, some of whom I started up pen pal-like relationships with (I'm talking about you Shauna and Aran). My blog forced me to get real about what matters to me. And called me to account on slippery issues like cash for comment (you can see my policy on advertising here). It also encouraged me to be more generous and less precious about myself. The online world needs to operate that way and I learned that nothing I shared was new or "mine".
And then it became my livelihood and I started employing People I Wanted To Be Around, starting with Jo.
And here we are today, 999 posts later. I don't like fuss. But I thought I might celebrate a little and hand over 10 x ebook packs (each pack includes a copy of all of my ebooks) to 10 commenters on my site. Some from right back in the early days and some who've contributed a lot of their time and thoughts along the way. Thank you Ian Acheson, Mia Watson, Anthony Porter, Laura Valerie, Jo at Living Savvy, Mike Wilde, Sassi Sam, Liz Wiggins, Jules Eyre and Sarah at Inner Beam (you'll be receiving an email from us shortly).
I'm also giving away an additional 10 packs to new friends…see below.
Also, since I get asked this a bit…
Some of my pivotal posts:
1. My first I Quit Sugar post. It all started here, as a gentle experiment (and mostly because I was short of a topic for my Sunday Life newspaper column).
2. The post where I first shared about my autoimmune disease.
3. Learning to check in with my inside people. Thanks, Uge!
4. The post where I had a cup of tea with one of the world's leading philosophers who was a complete sleaze and cracked penis jokes.
5. Why I don't wear a bike helmet.
6. The time I ate two croissants in Sardinia and the internet promptly fell apart.
7.  I wrote about the surprising joy of hitch hiking. A little contentious.
8. Oh Lord, that time I touched on vaccination!
9. My Field Guide to Dealing with Trolls.
10. The best tweak I made to my exercise routine.
Some of your favourite posts:
1. So I've written an "I quit Sugar" ebook…
2. Who knew you'd love this so much: a guide to making chicken stock, and my mum's chicken soup recipe.
3. Clever things to do with coconut oil. Everyone loves a list it would seem.
4. My Byron guide. I've updated it (just recently, in fact) a few times since I first wrote it, and I still hear back regularly from readers who're planning their trip to Byron based on my guide.
5. A list of toxin-free cosmetics…ones I use and recommend. Although, I think it's time I updated it again, no?
6. "We quit sugar and this is what happened"… I was receiving a stack of great testimonies from readers who were quitting sugar with great results, so I shared them in a post.
7. I had breakfast with Louise Hay and shared her five insights for healing your life.
8. I explain gluten intolerances.
9. My sugar-free Raspberry Ripple recipe. My, you loved that!
10. My series of Travel Guides. (And I'll soon be adding more.)
I'd love to invite you to share your favourite post below. I'll be giving away an additional 10 ebook packs, and will choose the winners from the comments below. 
Posts on sarahwilson.com may contain links to sponsors and affiliates with the capacity to receive monetary compensation, which helps to support the growth and development of this site. Giveaways are sponsored promotions and will always be stated as such on the post. Books, eBooks and other products that align with my site and ethos may potentially be accepted for review, but please respect my desire not to clutter my life with "stuff" before you send your wonderful product or press release. I am not a medical professional; rather, a wellness advocate, therefore anything written by myself on this site is my own (researched) opinion and not advice from a trained doctor. Here is a full breakdown of my position on sponsored posts and advertising.