What will we be eating for eight weeks? Will the meals be low-calorie? Will they have enough calories? Will it be parsimonious mungbean-y rabbit food?
Sign-ups for the next round of the 8-Week Program close close at midnight, Tuesday June 3 and I know some of you on this blog are debating in your heads about whether to join, mostly – it would seem – concerned about the food. To answer in part: NO MUNG BEANS ARE USED IN THE CREATION OF THIS PROGRAM! Actually, that's a lie. We do, in fact, do a sprouting workshop during the Program and mung beans are an option!
Click the button below to sign up today.
To answer the other concerns…
According to dietician Marieke Rodenstein, who analyses all our meals to ensure they are as densely nutritious and sound for those quitting sugar, the Program meal plans meet all dietary guidelines and, in fact, exceed them. They are densely nutritious and exceed all macro and micro nutrient recommended daily intakes. You can read what Marieke  has said previously about my I Quit Sugar menu plans here.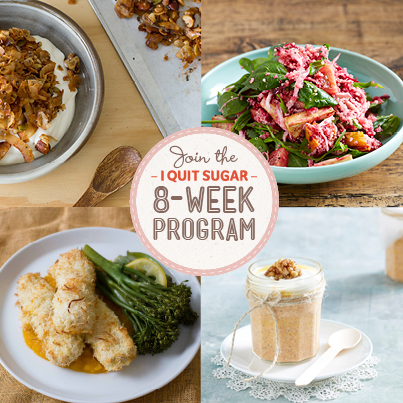 The plans contain seven times the recommended daily intake of anti-inflammatory, immune boosting, brain enhancing Omega 3 fatty acids.
They have three times the recommended daily intake for immune-boosting Vitamin A.
They contain five times the recommended daily intake for Vitamin C.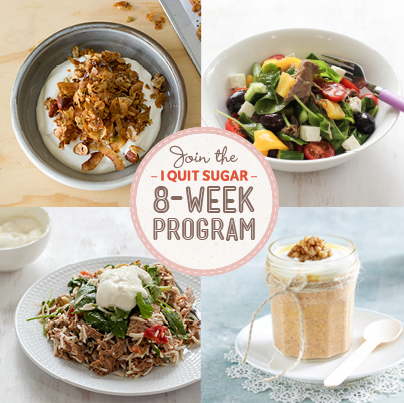 And 1.5 times the recommended dietary intake for riboflavin.
And double the recommended daily intake for niacin.
If you're keen to sign up, registrations close at midnight, Tuesday June 3. You can sign up here, or click on the button below.
Other concerns are answered here.