Country Road catalogues depict them on beaches in varying shades of chambray blue. Kinfolk magazine captures them as a bunch of hands reaching across a picnic table dressed with native flowers. Weekends away with a crew of best pals is definitely an aspirational thing. The reality can be a little less sepia-toned. Trust me. Among my crew, I'm the organiser of such things. The task generally befalls 
to female, eldest siblings with no kids of their own. Would you agree? So here's how I do it, as illustrated by my recent weekend away to the Calabash Bay Lodge on the Hawkesbury River.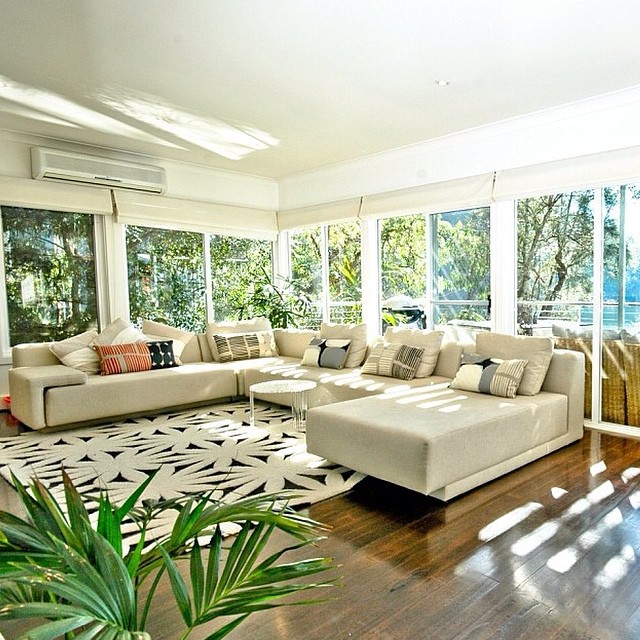 Please note: I was a guest of Calabash Bay Lodge, however, as always, views are all my own and I communicate this clearly to anyone wishing to host me. You'll find my position on sponsored posts and advertising here.
1. Commit to a concrete date and plan. I've written about how the world responds to committed action before. Send a proper invite with set dates and details. If you keep it vague("Hey, was thinking I might go camping in March, who wants to come?) the response will be vague.
2. Find a rippa house. Make sure there's a decent kitchen and a deck or sunny slouch area that's not awkward to get to. Flow and sun and slouchiness is key.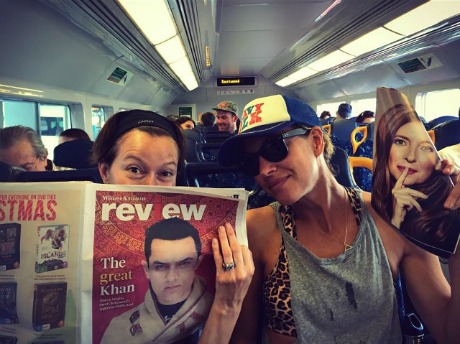 3. Create an adventure. On this recent trip I developed a round-trip excursion whereby we:
Caught a train from Central, Sydney to Berowra. I love my train ritual. I buy the papers and drink green tea from a thermos.
Hiked from Berowra down to Berowra Waters.
Had a quick lunch at the local cafe on the water's edge before getting picked up by Manny from Calabash on a boat and whisked to the tree house.
On the Monday morning we got picked up by water taxi and taken to Brooklyn where we caught the train into the office, ready for work by 8.45am.
I mostly base my trips around the adventure itself. Then find a house that fits my adventure. You might base it on a great dining experience. Or a museum.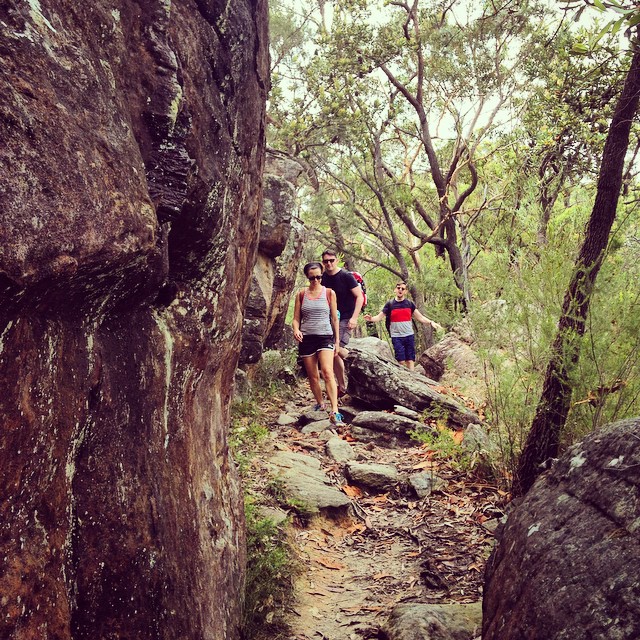 I like loop adventures so I feel like I've journeyed. I've done a few…in Spain and Dorset, UK. Trains are great for that…so much more fun than piling into a car. It's all part of the shared experience.
4. Impose limited movement. The best weekends away are the most restful ones, where you are actually prevented from doing too much. For this most recent weekend away I was accompanied by my most A-type mates and so a house that's only accessible by boat was perfect.
5. But have some cabin fever activities. 
6. Eat great food. Send out a list of meals to be covered and get everyone to bring ingredients for their own meal. Leave aside the last lunch for using up leftover bit and pieces.  Precooking a slow-cooked meal is a great idea. Ditto a roast.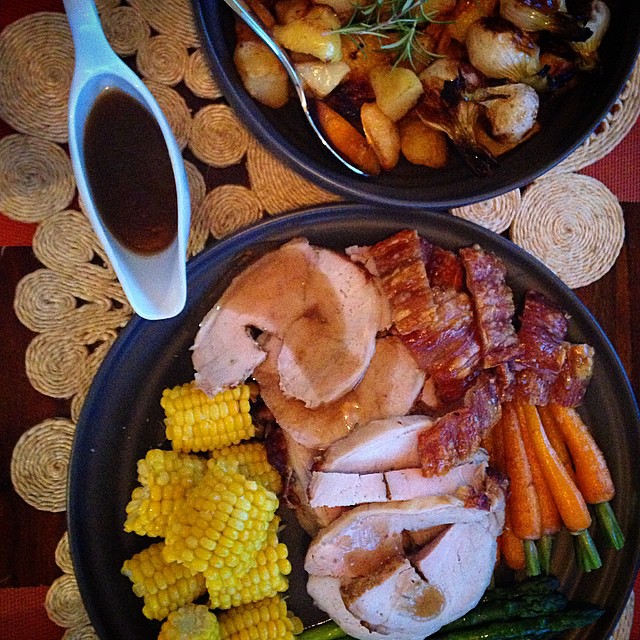 7. Or better still, get a caterer. The lovely Manny from Secret Dining came in and cooked our first meal at Calabash – local prawns with tahini sauce, roast free-range pork with spuds and veggies and barbequed peaches with clotted cream. He also picked up our groceries for us, a service he offers…with little images and special touches (like going to the local farmer's markets so we were sure to get fresh stuff). Brilliant.
8. Make financials breezy. If you organise the thing, pay for the lot, then divvy it up in one go at the end.
9. Make sure everyone reads the emails. But try not to get too exasperated when they don't, and then call the morning you're leaving asking dumb questions you've covered off in 987724 previous correspondences. There are great things that come with being the initiator.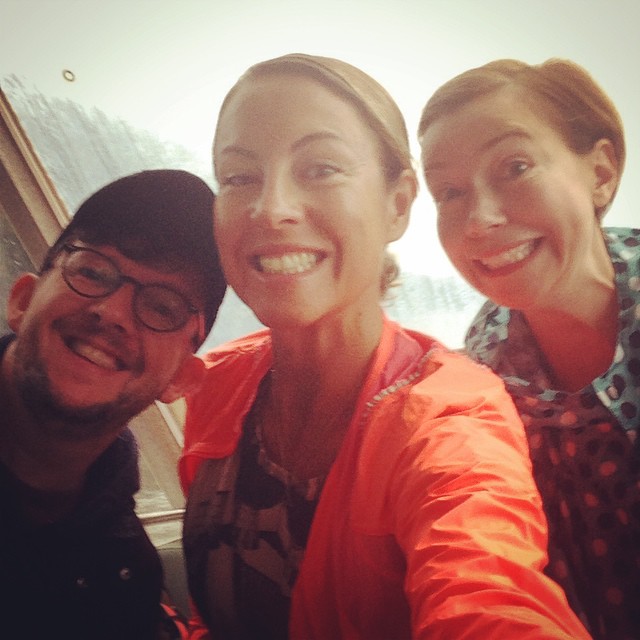 Special reader offer from Calabash Bay Lodge:
Book the Deluxe Degustation package, including 2 nights accommodation and a 7 course degustation dinner, and they'll include a complimentary Sommelier experience with service of matched wines. Valid for all new bookings up to 31st March, 2015. Bookings must be made by 31st December, 2014. Use the promo code Sommelier when booking to claim this special offer.
Please do feel free to add extra tips. Or suggestions for great loop adventures. 
Posts on sarahwilson.com may contain links to sponsors and affiliates with the capacity to receive monetary compensation, which helps to support the growth and development of this site. Giveaways are sponsored promotions and will always be stated as such on the post. Books, eBooks and other products that align with my site and ethos may potentially be accepted for review, but please respect my desire not to clutter my life with "stuff" before you send your wonderful product or press release. I am not a medical professional; rather, a wellness advocate, therefore anything written by myself on this site is my own (researched) opinion and not advice from a trained doctor. Here is a full breakdown of my position on sponsored posts and advertising.