I get asked regularly about the benefits of quitting sugar. Personally, quitting sugar has helped me a tremendous amount with my autoimmune disease. While a lot of you ask regularly about the weight loss component – sugar does help you shift weight if you need to (I lost weight I'd put on as a result of my disease) – what I really love is that by the end of the 8-Week Program people are commenting more about their energy levels, consistent moods and their glowing skin.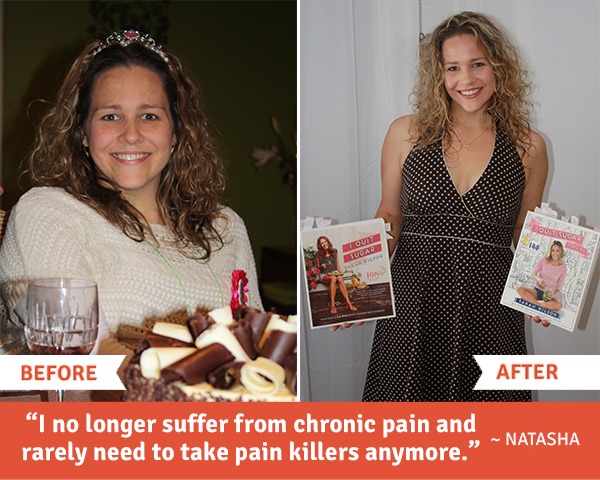 Wondering if the 8-Week Program will work for you? Why not check out some of the testimonies below.
Peta + Damien: "Our moods are overall better on a daily basis – which has seen us argue less! People randomly ask me if I've done  something new to my skin. And my body fat score has dropped from 24-19 with no adjustment to my 4-5 times a week gym routine."
Dionne: "I have been suffering for years with IBS (first of which I thought was a gluten/wheat intolerance) and over the past eight weeks, my body has never felt better. I'm no longer bloated, no mad panics to the bathroom, no trapped wind! The whole process has changed my life for the better and I cannot advocate it enough to people that either have digestive concerns or who just need to improve their diet and lifestyle."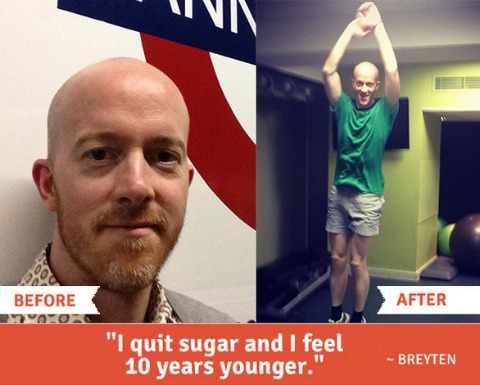 Breyten:  "I have experienced heaps of positive changes including a total revamp of my approach to food, shopping, preparation and cooking. I've also improved my blood glucose levels and waist-to-hip ratio. My skin is clearer and my eyes are brighter.
I am more me."
Natasha: "After two hip replacements which left me in chronic pain and constant exhaustion my body felt completely inflamed. Quitting sugar caused an amazing reaction in my body. The inflammation started to settle down.  Since the massive reduction in my pain levels I was able to start a new job and now regularly spend 3-6 hours on my feet at work. I couldn't be happier. I no longer suffer from chronic pain and rarely need to take pain killers."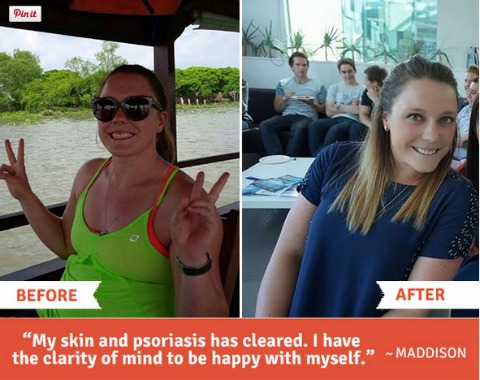 Maddison: "My skin has cleared, my psoriasis has cleared, I can see abs starting to form AND I have clarity of mind to be happy with myself, not stress about work (the work will always be there tomorrow!) and potentially hit the dating scene in the near future! Thank you so much IQS8WP for helping me find purpose again, and helping me to love my body and be mindful of the fuel I am putting in this body to achieve my goals. I feel confident and happy in my own skin."
Pamela: "After my diagnosis with Hashimotos I saw a documentary about sugar and knew then that I had to make some changes. Since completing the program I have lost 8kg, I'm sleeping sounder, and the only cravings I have are for coconut oil!"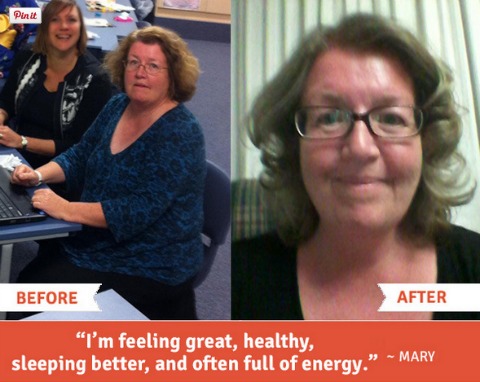 Mary: "I feel great!  Healthy, sleeping better, clearer less dry skin and often, full of energy. I am never hungry and my fridge is now stocked full of green veggies and not sugar-laden items. Today I looked in the mirror and found I actually have a waist!!!"
If you've been thinking about joining the Program but are still unsure, you can check out how it meets nutritional requirements here and learn more about what's included here. And if you're keen to read more success stories, visit the testimony pages. Registrations close Tuesday night!
Have you done the 8-Week Program? What surprising benefits did you encounter?