With the first I Quit Sugar online 8-Week Program for 2015 just around the corner, I've been fielding a few questions about the nutritional status of the meal plans. I figured I'd take the opportunity to tick off some of the things I keep in mind when I'm developing the meal plans for the 8-Week Program, so you know where things are at.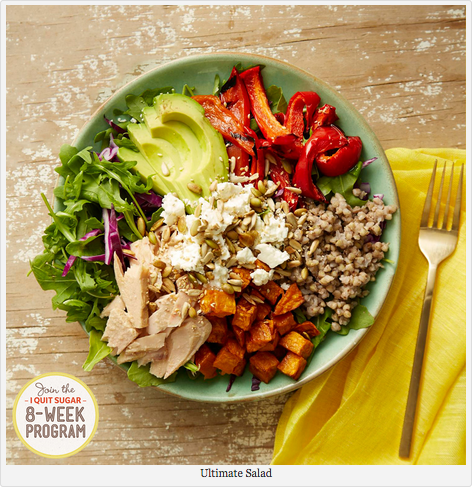 1. All meals must be nutrient dense. Just Eat Real Food is the foundation of the whole I Quit Sugar food philosophy and by ensuring a wide variety of seasonal fruit and vegetables, meats and whole grains, nutritional density is key. In fact, the 8WP meal plans typically feature between 7-9 serves of veggies a day.
2. "Crowding Out" is a key philosophy. I also focus on generous serves and an abundance of flavour, both of which help you to 'crowd out' less healthy foods.
3. I don't count calories. What?! I know, it goes against what mainstream health teaches us. The fact is not all calories are created equal. The calories in fat, protein and carbohydrates have different biological influence on satiety, metabolic rate, brain activity, blood sugar and the way we store fat. Plus, counting calories can have really negative effects on an individual's relationship with food. At I Quit Sugar we choose to count nutrients, not calories.
4. I aim for economical and mindful eating. I encourage the use of lesser used cuts of meat, whole vegetables – not just the fashionable bits – and focus delicious leftovers, to minimise wastage and help participants become more mindful consumers of food.
5. The program must cater to everyone. The weekly meal plans suit (or can easily be adapted to) a variety of dietary requirements/choices including vegetarian, gluten-free, Paleo, autoimmune, pregnancy and breast feeding mothers.
6. I focus on minimising toxins and inflammatory foods. The entire program minimises toxins and inflammatory agents, and gut health is a big focus – fermented foods and gut-healing principles are key.
If you're keen to sign up and quit sugar with us at the end of January, click here.
Marieke Rodenstein, a Melbourne-based dietician, took a sample of our latest Meal Plans to measure how the meals stand up against accepted nutritional guidelines. Here's what she found:
"In terms of micronutrients, the meal plans exceed the suggested daily targets and the estimated average requirements for the following measured nutrients, as per the Australian government nutrient reference values: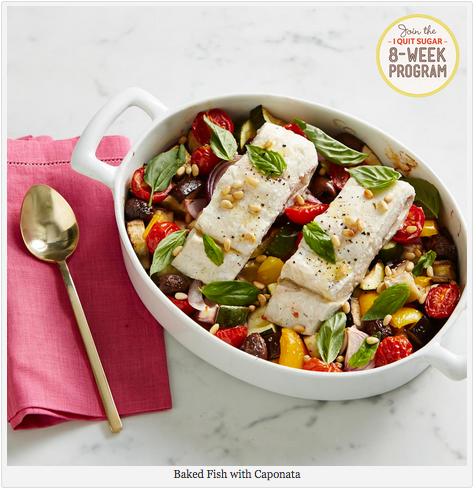 All in all the meal plans, from both a macro and micronutrient perspective, are fantastic!"
Still got questions? I'll be answering your questions in the comments below and across social media today. No question is too silly! Ask away… And if you're ready to get on board, you can sign up here.