Life happens. Chocolate helps. And one sugar-free Chocolate Cookbook wasn't enough for me and the I Quit Sugar Team…so we made another. And as of this minute, you can get hold of it!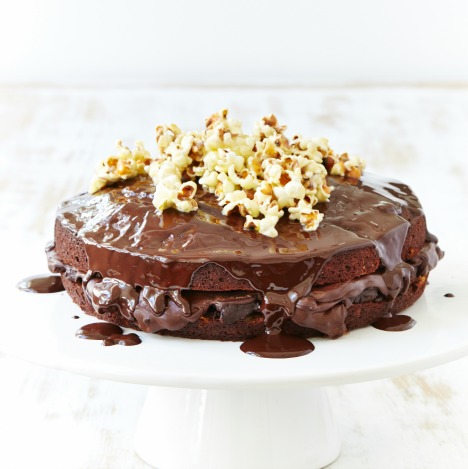 Yes, yes, yes, this is a gratuitous post to get you to buy the book. And truth be known I've chosen the photo above because I think it's the one most likely to get you to comply! (It's the goo-ey bits!). Which feels a little grubby, given I've not posted for a while. 
But, a) I think it's always better to get to The Point,
and b) I'm back on deck posting again as of this week,
and most importantly, c) it's chocolate.
For the sake of fairness and efficiency, a very quick rundown of what you might want to know about the book:
* The book features 80 sugar-free chocolate recipes.
* healthy enough for breakfast, classic favourites that have been transformed into healthy treats and fixes for one, for when you just want a little treat with no fuss.
* we'll help you build with twelve basic frostings, sauces and butters.
* we've even taken all of your favourites – think Ferrero Rocher and Caramel Slice​ – and made them guilt-free.
The Chocolate Cookbook II is available now in the I Quit Sugar bookstore!